News
Welsh Government energy projects expected to generate £320m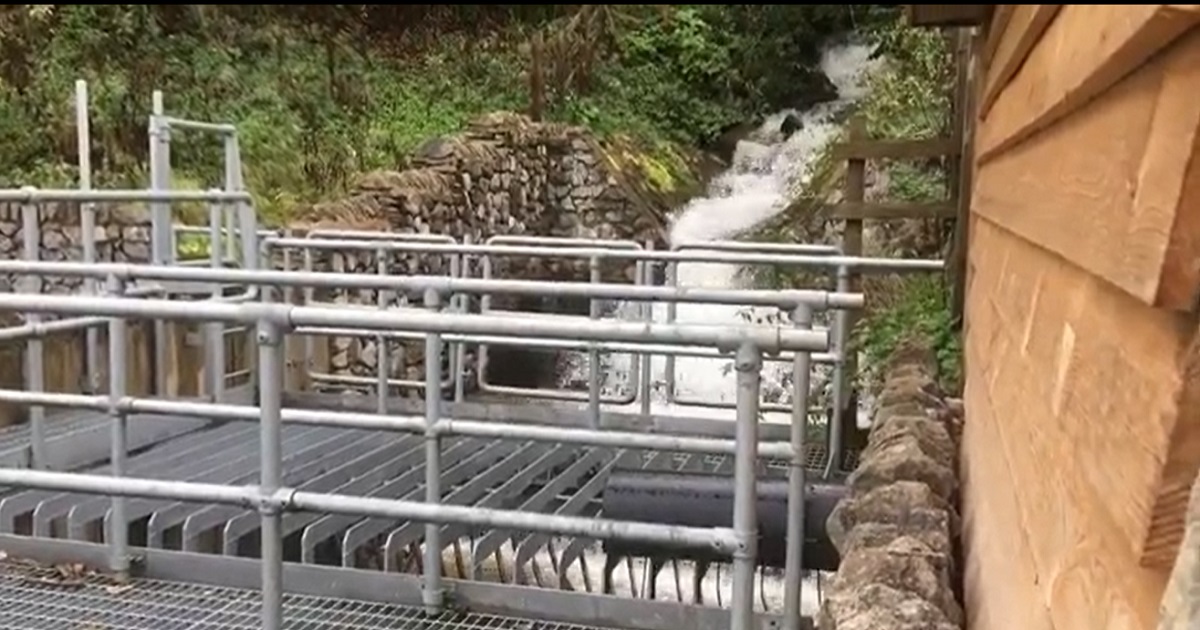 Martin Shipton
Projects supported by the Welsh Government Energy Service are expected to generate more than £320m through savings and power generation, according to its newly published annual report.
The Energy Service collaborates with public sector and community enterprises to reduce energy use, generate locally owned renewable energy, and reduce carbon emissions.
Since its launch in 2018, it has supported nearly 300 projects, ranging from new installed renewables to advancing energy efficiency work and zero emission vehicle fleet replacements.
The renewable energy projects alone have introduced 40.5MW of new capacity, equivalent to enough electricity to power 16,000 homes.
Poppy Potter, head of the Welsh Government Energy Service, said: "This year's projects have really shown the wider benefits of taking action on climate change now. With such high energy prices, reducing energy use in our public buildings and generating local renewable energy is more important than ever. Switching from petrol and diesel to zero-emissions cars helps make the air cleaner too. Our case studies show how economic and health benefits go hand in hand with the transition to net zero."
The Energy Service helps public bodies and community enterprises by providing free technical, commercial and procurement advice.

Critical
Climate Change Minister Julie James said: "The Welsh Government Energy Service programme is a critical part of our ambition to realise a Net Zero Wales by 2050. Since 2018, public sector and community enterprises have achieved impacts that reduce energy use, generate locally owned renewable energy and lower carbon emissions.
"The Energy Service support has secured more investment and created savings to drive further action. The work so far provides a firm foundation to continue to build a Team Wales approach, involving everyone in tackling climate change at speed in this climate emergency."
Alongside the annual report, the Energy Service has announced further plans for its activities over the next four years.
This includes the £20m Low Carbon Heat Grant, designed to support local authorities implementing low carbon heat projects and accelerating the move away from burning fossil fuels for heat.
Alison Oliver, directorate manager of the Children' Hospital for Wales Cardiff & Vale University Health Board said: "Having these energy improvements installed has made a significant difference to the Children's Hospital. It means we can care for our patients in an improved environment that offers them comfort and wellbeing."
The Energy Service has been led by the Carbon Trust and Energy Saving Trust for the past five years, along with a consortium of other organisations.
The two organisations have been selected through a competitive bidding process to continue the programme and deliver the second phase backed by £29m of funding over the next four years.
The Energy Service supported the Cardiff and Vale University Health Board to complete an energy efficiency programme during 2022-23, including assisting with a successful £7.1m grant application.
The funding has been used to improve control systems, upgrade pipe insulation, replace lights and fans and fit solar panels. Generating its own solar power, combined with reducing energy losses means the hospital will save nearly £1m a year from energy bills.
Hydroelectricity
Meanwhile, when Corwen residents boil a kettle or turn on the light, many use electricity generated from a reservoir called Bonwm Hydro just up the road.
The Dee Valley town developed a community led hydroelectricity scheme in 2016 that generates enough electricity to supply 40 homes.
It helps combat energy poverty with residents able to purchase cheap power through the Energy Local Club.
The Energy Service is supporting the group to create a second scheme, double the size, to supply 130 homes in total. This local source of power generation, run by volunteers, will help provide energy security to the community and further progress toward renewable energy generation goals by reducing emissions.
The Welsh Government Energy Service supports community and public sector organisations in Wales to develop energy efficiency and renewable energy projects that will lower carbon emissions and provide cost savings, income generation and wider community benefits.
The service is funded by the Welsh Government and delivered by a consortium led by the Carbon Trust and the Energy Saving Trust.
---
Support our Nation today
For the price of a cup of coffee a month you can help us create an independent, not-for-profit, national news service for the people of Wales, by the people of Wales.