News
Welsh Government faces further criticism over land management payments for farmers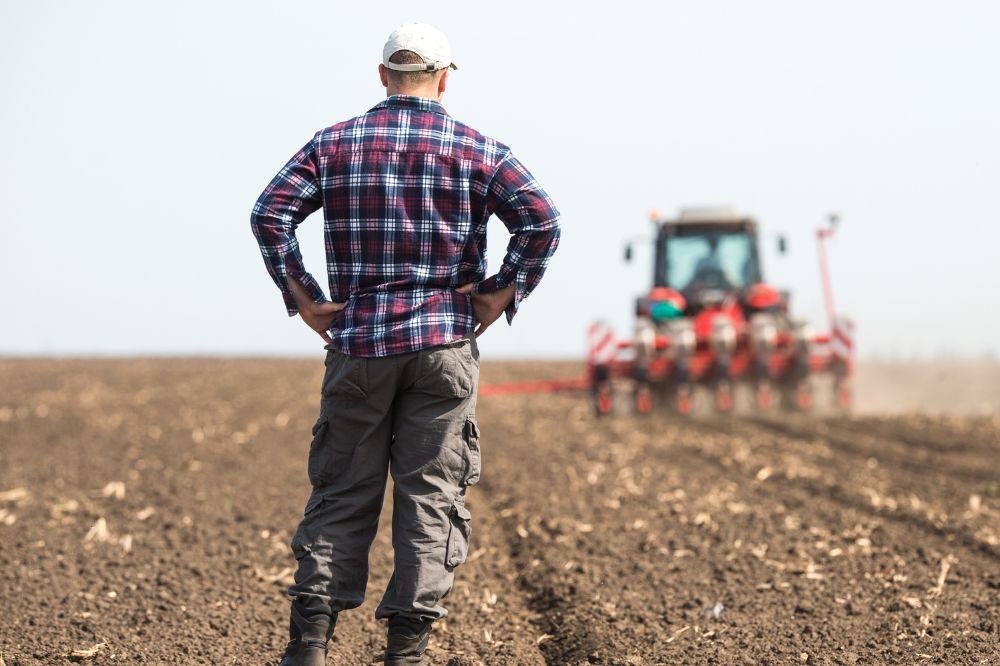 Emily Price
The Welsh Government is facing further criticism for its roll out of a new agri-environment payment scheme for farmers which has been branded a "shambles".
The Habitat Wales Scheme intends to bridge the gap between previous Galstir contracts which will end on on 31 December and the new Sustainable Farming Scheme which will be rolled out in 2025.
There are around 17,000 registered farms in Wales and 3000 of them are Glastir contract holders.
So far only 500 applicants have applied for the new Habitat Wales Scheme.
Shadow Minister for Rural Affairs and Welsh Language, Samuel Kurtz MS said the development of the scheme has been "riddled with problems" from its inception.
During FMQs on Tuesday (October 24) the MS for Carmarthen West and South Pembrokeshire said the Welsh Government was using out of date data which was contributing to mapping errors for farmers applying for the scheme.

Mapping
He said: "Habitat land has been mapped using data that is 30 years old. The Welsh Government, in error, has omitted the land that is mapped as habitat in Glastir Entry from expressions of interest.
"In an effort to correct the Welsh Government's own mistakes, farmers can remove areas incorrectly mapped as habitat only in exceptional circumstances.
"As a result of these major mapping errors, the scheme is getting extremely complicated and stressful for farmers and their advisors, all of whom require digital competence and skills to be able to apply via Rural Payments Wales (RPW)."
Mr Kurtz said he had visited a Glastir organic farm in his own constituency who had undertaken a Farming Connect sponsored habitat survey of their land.
He said the owners had told him the up-to-date accurate data couldn't be inputted into the Habitat Wales scheme via RPW.
The First Minister, Mark Drakeford responded saying he didn't support the characterisation of the scheme being a failure.
He said it had been put in place as a result of European funding no longer being available to farmers in Wales and that the mapping issue had been resolved.
He added that there is help through Farming Connect for farmers who find the digital access to the scheme a challenge.
In a later exchange with Minister for Rural Affairs, Lesley Griffiths MS, Mr Kurtz said there was uncertainty mounting for what the future of Welsh agriculture will look like as a result of an announcement last week warning of cuts to the rural affairs budget.
He called for a statement from Ms Griffiths to confirm what the budget for the interim scheme will be.
Ms Griffiths said she would not be bringing forward a statement.
She said: "We've already had many hundreds of applications, as the First Minister told you in answer to your question to him. We worked very closely with our stakeholders to bring forward this scheme very, very quickly, because, Glastir funding is coming to an end in December this year, due to us leaving the European Union.
"I was asked to bring forward an interim agriculture environment scheme ahead of the SFS coming in in 2025. That is exactly what I've done. You are now criticising that.
"We dealt with the issues around mapping because, unfortunately, they did happen, but we have dealt with those. You'll be very, very aware that every portfolio has had to cut its in-year budget.
"That's a really difficult thing to do in-year, but every budget has had to do that in order to be able to address the £900 million deficit we've seen in our budget since we had the comprehensive spending review."
Budget
Speaking to Nation.Cymru following the exchange, the shadow minister for rural affairs said: "This scheme has been riddled with problems from its inception. From outdated data to mapping inconsistencies, it's little wonder that so few farmers have so far signed up. The fact that farmers can't input more up to date data via the RPW website either, shows that it is not fit for purpose.
"We were promised by the Welsh Government an announcement on the scheme's budget before applications opened on September 29th. However, we're now approaching November with no sign of what the budget will be.
"If this scheme was due to restore and build trust between farmers and the Welsh Government, then it has left a lot to be desired. I sincerely hope that it is not a sign of things to come with the Sustainable Farming Scheme in 2025."
The Welsh Government was invited to comment.
---
Support our Nation today
For the price of a cup of coffee a month you can help us create an independent, not-for-profit, national news service for the people of Wales, by the people of Wales.