News
Welsh Government issues new guidance to tackle school absenteeism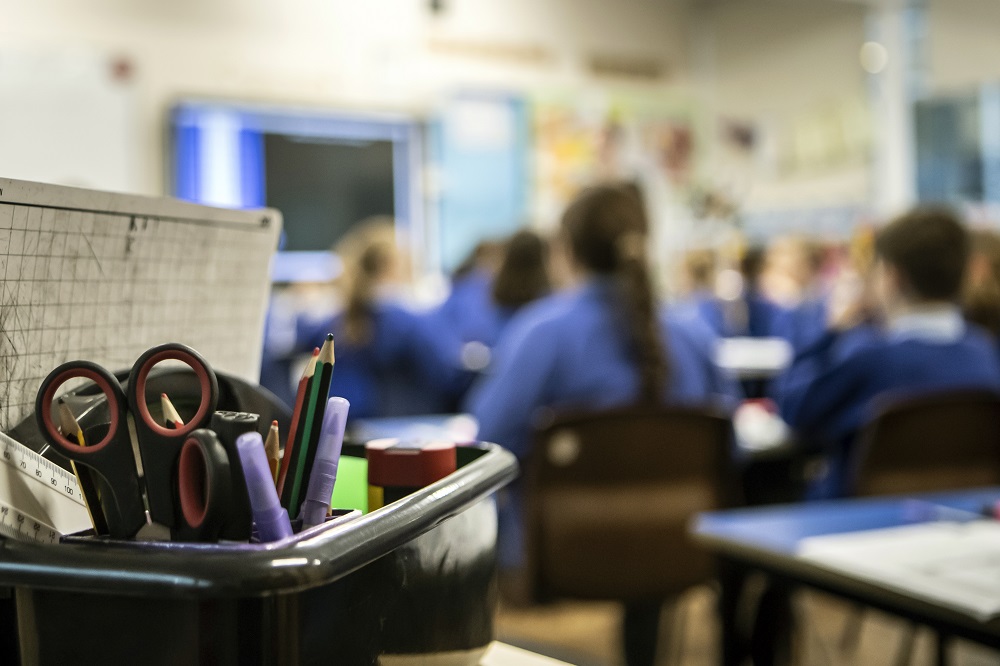 Emily Price
The Education Minister Jeremy Miles has today published new guidance to help schools to work with families and relevant agencies to make sure learners come to school.
New figures released in September found that school attendance rates in Wales have not recovered since the Covid-19 pandemic.
The new data found that 16.3% of pupils aged 11-15 fell into the category of being persistently absent from school in 2022-23 – three times higher than pre-pandemic levels.
This figure was more than twice as high at 35.7% for pupils who are eligible for free school meals.

Wellbeing
In a statement released on Tuesday (October 24), Jeremy Miles said: "Since the pandemic, too many young people are missing out on invaluable school time. This can impact on their wellbeing, their social skills, and their education.
"We can be in no doubt that our education system is still very much recovering from the impact of the pandemic. Schools have been working hard to support learners back into to the classroom, but this is a crisis which needs a national approach. It is my number one priority."
Wales' education minister said early identification and prevention are essential in tackling the issues of pupils missing school.
The Welsh Government will change the statistical definition of persistent absence from missing 20% of sessions to 10% of sessions.
Mr Miles said: "Absence is often a symptom of an underlying issue – the sooner schools can identify it, the sooner they can support the learner and ensure they are in school.
"Attendance issues are often a symptom of an underlying cause other than physical health, like wellbeing or mental health issues. For some, it can be because of interlinked factors.
"When this is the case, families need help from specialist agencies and wider services."
The Welsh Governments guidance will highlight the need for schools to work with the appropriate agencies to make sure learners are getting the support they need.
Support
Wales' education minister said: "Building good relationships with families and support agencies is key. One school that has taken action to improve school attendance is Pontypridd High School.
"Staff analysed data and found that learners eligible for free school meals had significantly worse attendance, as well as learners who did not engage well with schoolwork during lockdown. The school has provided extra support for pupils with significant attendance concerns including youth workers, counsellors and introduced a school EBSA room (Emotionally based school avoidance).
"Attendance will improve if learners want to come to school and find learning and activities interesting and relevant. The new guidance is learner-focussed, emphasising the importance of seeking the views of children and parents on development and implementation of school policies.
"Getting parents involved is also part of the Welsh Government's Community Focused Schools approach, which sees schools supporting the needs of learners, families and their wider community."
Fines
The new guidance also sets out the Welsh Government's position on fines, which Mr Miles says should only be used as a last resort after all other options have been exhausted.
A warning will be issued in the first instance and schools should consider whether a fine will be effective in getting a child back to school.
Mr Miles said: "The new guidance will help schools in tackling this national issue. Making sure children are back in the classroom is our number one priority. By working together we will ensure that all children and young people are given the best possible start in life and are supported to reach their potential."
Shadow Minister for Education, Laura Anne Jones said school absenteeism should be the education minister's "number one priority" and that despite the new guidance, there are still "huge question marks" around whose responsibility it is.
She said: "There have been long standing concerns about pupil absence, so guidance on the issue today is welcomed.
"In the 2018/19 academic year, absenteeism figures stood at 5.7%, this figure has risen to 10.5% in the 2022/23 academic year, the data shows.
"Meanwhile, persistent absenteeism among pupils eligible for free school meals has more than doubled – rising from 8.4% in 2018/19 to 18.8% in 2022/23.
"Students with high absence rates are at a significant disadvantage by missing out on key learning opportunities.
"The Welsh Conservatives have been urging Welsh Ministers to come up with a detailed plan to address the rise in school absences, which ultimately comes down to lack of funding."
Plaid Cymru spokesperson for education, Heledd Fychan said:"School absenteeism figures are hugely concerning. While I welcome the new focus from Welsh Government on the matter, we need to see more in their plans as to what they will do to fully address two of the biggest barriers children are currently facing in getting to school: the cost of the school day and problems accessing Additional Learning Needs support that meets the needs of learners.
"Both of these issues came through loud and clear in the children and young people committee's inquiry into school absences, and are matters I have raised multiple times in the Senedd.
"While Welsh Government acknowledge that the cost of transport can be restrictive, and have 'reinforced discretionary powers', guidelines continue to state that local authorities don't have to provide free transport for children who live within 3 miles of their school, and whilst local authorities face budget cuts, transport costs will remain a barrier for too many children. Similarly, school uniform costs can also be a prohibitive factor.
"Until the Welsh Government really gets to grips with these issues, then too many children and young people will continue to face insurmountable barriers to attending school. Action is needed as a matter of urgency."
---
Support our Nation today
For the price of a cup of coffee a month you can help us create an independent, not-for-profit, national news service for the people of Wales, by the people of Wales.