News
Welsh Government pressed to develop new strategy to tackle depopulation in Welsh communities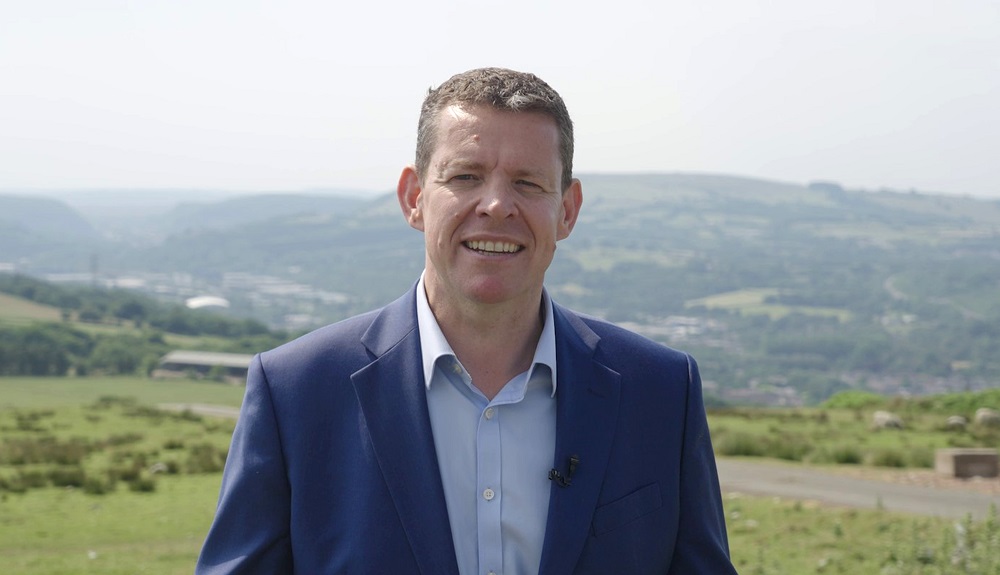 Plaid Cymru is urging the Welsh Government to develop a new strategy to tackle depopulation in Welsh communities.
The call comes from Plaid Cymru Leader Rhun ap Iorwerth ahead of a panel discussion at the National Eisteddfod in Boduan on Monday.
Recently published data mapping population change confirmed Wales has a larger proportion of older people than elsewhere in the UK – it is higher than all English regions apart from the South West.
The number of 15- to 64-year-olds living in Wales has also fallen by 2.5% between 2011 and 2021. This is part of a bigger picture that indicates population growth in Wales appears to be slowing.
Between 2001 and 2011, the population in Wales grew by 5.5%, but between 2011 and 2021, this reduced to 1.4%.
Some areas are seeing higher growth rates than elsewhere, with Newport, Cardiff and Bridgend all recording significant rises in population.
However, some local authorities are recording lower populations in 2021 compared to 2011 such as Blaenau Gwent – and the decline in the Welsh speaking heartlands such as Ceredigion and Gwynedd is of particular concern.
Mr ap Iorwerth said that "tai, gwaith, iaith" (homes, jobs, language) are the cornerstones of vibrant and resilient communities.

Concessions
Asserting that his party had already secured significant concessions from the Welsh Government as part of the Co-operation Agreement, he says the government must go much further if it is to reach its target of a million Welsh speakers by 2050 and improve the resilience of rural economies.
"Young people in Wales are being forced to leave their communities due to a lack of meaningful employment and a shortage of affordable housing," Mr ap Iorwerth, the MS for Ynys Môn said.
"We have a generation of talent eager to make a contribution but the Labour Welsh Government's failure to address the crisis facing our communities means that there is a lack of opportunities for them.
"Between the 2011 and 2021 census, the number of people aged 35-49 on Anglesey fell by 2,300 whilst the same figures for Pembrokeshire was 4,000.
"Tai, gwaith, iaith – homes, jobs, the Welsh language – those are the cornerstones of vibrant and resilient communities.
"That is why Plaid Cymru prioritised addressing the housing crisis as part of the Co-operation Agreement by persuading the Labour Welsh Government to take action on second homes. It's why we've also ensured funding for the Arfor 2 scheme which invests in the economic resilience of Welsh language strongholds.
"But the Government must go much further. It's not just the lack of affordable housing which is forcing young people to move but also the lack of high-skilled, well-paid jobs.
"The Labour Welsh Government must develop a comprehensive new strategy to address depopulation and to attract sustainable investment to our language's strongholds.
"This must include urgent support for areas such as Llangefni and Capel Hendre which have recently lost hundreds of jobs due to companies leaving the area in light of the cost-of-living crisis and Brexit.
"Protecting the Welsh language is also more than just setting a target – it also means protecting the communities where Cymraeg can thrive. Census data shows that fewer children today believe they can speak Welsh than a decade ago, and the target of a "Million Welsh Speakers by 2050 appears increasingly unrealistic based on the policies and approach of the current Labour Government.
"The Census also shows a fall in the number of adults who speak Welsh in the areas where there has been an increase in the number of second homes, which highlights the importance of having a comprehensive package of policies to address the challenges facing housing, employment, and the Welsh language, and to do so as a matter of urgency."
In July, the Welsh Affairs Committee launched a new inquiry looking at population change in Wales with a particular focus on why younger people are leaving, especially in the Welsh-speaking heartlands.
The Committee is inviting written submissions on the changes by Friday 22 September.
A Welsh Government spokesperson said: "Helping young people to plan their futures in Wales is our priority. Our economic mission backs the distinctive strengths of local economies to create better jobs and stronger businesses and we are helping to create and protect jobs in Welsh-speaking communities against an increasingly difficult economic backdrop.
"Examples include major investment in hundreds of new, high-quality jobs at the Siemens R&D facility in Llanberis and the ARFOR Programme which links younger people with opportunities closer to home.
"We are taking important steps to ensure our communities are protected so the Welsh language can thrive. We have set up a Welsh Language Communities Commission to make recommendations on this.
"We believe everybody has a right to a decent, affordable home to buy or to rent in their own communities. We have already taken radical and unparalleled action through the planning, property and taxation systems, as part of a joined-up package of solutions to a complex set of issues.
"Additionally, the Welsh Language Communities Housing Plan helps communities to own and deliver schemes according to their needs."
The Q&A session "Tai, Gwaith, Iaith – Dyfodol Cymunedau Cymru" will be held at 1pm on Monday 7th August in Societies Pavillion 1 at the National Eisteddfod in Boduan.
---
Support our Nation today
For the price of a cup of coffee a month you can help us create an independent, not-for-profit, national news service for the people of Wales, by the people of Wales.