News
Welsh Government to introduce restriction on high fat, sugar and salt products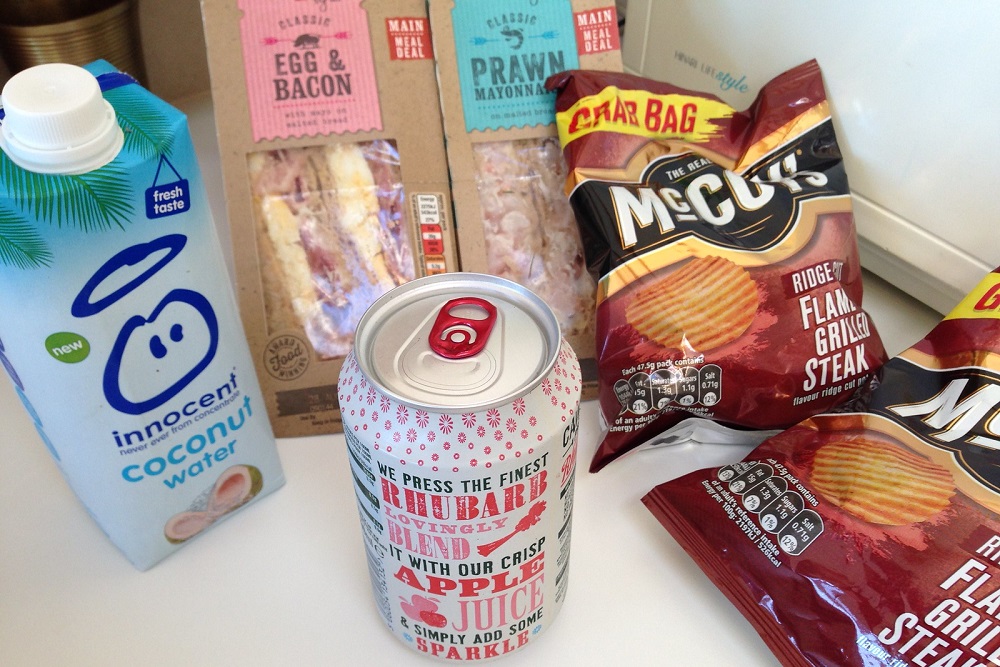 Restrictions on the placement and price promotion in shops of high fat, sugar and salt products are to be introduced from as early as next year to tackle Wales' "obesity crisis".
The new law is aimed at improving diets and helping prevent obesity, with over 60% of adults in Wales overweight and more than a quarter of children overweight or obese by the time they start school.
It will dictate what items can be sold as part of volume-based promotions and multi-buys, such as buy-one-get-one-free and meals deals.
There will also be rules on where unhealthy products can be displayed, such as at the end of aisles, or near entrances and checkouts.
In the announcement on Tuesday, the Welsh Government insisted it was not banning meal deals, but said the unhealthiest products would no longer be offered as part of such deals.
Previously, the idea that meal deals could be banned in Wales caused public outrage.
The Welsh Conservatives responded by saying the government should have done more to tackle obesity, but that in a cost-of-living crisis no move should be made to increase shopping bills.

Increase prices
Retailers and trade associations have previously warned the legislation would increase prices and limit choices for shoppers while having negative consequences for Welsh producers.
There was also concern the proposed legislation would go beyond similar regulations agreed in England, putting additional pressure on retailers.
However, the government claimed the public are broadly supportive of measures to make food healthier.
In a Public Health Wales (PHW) survey called Time To Talk Public Health, 57% of people agreed that governments should use financial tools like taxes to reduce sugar in foods with high levels.
Current levels of obesity related diseases such as type 2 diabetes are at record levels in Wales.
If current trends continue, PHW claims obesity will cost the NHS in Wales more than £465 million by 2050.
According to evidence gathered by PHW, between 29-41% of UK expenditure on food and drink is part of a price promotion, with people who purchase more items on promotion more likely to be living with overweight or obesity.
It is hoped the measures will encourage the food and retail industry to consider how healthier options can be made more available and affordable.
This could include providing more promotions on healthier food or reducing the fat, sugar and salt content of products that currently fall under the restrictions.
Prevent obesity 
Lynne Neagle, the deputy minister for mental health and wellbeing, said: "This legislation will take forward our commitment to improve diets and help prevent obesity in Wales.
"Whilst similar legislation is also being introduced in England, I am minded to include temporary price reductions and meal deals within our restrictions.
"We will not be banning any product or type of promotion, our aim is to rebalance our food environments towards healthier products, so that the healthy choice becomes the easy choice.
"Our next generation deserve a different 'normal' where healthier foods are more available, affordable and appealing, and high fat, sugar and salt foods are not a core part of our diet."
Gemma Roberts, from Obesity Alliance Cymru, said: "There is an obesity crisis in Wales, and we are pleased to see the Welsh Government proposing legislation which will support the people of Wales to make healthy choices.
"Price promotions are marketing techniques used to drive sales and increase consumption. They are not free gifts and they do not save us money.
"We are in the midst of a cost-of-living crisis, and consumers are being bombarded with price promotions which increase spending on the unhealthiest products.
"Wales needs to shift the balance and support families to make buying fruit and veg easier".
A consultant for Public Health Wales, Dr Ilona Johnson, said: "This is an incredibly complex issue and there is no single solution.
"We know that from the evidence that policies targeting the food environment are effective and a strong legislative framework is an important step in helping us to shift the balance towards healthier choices and healthier people."
Tory shadow minister for health James Evans MS said: "Obesity is a pressing issue across the Western world that is a costly drain on the limited resources of our precious Welsh NHS and it is a shame that is has taken the Welsh Government this long to address the problem.
"However, during the cost of living pressures we are all facing, we need cast iron assurances from the Welsh Labour Government that they do not intend to ban meal deals and that any new regulations will not increase the average weekly cost for shoppers."
A Plaid Cymru spokesperson said: "Plaid Cymru supports measures that focus on making it easier to choose healthy lifestyle options.
"In a cost of living crisis, when too many families are struggling to put food on the table at all, this shouldn't be about preventing discounts on food. Being able to put some food on the table is better than there being no food on the table at all.
"It's so important to find the balance between taking steps that could prevent poor future health rather than measures that involve the government restricting what we can do when too many households are already facing unreasonable squeeze on their budgets."
---
Support our Nation today
For the price of a cup of coffee a month you can help us create an independent, not-for-profit, national news service for the people of Wales, by the people of Wales.