News
Welsh Government to invest £4m in major tourism project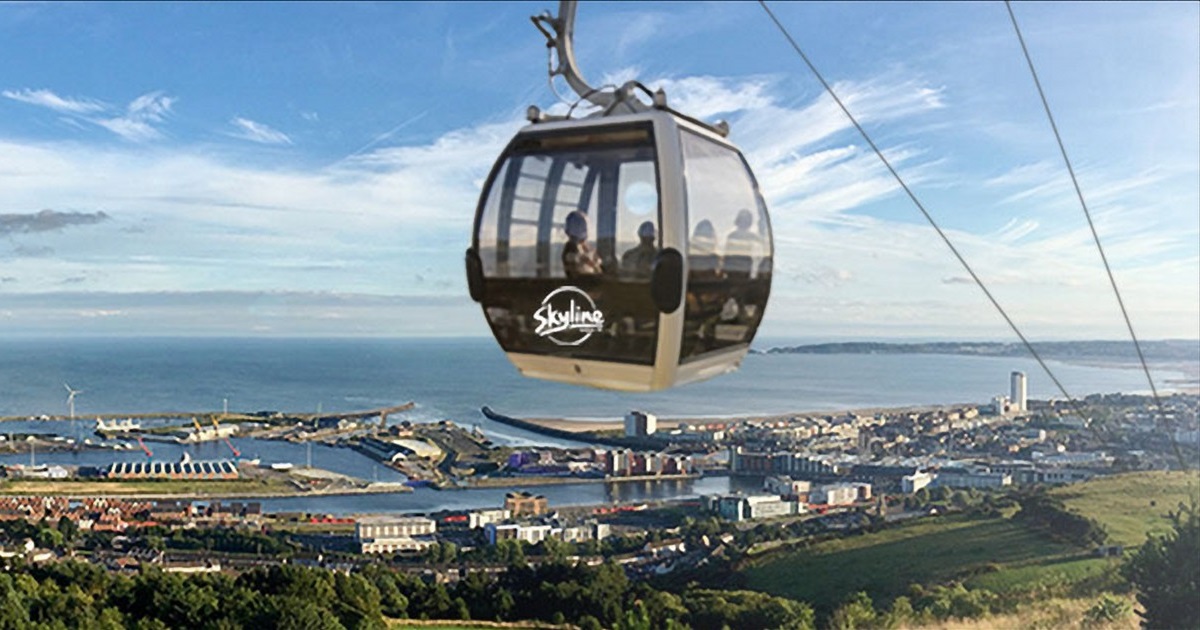 Richard Youle, Local democracy reporter
The Welsh Government is to invest £4 million in tourism attraction Skyline Swansea, and more backing is expected from the council.
The £4 million contribution was described by officials as one of the largest investments in the tourism and hospitality sector in Wales for years.
New Zealand-based Skyline Enterprises wants to build a gondola ride from the Hafod-Morfa Copperworks area across the River Tawe up to the top of Kilvey Hill, St Thomas, where there would be luge runs, a zipline, sky swing, biking and walking trails, and food and drink outlets.
Deputy Minister for Arts and Sport, Dawn Bowden, whose brief includes tourism, said: "This project is significant in the further development of Swansea as a vibrant city destination. It complements other regeneration projects in the area as well as supporting economic growth and all year-round jobs.
"When in New Zealand last year, I saw first-hand how Skyline Enterprises in Queenstown has used the natural landscape as a beautiful backdrop to a successful enterprise. This is a unique inward investment opportunity for us, and I wish the team well with their latest venture in Wales."
The funding is dependent on the £34 million scheme being granted planning approval and work starting on site. The £4 million would be allocated in phases throughout the project's construction and delivery.

Funding 
Meanwhile the council is in what are described as advanced discussions about a funding proposal for Skyline. Details are not known at this stage but further announcements will be made. The council has already provided support by regaining control of land it owns on Kilvey Hill but had leased out.
Council leader Rob Stewart said: "We welcome this commitment from the Welsh Government and are also in ongoing discussions with Skyline as part of a partnership that will, subject to planning consent, bring a truly world-class outdoor leisure destination to Swansea.
"These proposals would be worth up to 100 new jobs created directly as a result of the project as well as hundreds more during construction. It would also bring one of the first attractions of its kind in the UK to the city, significantly boost our visitor economy and help encourage more investment in future."
He added that Skyline was committed to retaining access to the hill as it is now, and working closely with local groups to boost biodiversity and create a facility for everyone. The company has proposed a heavily discounted annual pass for Swansea residents.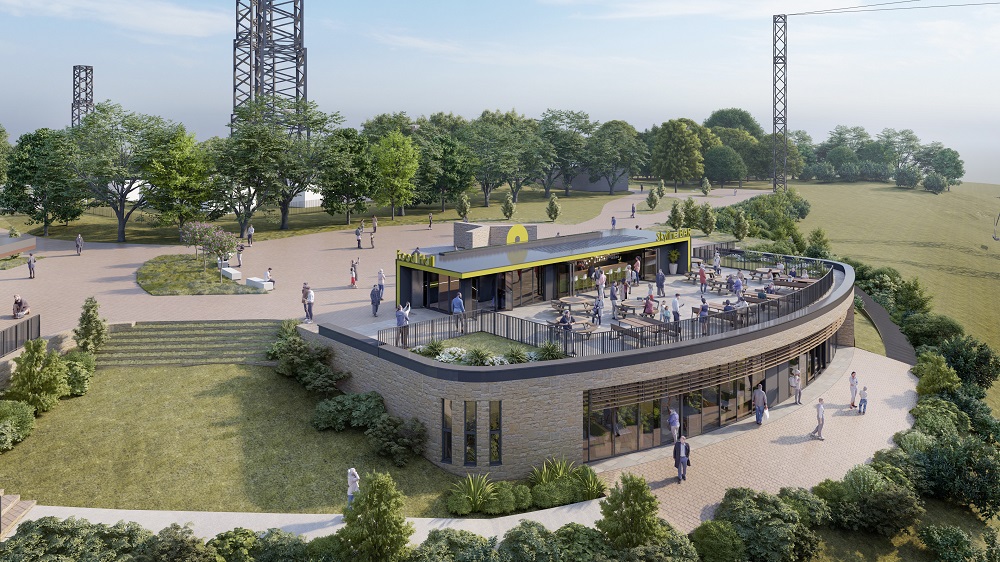 Skyline Enterprises chief executive, Geoff McDonald, said it was incredibly grateful to the Welsh Government for its support.
He said: "Ever since we first came to Wales in 2017 and mooted plans for Kilvey Hill, we have enjoyed an extremely positive relationship with them, and they have shown great enthusiasm for our vision which has a strong strategic alignment with their own tourism strategy.
"If our application is approved, we look forward to working closely with them, and Swansea Council, to deliver a world-class leisure destination which will be the first of its kind in the UK and one which we truly believe will deliver lasting dividends for Swansea residents and tourism alike."
Consultation events about the project, which is expected to create up to 100 full-time equivalent jobs, have been held. Information boards accompanying the consultation indicate areas of retained and enhanced woodland and grassland, as well as the luge runs, trails, zipline and food and drink building.
New Zealand
Skyline Enterprises operates two adventure parks featuring cable car rides and other attractions in New Zealand, as well as luge parks in Canada, South Korea, and Singapore.
The Swansea project has attracted some concerns about a loss of nature and a loss of a place of solace. A protest attended by more than 20 residents took place before Christmas.
It was organised by Richard Williams, who was born on Kilvey Hill within the Grenfell Park estate. Mr Williams said growing up the hill was like a playground, with no restrictions.
He said: "It's almost like part of our family, the hill, people are very attached to it, and I believe a lot of people around Swansea look upon that hill, having never been there, as an incredible haven for wildlife and haven for humanity around there."
People will have the chance to comment on the project when a planning application is submitted.
---
Support our Nation today
For the price of a cup of coffee a month you can help us create an independent, not-for-profit, national news service for the people of Wales, by the people of Wales.