News
Welsh Government urged to follow EU lead in crack-down on fake news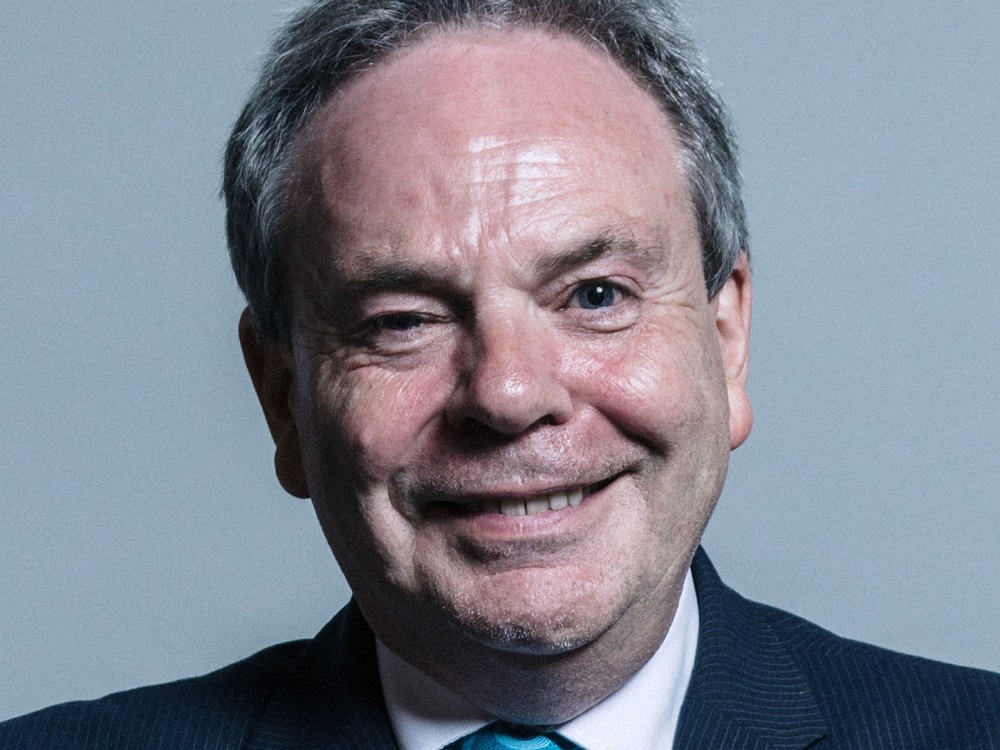 Martin Shipton
A former Welsh Labour MP who played a leading role in investigating the spread of fake news on the internet has welcomed the passing of a new law by the European Union and urged the Welsh Government to do likewise.
Ian Lucas, who represented Wrexham from 2001 until 2019, sat on the House of Commons Digital Culture Media and Sport Committee that examined how channels like Facebook were being used to influence public opinion without any oversight from public authorities.
He was shocked by what he found out during the inquiry and concluded that current election campaign regulation in the UK was wholly inadequate.
In 2021 Mr Lucas' book Digital Gangsters was published about the issue.
Now, to limit foreign interference and increase transparency, the EU Council and Parliament have agreed on a regulation that harmonises requirements for political advertising across countries and bans foreign actors from sponsoring political adverts before an election.
Key measures include the clear labelling of political adverts, easier access to information about financing, and the creation of a public repository containing all online political advertisements and related information for up to seven years.

Minors data
The regulation also completely bans the use of minors' data and data revealing the racial, ethnic origin, sexual orientation or religion of individuals.
"The new rules will make it harder for foreign actors to spread disinformation and interfere in our free and democratic processes," said MEP Sandro Gozi, who represents the party of French President Emmanuel Macron.
The regulation bans third-country organisations from sponsoring political advertising during the three months before any election or referendum.
Regarding foreign interference, the European Commission is also expected to propose a package later in November which will include some sort of "foreign agents act" to regulate foreign funding dedicated to lobbying activities across the EU. Rules will only apply to sponsored political advertisements, and personal views, political opinions, journalistic content, or general communications by official organisations will not fall under their scope. If rules are violated, a fine of up to 6% of an advertisement provider's annual income or turnover can be imposed.
Once the text is finalised at the technical level and checked by lawyer-linguists, the EU Council will have to confirm it, after which it will be sent back to the Parliament's plenary for a final vote.
Mr Lucas said: "This is excellent news. The Welsh Government should now take similar steps in its Elections and Electoral Bodies (Wales) Bill."
In his response to the Welsh Government's consultation on electoral reform, the ex-MP argued that there is a huge anomaly between existing legislation, which strictly controls spending in the run-up to elections on items like election leaflets which promote a candidate, and online political advertising by third parties that is in important respects unregulated.
Election law as it affects campaign leaflets is clear that any false statements made during the election period could result in prosecution and disqualification. But no such sanction is available in respect of false political statements made on Facebook.
Mr Lucas believes the Welsh Government should legislate to remove the anomaly so far as Senedd and Welsh local authority elections are concerned.
Leave campaign
Looking back at what he had learnt through his involvement with the Commons committee inquiry, Mr Lucas said: "I think the most extraordinary thing was that the political world had changed, and despite being an MP I hadn't realised it had happened.
"I was campaigning in the 2015 general election and the 2016 European election, and all of these things relating to the Leave issue and methods of campaigning and abuse of both information and finance were taking place and I had absolutely no idea what was happening.
"Working on the committee the scales fell from my eyes and I realised that all the fundamentals had changed in political campaigning.
"I was astonished that it had happened without me realising it.
"It also helped to explain the way people were reacting to me on the doorstep. Political messaging online was having an impact on individuals in a way I'd never experienced through political campaigning before.
"The changes were so profound. I think that's reflected in the way politics is conducted and also in the way the public reacts to politicians – and I think it's really damaging."
Mr Lucas said he thought there was an appetite on the part of the Welsh Government to look at his proposals seriously: "It's a technical area, it's a difficult area, but I think they accept the issues.
"I don't think we can simply leave this to one side. It really does address the fundamentals of how our democracy is working at the moment.
"The complication so far as the Welsh Government is concerned is the lack of activity by the UK Government.
"If there was a UK Government that was pursuing a similar agenda, then that would be much easier for them.
"I think they'd like to go as far as they can to take these matters forward, but it's not straightforward because of the blurred boundaries between UK elections and Welsh elections."
He said he'd like to see a commitment to reform on a UK-wide basis in Labour's next general election manifesto.
"I think this is urgent. One of the mistakes we made in the pre-2010 period was that there were certain areas we really should have legislated on to make our democracy more sound.
"The whole issue of money in politics and disinformation in politics has had a profound effect on the way our country is being run at the moment – and on honesty in politics.
"These are huge issues that affect the way everyone sees government and parliaments these days."
---
Support our Nation today
For the price of a cup of coffee a month you can help us create an independent, not-for-profit, national news service for the people of Wales, by the people of Wales.