News
Welsh Government urged to provide free school meals during Christmas holiday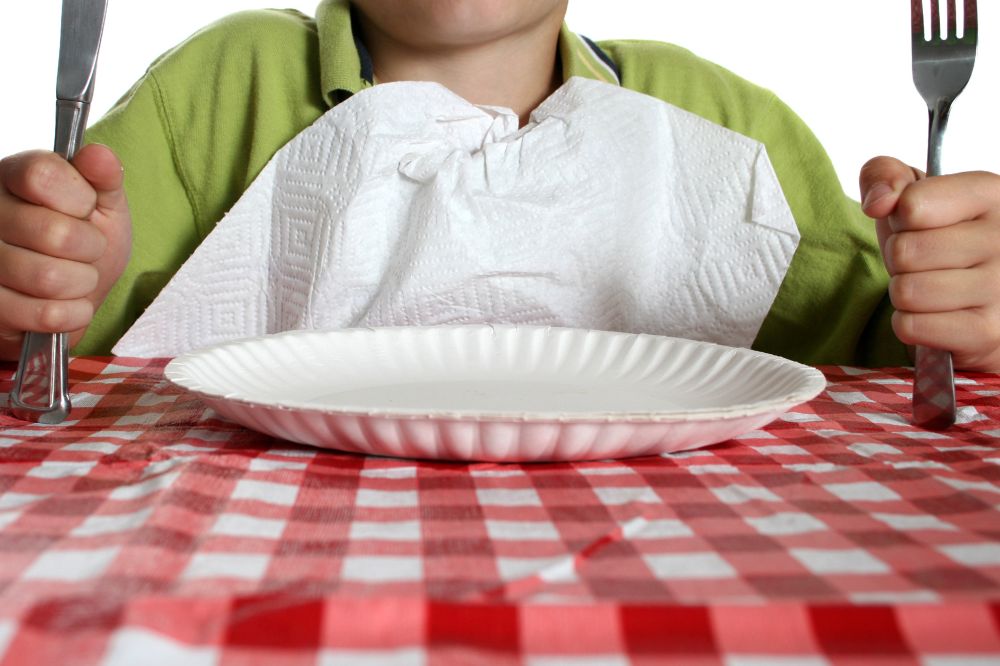 Emily Price
The First Minister has been urged to introduce a "crisis programme" this winter to ensure children living in poverty have an assurance of food during the Christmas holiday.
The question came from Plaid Cymru's spokesperson for social justice and social services, Sioned Williams MS during FMQs today (21 November).
Ms Williams quizzed Mark Drakeford on the Welsh Government's impact assessment document which concluded that one reason for not providing free meals during school holidays is because the money might be "spent on other goods".
Ms Williams described the suggestion as "disgraceful".

Cost
Speaking in the chamber, she said: "In July, you said that there was no such underspend available for the summer holidays, and, then, over £11 million was found in the education budget.
"In the statement just published in order to justify not continuing with such a scheme, the Government said that the cost is the main reason, and it echoes an attitude to poverty that we unfortunately hear from Conservatives usually. It suggests that some families wouldn't spend the money on the right things. And, may I say, that's disgraceful.
The section of the report Ms Williams was referring to states: "It is not possible to guarantee the funding provided would be spent on food for the learner, be it nutritious or otherwise. As such, the provision itself could unintentionally widen health inequalities, if poor quality food is purchased or the funding/voucher is spent on."
The First Minister said the winter would be "tough" for everyone but the Welsh Government doesn't have sufficient funding to "do everything that we want to do".
He added: "Choices have to be made, and the Government has made a number of choices with Plaid Cymru. That's why we are investing in free school meals in our schools.
"And that's why we are continuing to provide funding to help with free school breakfasts in schools as well. That's why we're providing funding every year now to families to help with school costs.
"When we don't have adequate funding to do everything that we want to do, and the things that we could do if we did have funding, we have tough choices to make, and we have to prioritise as a Government to try and protect those most vulnerable families in Wales, and to do that in a way that has an impact on their lives.
Support
The Royal College of Paediatrics and Child Health (RCPCH) last week called on the Welsh Government to consider reinstating free school meals during school holidays and provide much needed support for families experiencing food insecurity over the winter months and beyond.
RCPCH Deputy Officer for Wales, Dr Dana Beasley said: "Child poverty in Wales is on the rise, and with it comes a profound level of food insecurity. For many families, school meals are a lifeline, especially in the dark and expensive winter months.
"Every day, we see the impact of hunger and malnutrition in our work as paediatricians. It is not unusual for us to care for children who don't have enough to eat or who don't have access to a substantial meal outside of what is provided in school.
"Good nutrition is at the heart of health, wellbeing and development for children and young people. Without it, children's health outcomes worsen, and with that, so do their life chances."
Speaking ahead of FMQs, Plaid Cymru's Sioned Williams MS told Nation.Cymru: "As we face another cold winter, with a huge financial burden affecting some of the most vulnerable children in our society, the Welsh Government has a duty to do what it can to help.
"With the cost of living still biting, there will be far fewer presents around the tree, far less food on the table and far more cold homes. People may well have to have tough conversations with their children about why this is the case.
"The UK Government's Cost of Inequality crisis is continuing to take its toll, but the Welsh Government should be doing all it can to thaw the cold, provide for the hungry and give the gift of hope into these cold homes.
"If the Welsh Government is serious about tackling child poverty, it could prioritise the spending needed to ensure our most disadvantaged children's access to food and a warm home this winter.
"We saw before the summer that free meals over the school holidays were scrapped at the last minute by the Labour Government, depriving families at the eleventh hour. Now they can try and amend this, by helping to provide for our most vulnerable children over the Christmas holidays this year."
---
Support our Nation today
For the price of a cup of coffee a month you can help us create an independent, not-for-profit, national news service for the people of Wales, by the people of Wales.