News
Welsh Govt accused of 'side-stepping' mental health inequalities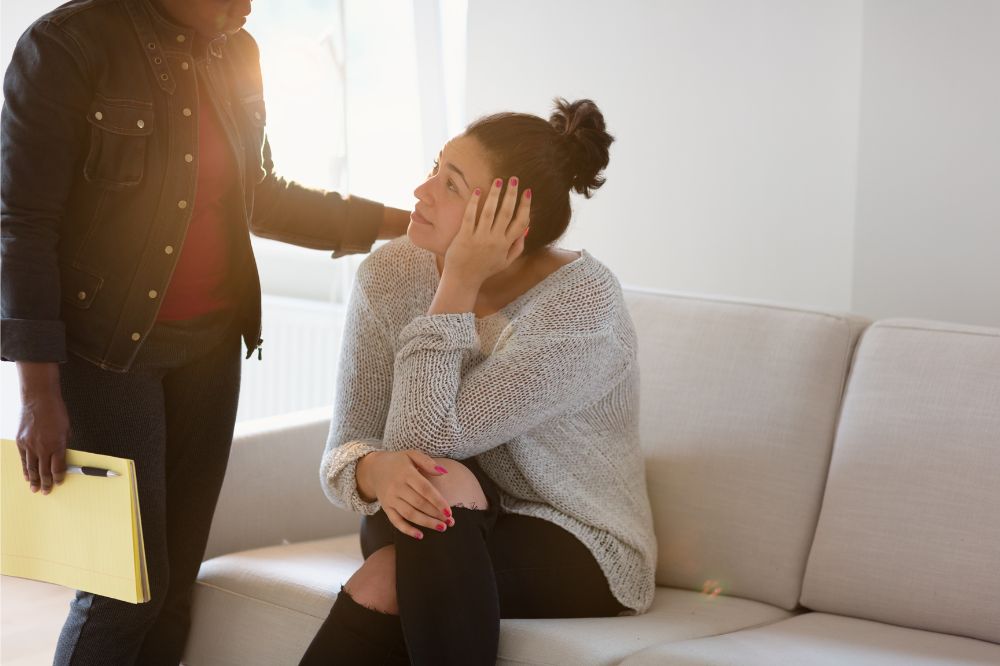 An advisory group, made up of people from Wales with first-hand experience of mental health inequalities, has expressed disappointment at the Welsh Government's response to a Senedd Committee's report on the issue.
The online advisory group, which worked with the Senedd's Health and Social Care Committee throughout its inquiry on mental health inequalities, has said that the Welsh Government appears to be "side-stepping and not committing to anything concrete" and that the Deputy Minister's response "seems like a list of excuses."
The Senedd's Health and Social Care Committee report 'Connecting the dots: tackling mental health inequalities in Wales', will be debated in the Senedd on Wednesday (May 3).
Ahead of the debate, a summary of the advisory group's feedback on the Welsh Government's response has been published.
The participants felt that some of the Deputy Minister's responses to the Committee's recommendations made were too brief and lacked understanding of the issues experienced by people subject to mental health inequalities.
Overall, they felt that the response did not match the ambition of the Committee's report.

Response
The advisory group's feedback said: "The one thing we didn't want was to be fobbed off, and that's what they've done straight away with the first recommendation. Welsh Government has said it accepts this recommendation but does it really? How?
"I'm so fed up with hearing "That's for the UK Government". Our group talked specifically about health, about housing, about homelessness and there's nothing of that in here. I refuse to believe that ending homelessness in Wales is a UK Government problem.
"The Welsh Government's response seems like a list of excuses. We specifically asked for a roadmap, a timeline, and really specific actions to be done, and the response has not only not provided these roadmaps and timescales but it's also listing things that have already happened.
"It's as if the Welsh Government is saying 'Look at what we've done, we don't need to do anymore'. They've ignored the specifics of the recommendations. It's very disappointing."
The Welsh Government has accepted, or accepted in principle, all but one of the report's 27 recommendations. The response is published in full on the Senedd website.
Chair of the Senedd's Health and Social Care Committee, Russell George MS, said: "Overall, our report provides an ambitious and hopeful vision for reducing inequalities and improving mental health and wellbeing in Wales.
"However, as a Committee, we share our online advisory group's disappointment that the response doesn't fully reflect our report's ambition.
"Our central message is that the mental health and wellbeing of the population will not improve unless effective action is taken to tackle inequalities in society and the wider causes of poor mental health, including recognising and addressing the impact of trauma.
"We want this message, and a clear ambition to reduce mental health inequalities, to be at the centre of the Welsh Government's new mental health strategy.
"Part of our role is to shine a light on people's experiences and amplify their voices and we are grateful to everyone who contributed to our work.
"We are especially grateful to participants of the online advisory group for their views, lived experience, expertise and constructive challenge as we prepared our report and considered the Welsh Government's response."
---
Support our Nation today
For the price of a cup of coffee a month you can help us create an independent, not-for-profit, national news service for the people of Wales, by the people of Wales.