News
Welsh Govt extends unlimited travel scheme for refugees – but not asylum seekers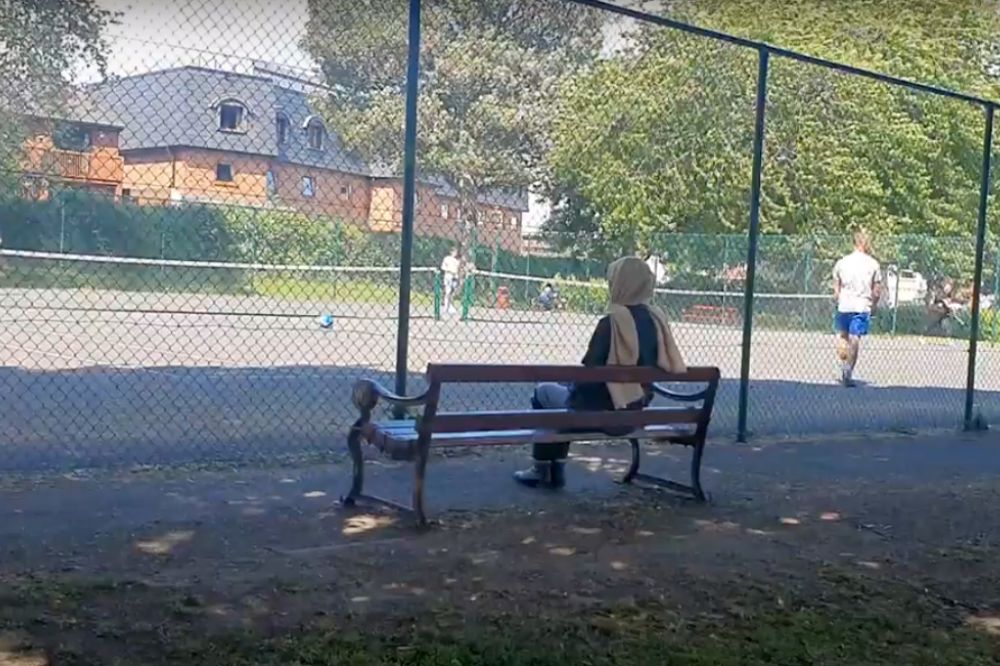 Emily Price – News Editor
The Welsh Government has extended a scheme that offers unlimited travel for refugees – but not asylum seekers.
The Welcome Ticket scheme originally began in March 2022 as part of Wales' commitment to becoming a nation of sanctuary following Russia's invasion of Ukraine.
It provides refugees from any country with free, unlimited travel on local bus services, including those operating into England where the journey starts or finishes in Wales.
The scheme was originally only set to run for just six months but will now be extended until July.
An anonymous source told Nation.Cymru that benefiting from the free travel scheme as a refugee from a country other than Ukraine, such as Sudan or Iran has proved difficult due to initial confusion over eligibility by bus companies.
The source said: "I've tried to book tickets for refugees who are not from Ukraine and they have been turned away by bus drivers who wrongly think the Welcome Ticket scheme is only for those fleeing the conflict in Ukraine."

Language skills
Free travel is vital for refugees attending 'English for Speakers of other Languages' (ESOL) classes and gives them the chance to explore and settle into their new community.
Although ESOL classes are funded by the Welsh Government for both refugees and asylum seekers as part of a the 'ESOL Policy' – only refugees are able to benefit from the Welcome Ticket scheme.
ESOL lessons help equip both refugees and asylum seekers with the language skills they need to live independently, and fulfil their potential whilst accessing work and educational opportunities.
The lessons also enable them to actively participate in the Welsh economy, learn about culture, and it helps them understand their rights and entitlements.
Asylum seekers in Wales survive on a weekly allowance of just £45 and calls are being made to include them in the scheme due to the rising cost of transport.
Zaina Aljuma sought asylum in Wales in June 2020 with her two young children after fleeing Syria and now has refugee status.
She is the Health, Mental Health and Wellbeing Stream Lead at City of Sanctuary and recently graduated from University of South Wales with a Masters in Additional Learning Needs. She has won countless accolades since arriving in Wales which have recognised her commitment to learning and her ongoing support of fellow refugees and asylum seekers.
Extension
Zaina is able to benefit from the free travel scheme due to her refugee status but says she always feels awkward when showing her ticket to bus drivers as they always check to see what nationality she is even though the front of the card says she is a refugee.
Zaina said the scheme would make a huge difference to asylum seekers if only the Welsh Government would allow them to be included.
She said: "Asylum seekers were waiting for the extension of the scheme to categorise them into the list of beneficiaries.
"They are the ones with less budget, they are isolated and need the Welsh Government's generosity in this scheme more than any other group."
A spokesperson from The Welsh Refugee Council said: "We are happy to see the Welsh Government extend the Welcome Ticket to refugees until 24 July 2023.
"This provides a lifeline to many who require public transport to work, seek legal advice, and spend time with their communities.
"We hope that this scheme is extended past 24 July. At Welsh Refugee Council we have continually made the case for asylum seekers to also be included.
"On a weekly allowance of £45 and increasing transport costs, asylum seekers are in a desperate need of help with transport."
Pilot
Nation.Cymru asked the Welsh Government why asylum seekers have not been included in the scheme's extension even though they also need to be able to attend vital ESOL classes and would benefit from being able to explore their communities.
A Welsh Government spokesperson said: "Our Welcome Ticket scheme has been essential in helping those seeking refuge in Wales integrate into Welsh society.
"We undertook a separate pilot project providing free public transport for asylum seekers in early 2022. The findings from that pilot are currently being considered, alongside considerations about a longer-term Welcome Ticket scheme.
"We hope to be able to make an announcement on future iterations of the scheme in the summer."
---
Support our Nation today
For the price of a cup of coffee a month you can help us create an independent, not-for-profit, national news service for the people of Wales, by the people of Wales.