News
Welsh housing association provides evidence of improved efficiency from working a four-day week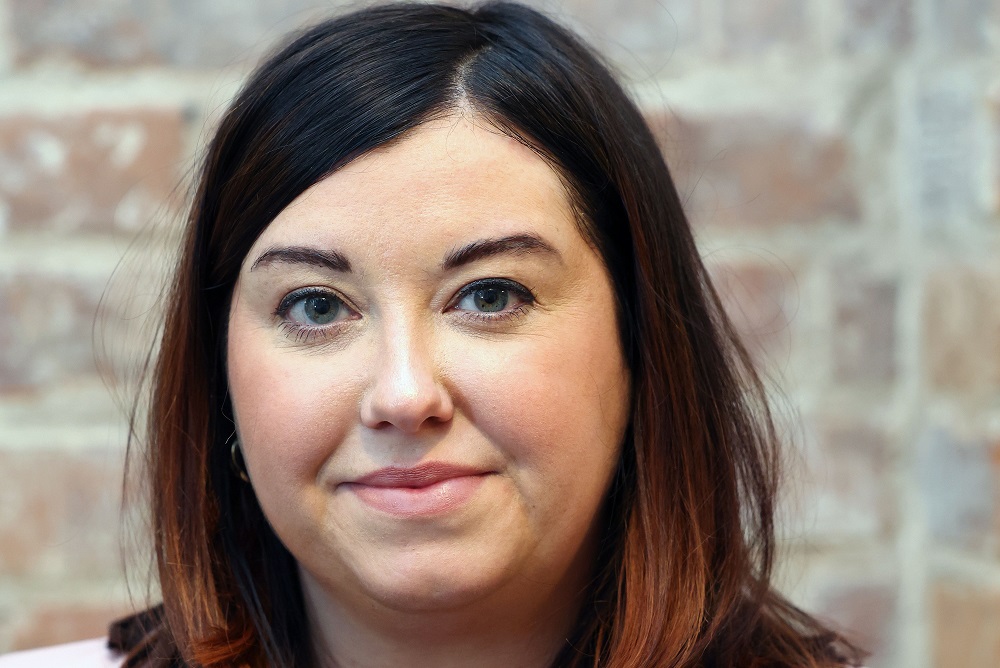 Martin Shipton
A Welsh housing association has provided researchers with evidence that efficiency can improve when employees work a four-day week for full-time pay.
Merthyr Valleys Homes took part in a major study undertaken into the merits of the four-day week that involved 61 companies from across the UK.
Research was undertaken by an international team of academics based at Cambridge University, Boston College, Salford University and University College, Dublin.
Interest in the concept is increasing and MSs are due to debate a supportive petition originally launched by Vale of Glamorgan Plaid Cymru councillor Mark Hooper, the founder of indycube and Banc Cambria.
The report, titled The UK's Four-Day Week Pilot, states: "The housing association, with approximately 250 employees, has many functions, including building maintenance, running a community youth service, operating several community centres and keeping the neighbourhood tidy.
"The CEO [Lorraine Oates] describes the organisation as an anchor in the community. The association is run as a mutual, guided by a democratic body made up of employees and tenants. The democratic body is responsible for electing a board, whose CEO compares the organisation to a fan-owned football club: 'it's power sharing'.
"In line with these governance principles, the organisation was firm about the fact that any four day week policy would have to be shaped in a democratic fashion, and also be flexible enough to include all staff.
"This meant that the daily challenges of office teams, community-facing teams, and trades teams all had to be considered. To incorporate this diversity, the organisation opted for a decentralised four-day week, with different working patterns in different departments.
"The CEO believed that staff with experience on the ground are the best equipped to make key decisions. Each department was therefore supported to design its own four-day week model. We took the decision that everyone knows their own job better than anyone else (CEO).
"The CEO repeatedly described the pilot process as 'refreshing'. The conversations people were having, they would not have had if not for the shared incentive of making this work… It has been like flicking on a switch for some folks. (CEO)
"We heard a lot of stories about the time-saving ideas generated in the preparatory workshops. The trades staff have reduced their travel time to and from the building supplier by having more foresight about what materials are needed and finding better ways to organise their van. They also now feel comfortable going home early when there is less to do. "Office teams are automating certain processes and redesigning others to involve fewer personnel, and community-facing teams have taken lessons forward from remote working, having realised that some smaller issues can be dealt with adequately over the phone.
"The staff and CEO were all clearly proud of the collective approach taken to the pilot preparations, describing it as a positive experience. Staff knowledge and involvement were seen as key to making the four-day week a sincere and realistic policy, rather than an empty gesture.
"What we don't want is this underground of people who are notionally working a four-day week but secretly working at the weekend to catch up. (CEO)."

Resounding success
The report concluded: "The trial was a resounding success. Of the 61 companies that participated, 56 are continuing with the four-day week (92%), with 18 confirming the policy is a
permanent change.
"Some of the most extensive benefits of shorter working hours were found in employees' well-being. 'Before and after' data shows that 39% of employees were less stressed and 71% had reduced levels of burnout at the end of the trial. Likewise, levels of anxiety, fatigue and sleep issues decreased while mental and physical health both improved."
Meanwhile Wales' leading public affairs company Camlas has announced that it is introducing a four-day week for its own staff.
Managing partner Naomi Wiliams said: "We recognise that our staff are our most valuable asset, and we believe that by introducing a 4-day work week, we can create a healthier and more sustainable work environment for them.
"This decision will not only benefit our employees but also our clients, as our team will be more focused, refreshed, and productive."
Asked how Camlas envisaged coping with the reduction of hours for employees, whether there would be a need to take on more staff, and whether costs would rise, with clients having to pay more, Ms Williams said: The "reduction in hours won't impact the output of work across the working week as staff won't be using their extra day at the same time and as trials of a four day working week have indicated an increase in productivity rather than reduction, we expect to see the same.
"Costs are not likely to rise, in fact they are more likely to decrease for us as, on top of flexible working, it'll mean fewer office costs and from a wider perspective improve our carbon footprint as staff won't be travelling into the office as much."
Cllr Hooper said: "All the indications are that the introduction of a four-day working week can be of benefit both in the public and private sectors.
"It gives workplaces the opportunity to reassess fundamentally how they function and how they can improve efficiency in a way that benefits both the employer and the workers."
---
Support our Nation today
For the price of a cup of coffee a month you can help us create an independent, not-for-profit, national news service for the people of Wales, by the people of Wales.