News
Welsh Labour described as 'vicious factional pit' as left winger is deprived of chance to become MP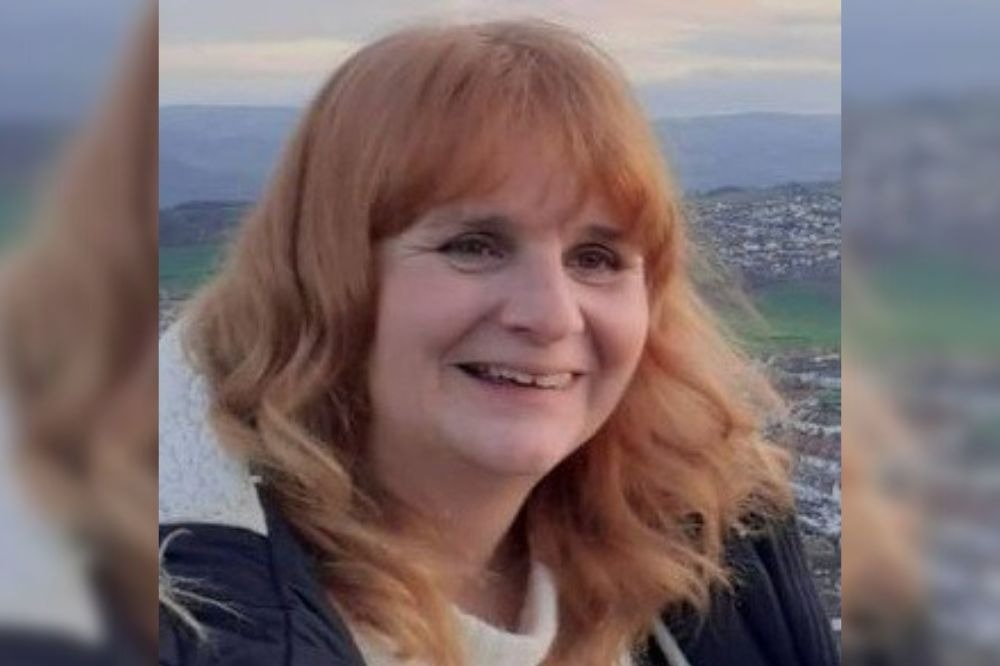 Martin Shipton
Welsh Labour has been accused of allowing itself to be led down a "vicious factional pit" after a left-wing trade unionist was barred from standing for a parliamentary seat because of her past support for Jeremy Corbyn.
Dawn McGuinness received the backing of Unison and Unite – the two biggest unions in Wales – when she sought selection as Labour's general election candidate in the new seat of Bangor Aberconwy.
But before local party members had a chance to vote for her, she was removed from the contest by Labour officials who decided her previous support for Mr Corbyn disqualified her from standing for a party now led by Sir Keir Starmer.
The move followed a decision by Labour's Welsh Executive Committee (WEC) to allow a representative of the party's ruling National Executive Committee to participate in the selection process for general election candidates in Wales.
There has been a series of controversies in England over candidate selections, with many believing there is a strategy to "purge" as many left wingers as possible so a future parliamentary party stays loyal to Sir Keir if he becomes Prime Minister after winning the election likely to be held next year.

Selection committee
Earlier this week two-thirds of the selection committee resigned in protest at the way the selection process had been conducted.
Ms McGuinness is embedded in the local party and is a rep from her constituency Labour Party on Labour's National Policy Forum. She also sits on Welsh Labour's Standing Orders Committee and was a Senedd candidate for Labour in 2021.
She has issued a statement which says: "I am extremely sorry to have learnt that Welsh Labour have taken the decision not to longlist me in the selection process for the new Bangor Aberconwy constituency. This is in spite of having the support of two affiliated unions – Unite and Unison.
"I do not believe that anyone has a right to be a Labour MP, but I do believe in the principle that members deserve both a fair chance to put themselves forward, and a fair chance to select from a broad range of candidates. This decision gravely undermines that principle.
"Ordinarily, the support of even just one affiliated trade union would be enough to secure an automatic place on the longlist. Instead, I have been blocked from the longlist for wholly opaque reasons. In informing me of the decision, Welsh Labour have encouraged to me to apply for other seats, implying that they view me as a suitable candidate – but just not for the place where I grew up and live.
"This demonstrates not just serious contempt for members, but for the electorate too. Unfortunately, there is no process by which I can appeal this decision, despite there being an appeals process in England. So needless to say I am angry and disappointed that once again the Labour Party has acted to stifle democracy among the local membership.
"Thank you to all those members who offered me support up to this point in the process. I appreciate it so much."
Apalled
The left wing party group Welsh Labour Grassroots published a statement which said: "Welsh Labour Grassroots is appalled but sadly not surprised by the latest selection scandal, which led to two thirds of the Bangor Aberconwy selection panel resigning in disgust when trade unionist and charity worker Dawn McGuinness was blocked from the longlist.
"She'd been nominated by two trade unions – Unison and Unite – when only one is enough to be longlisted, according to party rules. Hastily called to a 'due diligence' interview with an NEC rep, she was presented with 13 screenshots of tweets from her long-deleted Twitter account. Eleven of these dated to prior to her being a Welsh Senedd candidate in 2021. They were clearly deemed to be OK then.
"Dawn has since been encouraged to apply for other selections, so it's recognised what an asset to the party she is. The longlist of three is now the shortlist, breaking party rules that shortlists must be of at least four people and include at least two women.
"We ask the WEC, when it collectively decided to ask for NEC involvement in selections in Wales, did it realise how preposterous it would be made to appear?"
Welsh Labour Grassroots also tweeted: "Dawn McGuinness' exclusion from the longlist is unconscionable. It is deeply regrettable that Welsh Labour is acting like little more than a branch office responsible for carrying out factionalist diktats."
Momentum
Momentum, the left wing group originally set up to support Jeremy Corbyn as leader of the Labour Party, tweeted: "Welsh Labour Grassroots' longstanding WLG member Dawn McGuinness has been blocked from standing in Bangor & Aberconwy on the flimsiest of pretexts. Between 20 and 30 applicants, yet a 'longlist' of three is presented to members. Welsh Labour is allowing itself to be led down a vicious factional pit."
The website Labour Hub ran an article on the row, saying: "Current rules state that a shortlist has to include at least four people, at least half of whom should be women. Neither of these criteria were met. So apparently the Chair of the WEC was able to authorise a departure from the rules. To quote one party member, when questioned if there was any point in having rules at all: "the reality is that the party machine bends its own rules on virtually a daily basis."
The WEC is chaired by Cllr Anthony Hunt,the leader of Torfaen council. We invited him to comment, but he did not do so.
On current polling figures, Labour would be expected to win Bangor Aberconwy.
---
Support our Nation today
For the price of a cup of coffee a month you can help us create an independent, not-for-profit, national news service for the people of Wales, by the people of Wales.