News
'Welsh language Taliban' comment causes outrage following memorial unveiling
//= do_shortcode('[in-content-square]')?>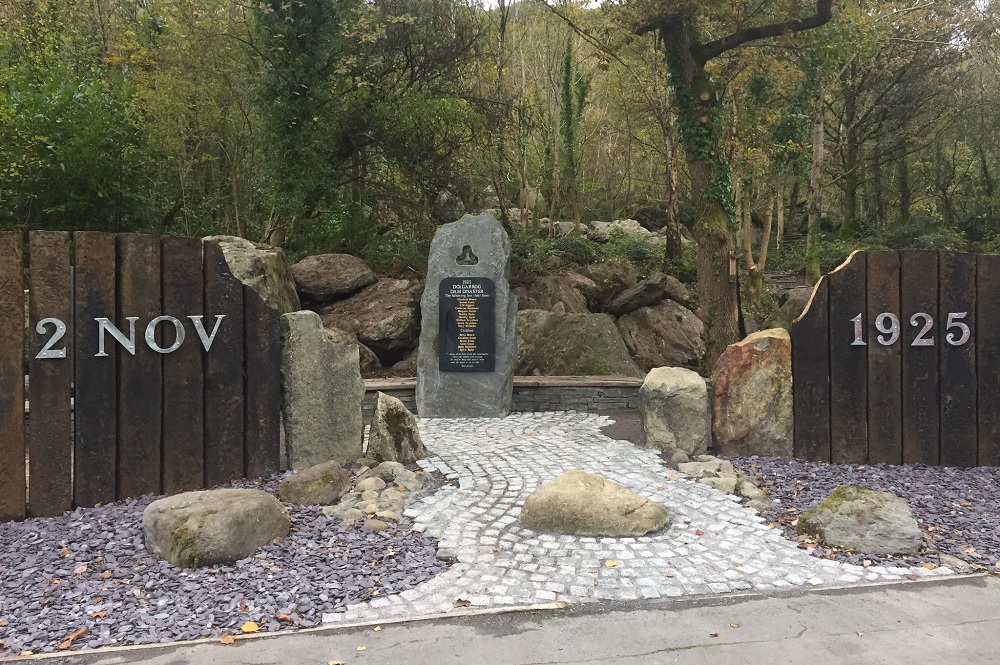 Emma Jewkes
A tweet by the creator of a memorial to the victims of a dam disaster has caused outrage after he appeared to compare Welsh language activists to the Taliban.
Giovanni Jacovelli, 62, owner of the Conwy Valley Maze, was commissioned to refurbish an existing memorial garden to remember the 16 people who died after two dams burst following heavy rain 92 years ago.
The disaster saw 10 adults and six children lose their lives when up to 70bn gallons of water and debris crashed down on the village of Dolgarrog in the Conwy Valley in November 1925.
Following criticism due to the lack of Welsh on the memorial stone however, Mr Jacovelli tweeted: "Praised by all, except Welsh language Taliban! I'm gutted".
His comments have been met with disappointment by members of the public with many voicing their dissatisfaction on Twitter.
Arfon Jones, the North Wales Police and Crime Commissioner, said: "Shameful comment about my first language and culture, you should apologise and withdraw gracefully."
One user wrote: "By 'Welsh Taliban' you mean people who have dared to ask why the language of those who are actually being remembered hasn't been used?".
'Rectify'
Councillor Dafydd Williams, the Chair of the Dolgarrog Community Council, told Nation Cymru that the original mistake wasn't down to Giovanni Jacovelli.
Mr. Williams said: "Basically, we asked Giovanni Jacovelli to do the memorial exactly as it was before. The original has been on the site since 2004 but it is amazing what he has done. The lack of Welsh on the stone is an oversight on our part.
"I am meeting with councillors tonight to discuss what has happened and the best way to move forward. We want to rectify it as soon as possible and will be discussing the situation with Giovanni in due course."
The community had received £22,000 to refurbish the pre-existing memorial garden and to create the memorial stone. The stone itself cost £1,000 and, Mr Williams has admitted that the stone may need to be replaced at further cost.
Despite the backlash, some members of the public have also praised Giovanni Jacovelli for the creation of the new memorial.
One Twitter user wrote: "Looks stunning. Thank you for helping remembering a terrible accident. Some recognition that Not using Welsh is an error would be better than the Taliban line."
Nation.Cymru contacted Mr Giovanni but he was not available to comment.
A spokesperson for the Welsh Language Commissioner said: "We understand that the community council now intends to ensure that the Welsh language will be included on the memorial.
"This will not only reflect the language of the community at the time of the tragedy, but it will also reflect the position of the Welsh language today, as a language with official status in Wales."