News
Welsh legislation to protect monuments and listed buildings receives Royal Assent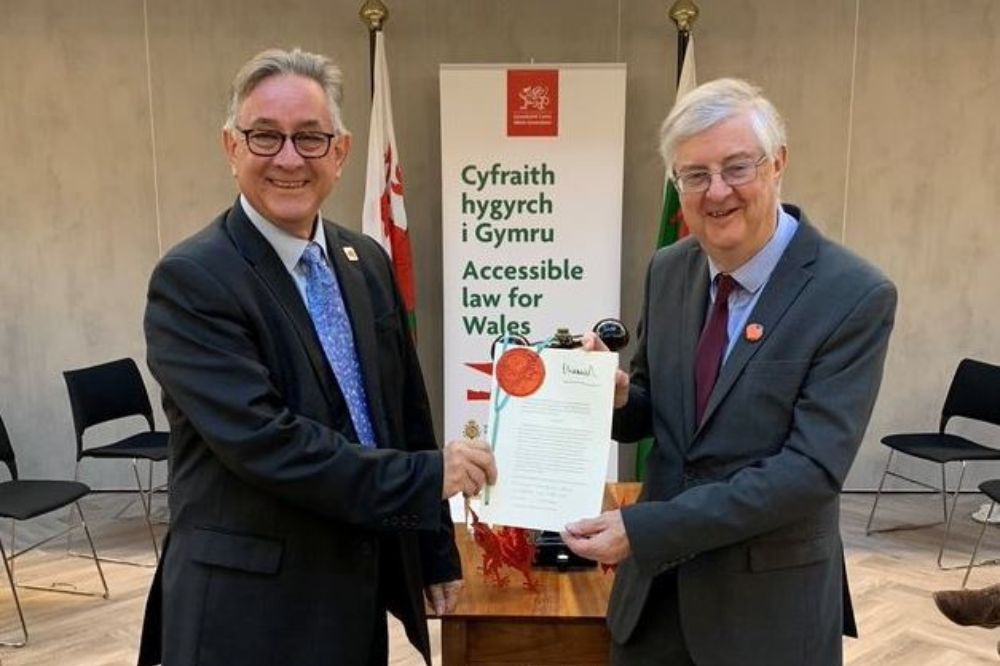 Welsh legislation that will better protect scheduled monuments and listed buildings has received Royal Assent.
It is the first piece of consolidated legislation to be produced as part of the Welsh Government's programme to reform Welsh law.
The Historic Environment (Wales) Act 2023 brings together the main pieces of legislation relating to Wales' historic environment, modernising and organising the law and ensuring it is written in simple, everyday language.
For the first time the law for the historic environment will be published in a fully bilingual format.
Following the official sealing ceremony, the Welsh Government's Counsel General Mick Antoniw spoke about the Act and how it will improve the management of our archaeological and built heritage.

Bilingual
Mick Antoniw, Counsel General and Minister for the Constitution, said: "This Act will mean owners of scheduled monuments and listed buildings will be able to find the legislation they need all in one place, set out logically in understandable language and published bilingually. In turn, this will lead to better protection and management of the Welsh historic environment."
Deputy Minister for Arts, Sport and Tourism, Dawn Bowden, said: "I very much welcome this new law, which will play an important role in the effective protection and management of our unique historic environment so that it can continue to contribute to the well-being of Wales and its people."
The Act is part of a wider Welsh Government programme aiming to improve the accessibility of Welsh law, with work to modernise and simplify planning law through consolidation already underway.
The programme includes a range of ambitions including: preparing a taxonomy of subjects of Welsh law, improving digital accessibility of legislation, reviewing the approach to developing bilingual legislation, and a Bill to remove obsolete provisions from Welsh law.
These ambitions were endorsed by the Senedd when it enacted the Legislation (Wales) Act 2019.
Existing legislation in other areas is also being reviewed with a view to identifying further consolidation projects.
Mick Antoniw added: "This is a significant step in our journey to ensure the law is available and understandable to more people. Our programme will help more people understand their legal rights and obligations, a vital part of a healthy democracy."
---
Support our Nation today
For the price of a cup of coffee a month you can help us create an independent, not-for-profit, national news service for the people of Wales, by the people of Wales.