News
Welsh Lib Dems launch plan to save NHS dentistry in Wales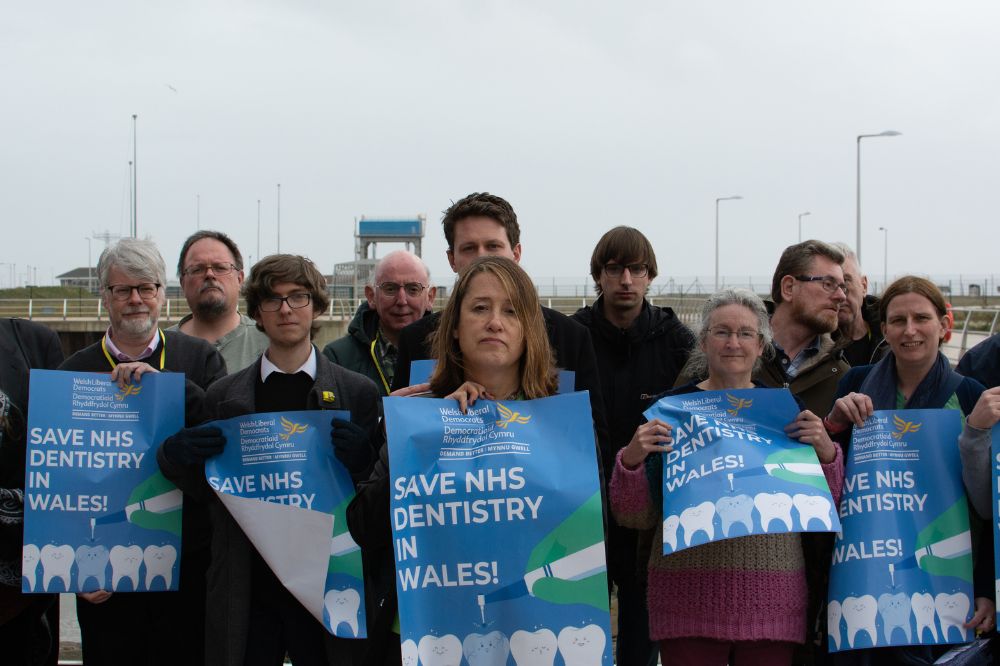 The Welsh Liberal Democrats have launched a plan to save NHS dentistry in Wales, warning that unless the Welsh Government takes action now, NHS dentistry risks going extinct.
The party have accused ministers in Cardiff Bay of "utterly failing" to get to grips with the problem, allowing an "appalling" two-tier system of dentistry in Wales to flourish whereby some can afford to go private, but those who can't are left waiting in agony for months and sometimes years.
Welsh Liberal Democrat Leader Jane Dodds has outlined to her party that NHS dentistry will be one of her top priorities in the Senedd.
A previous Freedom of Information Request by the Welsh Lib Dems showed that over 800 children in Powys were waiting for an NHS dentist while in Cardiff the waiting list for children and adults is over 15,000 people.
Other health boards do not operate centralised waiting lists which the Liberal Democrats state is a problem in itself.
The new report was produced with the help of industry professionals and includes plans to solve outstanding contract issues as a priority whilst integrating primary dental care more closely with other NHS primary care to ensure services are available in remote and rural areas.

"Crisis"
The plans also suggest increasing per-capita spending from the current £47 to match the levels of Scotland (£55) and Northern Ireland (£57) as well as setting health board targets for waiting times and appointments.
Welsh Liberal Democrat Leader Jane Dodds MS said: "Dentistry in Wales is in crisis. People who need NHS dental care find it almost impossible to get an appointment – and in many cases can only get one if they go private.
"Children in particular are missing out on the dental care and support that will set them up for a lifetime of good oral health.
"The Welsh Government isn't seeing dentistry as a priority, but it's hugely important to people's quality of life that they should be able to live without pain or discomfort.
"And I know from my postbag and from my day-to-day conversations with residents, that this is an issue that is impacting huge sections of the population.
"In this absence of urgent action from the Welsh Government, we have done their job for them and put forward a comprehensive plan to save NHS dentistry in Wales.
"It is vital that the Welsh Government now act on our recommendations and save NHS dentistry in Wales before its too late."
---
Support our Nation today
For the price of a cup of coffee a month you can help us create an independent, not-for-profit, national news service for the people of Wales, by the people of Wales.