News
Welsh MEP condemns 'deeply distressing' prison sentences for Catalan independence leaders
//= do_shortcode('[in-content-square]')?>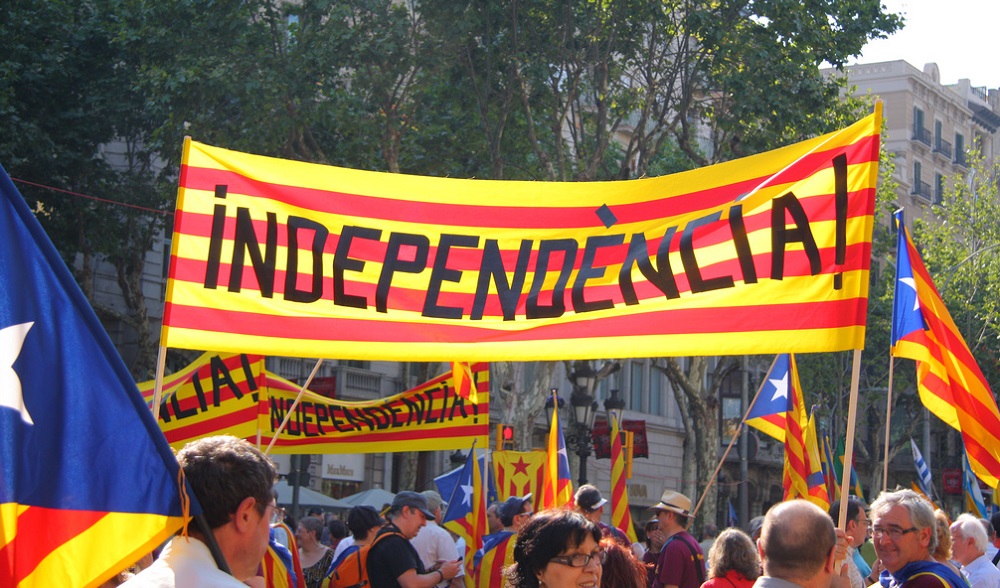 A Welsh MEP has condemned the "extraordinarily long" prison sentences handed out to Catalan political leaders for their role in the October 2017 referendum and the independence declaration that followed it.
Spain's Supreme Court on Monday sentenced the nine Catalan leaders to prison terms ranging from nine to 13 years for sedition and misuse of public funds.
Former Catalan Vice President Oriol Junqueras received the longest sentence of 13 years in jail. He served as the main defendant after the former President, Carles Puigdemont, managed to escape to Belgium.
Former parliamentary speaker Carme Forcadell was handed 11 years and six months in jail, while two Catalan civic leaders, Jordi Sanchez and Jordi Cuixart, were sentenced to nine years prison.
Only three of the 12 leaders, who faced lesser charges, escaped jail time and were handed a fine.

Plaid Cymru MEP Jill Evans, speaking alongside leader Adam Price AM and Chair of the APPG on Catalonia Hywel Williams MP, said:
"We are deeply distressed by the extraordinarily long prison sentences given to Catalan political prisoners this morning.
"They were the political leaders of the campaign for Catalan independence, but their movement was driven by ordinary Catalans who voted for independence in their millions.
"The Spanish state may consider that to have been sedition, but history will show that all they are guilty of is seeking their nation's freedom, which is their inalienable right.
"Adam Price and Jill Evans had the privilege of visiting Oriol Junqueras and Raül Romeva in prison earlier this year. Oriol's parting words to them were: 'We'll meet again as free people and as free peoples'.
"His words have a particular poignancy today, but we remain steadfastly of the belief that Oriol and his compatriots will one day see a free Catalonia – and an independent Wales will stand alongside them."