News
Welsh midwife joins long-Covid sufferers in fight for key worker compensation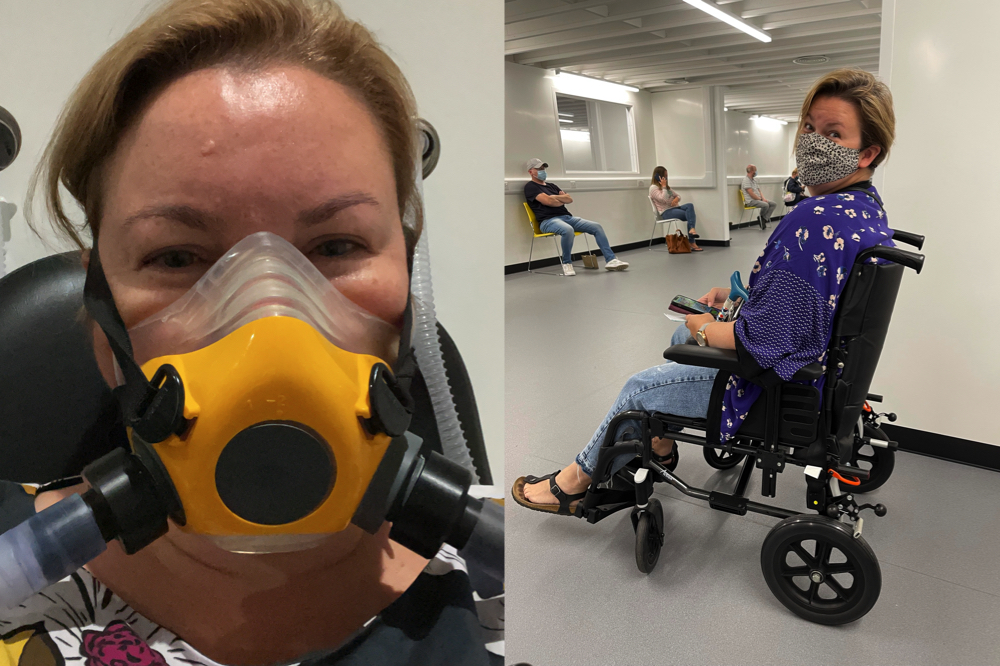 A Welsh long-Covid sufferer has joined forces with campaigners from England and Scotland in a battle to secure pensions and compensation for pandemic key workers.
Former midwife, Sarah Sutton has teamed up with Cass Macdonald from Edinburgh and Rachel Hext from Devon, as part of a three-pronged attack on Westminster to demand financial support for key workers.
The trio met as part of a group of nurses and midwives who wanted to start a movement for all key workers across all sectors, who had contracted long-Covid.
They now have a Change.Org petition gather pace at over 70,000 signatures.
Sarah said: "It's not just people in the NHS, its bus and taxi drivers and so many others who suffered so much after working during a hard time for the country and who now have no support.
"There are a lot of people who don't have the visible union support like the NHS do, so we wanted to broaden the campaign to include all key workers who suffer with long-Covid.
"People did their jobs, now they're losing their homes – unfortunately, claps don't pay the bills."
The Compensation & Pension Scheme for Key Workers with long-Covid petition currently stands at around 70,000 signatures.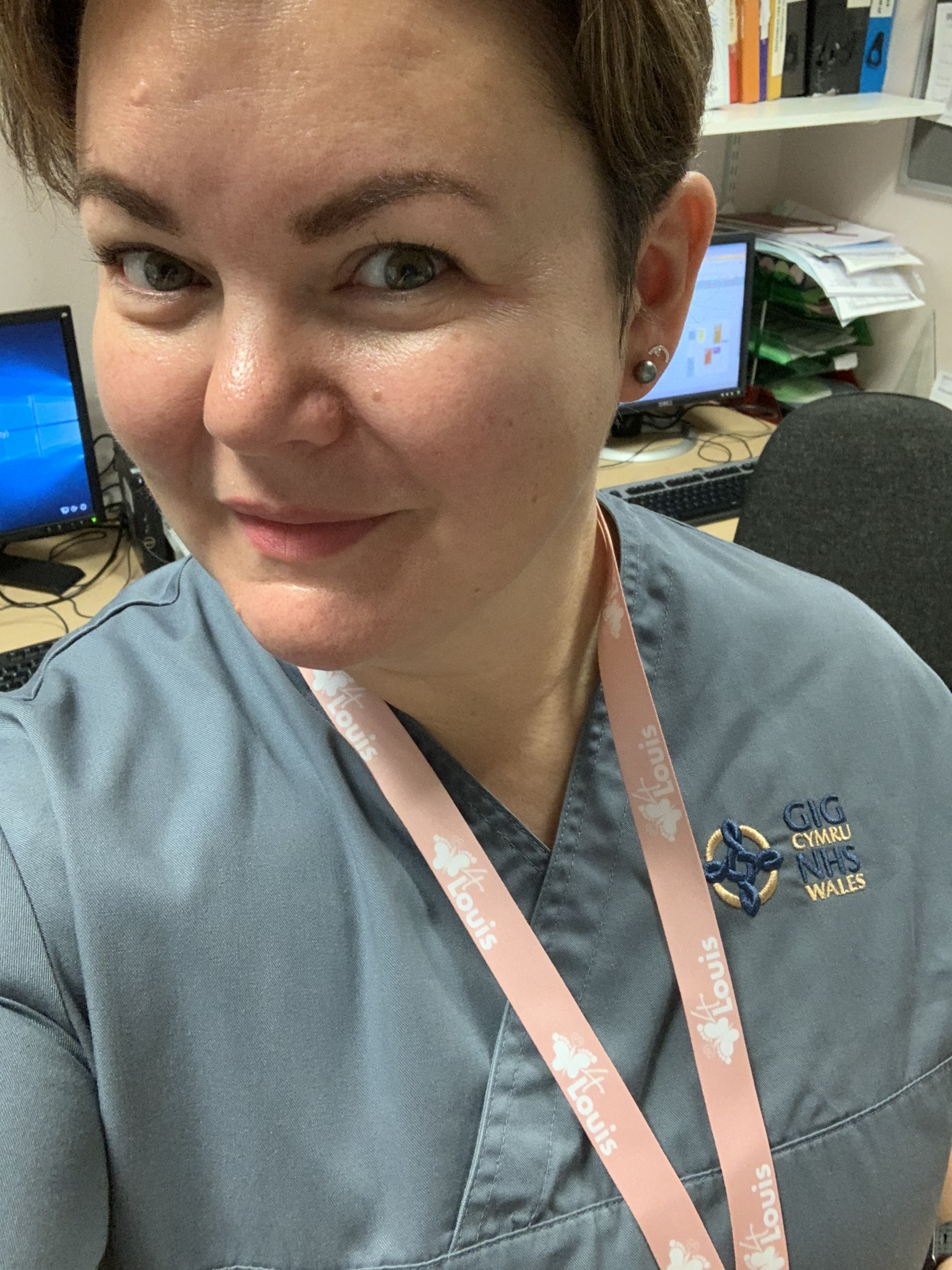 Exhausted
Sarah began feeling unwell in March 2020 after a busy week conducting house calls as a midwife around Port Talbot.
When Covid-19 was beginning its first sweep of the country, Sarah was only provided with one mask for people showing symtoms along with an apron and gloves whilst attending patients in their own homes.
She was not provided with any other PPE or even hand sanitiser.
Sarah said one day she woke up feeling "absolutely exhausted" and knew something wasn't right.
She said: "This was right at the start when there were no vaccines and even getting tested was difficult. I called occupational health to ask for a test, but I was told it wasn't possible because I couldn't tell them which positive case I had been in contact with.
"The truth was, I had no idea whether I had been in contact with a positive case. There were occasions when I would be at a patient's house, the windows would be open as per the guidance – but then during small talk I'd be told in passing that relatives had popped over who were unwell."
Sarah started to feel better after five days but a week after that took a turn for the worse and her partner had to call 999 as she struggled to breathe.
She said: "By this point I thought perhaps I just had a nasty chest infection, so I didn't go into hospital because it was around the time hospitals were on a war-like footing with Covid patients. A week later though, I was even worse. I could barely breath and had to go into hospital."
The consultant looking after Sarah told her she had Covid pneumonia brought on by complications after contracting the SARS-CoV-2 virus.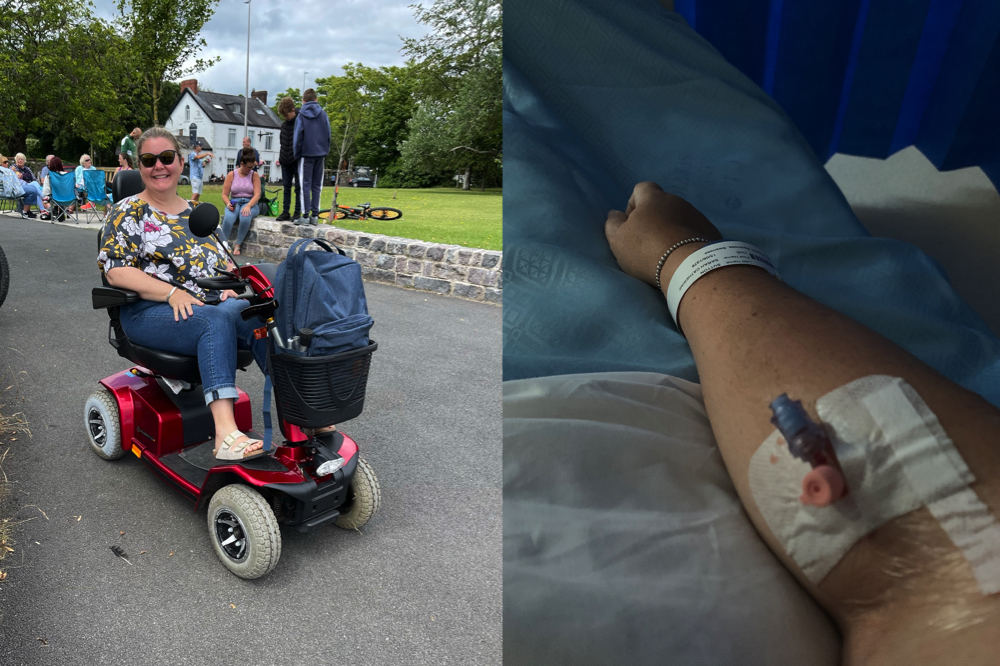 Symptoms
Scans of her chest revealed Covid-19 had ravaged her lungs leaving them inflamed and full of liquid.
Most people who fall ill with the virus feel better within a week, but for some the affects can last much longer and sadly this was the case for Sarah.
Long-Covid comes with a lengthy list of symptoms and complications including, brain fog, chest pains, insomnia, heart palpitations, dizziness, pins and needles, joint pain, depression, anxiety, tinnitus, earaches, feeling sick, diarrhoea, stomach aches, loss of appetite, a high temperature, cough, headaches, sore throat and changes to sense of smell or taste.
Almost three years on from contracting the virus, 43-year-old Sarah is still feeling the effect and as a result has never been well enough to return to her job as a midwife.
Sarah said: "There was a point I thought I would be able to have a phased return to work. But the pneumonia came back and I was in hospital again with breathing problems."
Sarah had only just qualified as a mid-wife in 2019 and says she had years ahead of her to pay into her pension if she hadn't fallen ill.
Unable to work, Sarah says her family is now struggling to make ends meet.
When Sarah first fell ill, she should have received six weeks full pay and two months half pay but she says this was "hit and miss" with some payments falling short of what she was owed.
By the end of 2020, Sarah was received special arrangement that allowed full pay for NHS staff who had become ill with Covid-19.
But in July 2022, this Covid sick pay arrangement ended and previous pauses on absence policies were lifted.
As a result, Sarah is entitled to £0 in sick pay.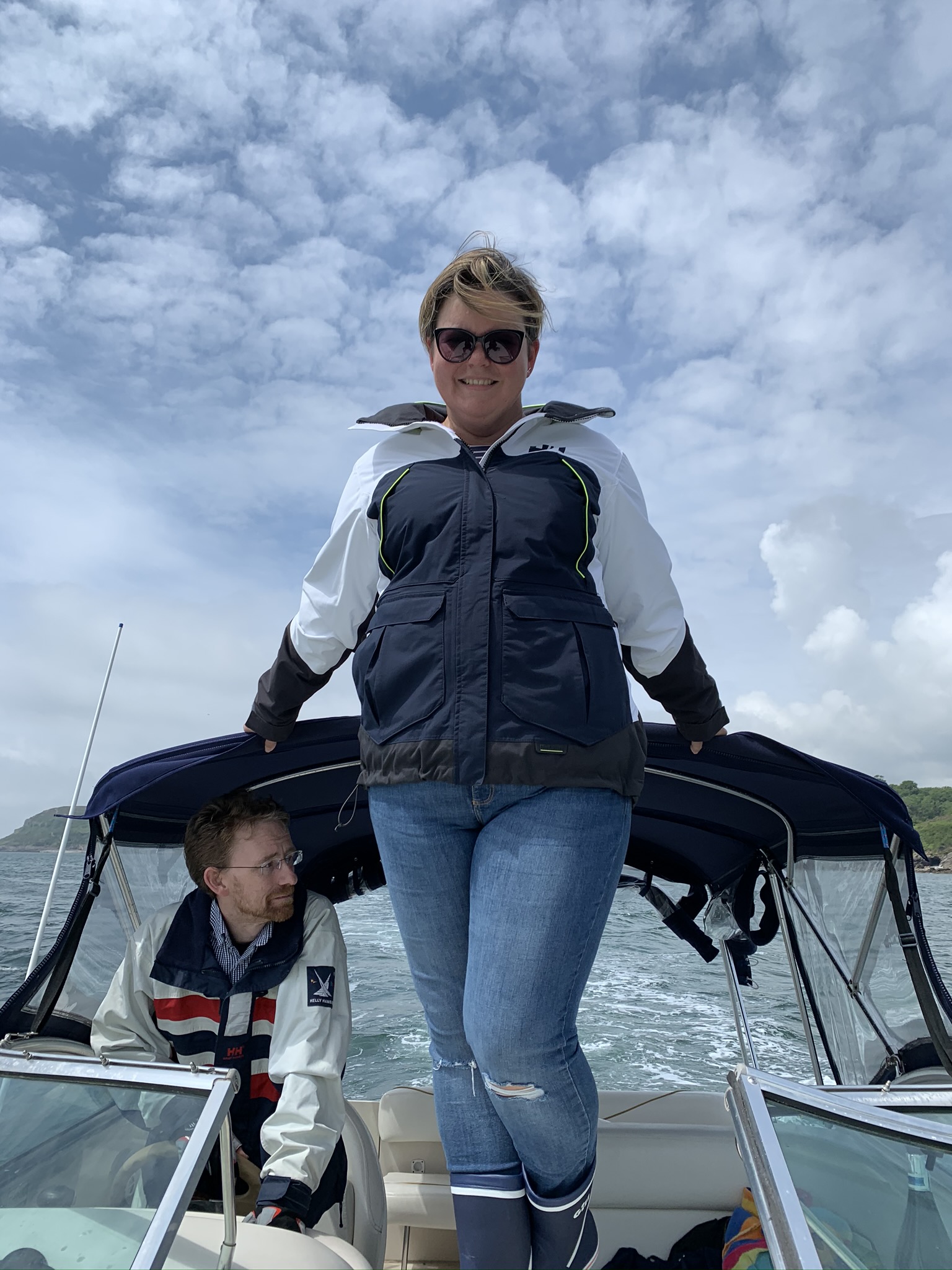 Pain
Sarah said: "I'm a mother, I still need to be a parent and I only have about an hour's worth of energy a day. My husband has had to take on a second job and we could lose our home because we can't pay our bills."
The cost-of-living crisis is also having an impact on Sarah's life as long-Covid has left her body unable to regulate her temperature and turning the heating off to save money leaves her in pain.
The Welsh Government said that NHS organisations can consider pay arrangements on a case by case basis and extend sick pay to full pay based on circumstances and the wider rehabilitation/return to work prospects.
But Sarah says herself and countless others are only in receipt of a Personal Independence Payment.

A Welsh Government spokesperson said: "Our NHS staff have done an incredible job throughout the pandemic and we know some continue to be affected by long-Covid. During the pandemic we worked with trade unions and NHS Wales to agree enhanced support for NHS staff who were identified as having long-Covid.
"We have provided £10m funding to date via the Adferiad (Recovery) Programme to support all Health Boards in Wales to develop integrated, multi-professional recovery and rehabilitation service models for all people with long-Covid.
"We expect all employers to support staff suffering from long-Covid, in line with NHS Wales policies and to put in place procedures when an employee is ready to return to work following a period of absence due to illness. By law the employer must make reasonable adjustments, if needed, to support an employee's return."
Sarah, Cass and Rachel have a meeting scheduled for next week with the All Party Parliamentary Group to discuss how to move the campaign forward.
---
Support our Nation today
For the price of a cup of coffee a month you can help us create an independent, not-for-profit, national news service for the people of Wales, by the people of Wales.