News
Welsh MP calls on Sunak to correct 'deeply misleading asylum backlog' claim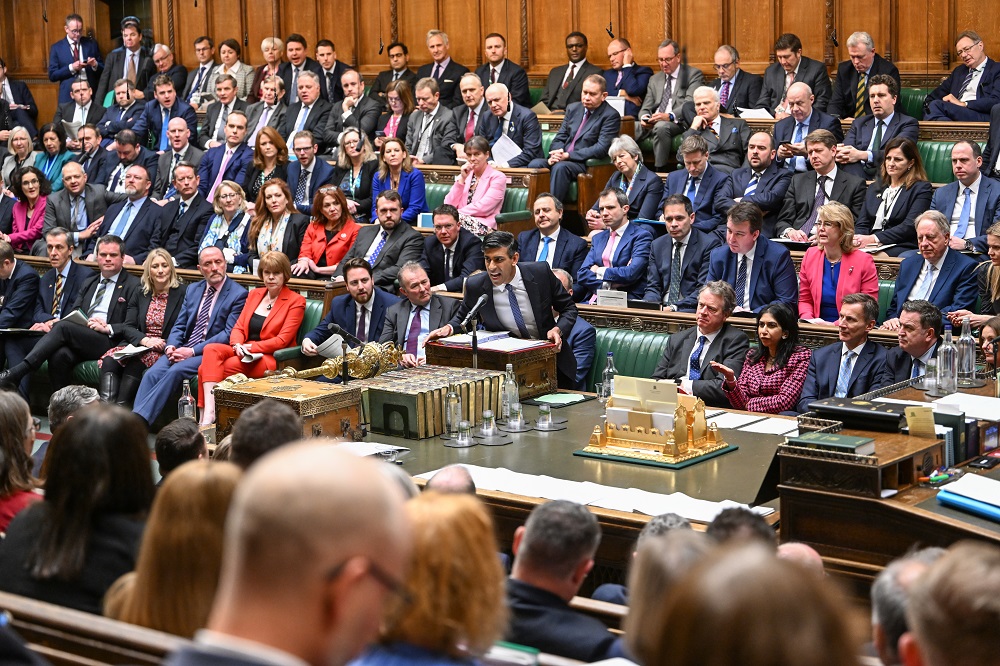 A Welsh MP says he is still waiting for the UK Prime Minister to correct false claim he made last year about asylum seekers.
Stephen Kinnock, MP for Aberavon and Shadow Minister for Immigration, told Nation.Cymru that it is "extremely disappointing" that Rishi Sunak, "has failed to correct the public record on the asylum backlog figures."
In December 2022, when speaking in Parliament, Mr Sunak claimed that the backlog of asylum cases, the number of asylum cases awaiting a Home Office decision, had declined when in fact there had been a substantial increase.
"The Prime Minister claiming that the asylum backlog has halved – when it has in fact increased eight-fold from under 19,000 to 166,000 under the Conservative Government – is deeply misleading to the public," Mr Kinnock said.
"It is a desperate attempt to disguise the Prime Minister's failure to stop the channel crossings, his failure to return asylum seekers whose claims have been rejected, and his failure to process claims at anything like the rate they were being processed 10 years ago.
"As a result, asylum seekers are stuck in hotels for months on end, their mental health deteriorating, at a cost of £6m a day to the tax-payer."
Mr Kinnock made the Point of Order in Parliament on 27 March and has since sent Mr Sunak a letter, "alerting him to these serious errors" he said.

Backlog
The UK's asylum backlog has grown substantially in recent years.
The figures on 31 December 2022 include 132,182 main applicants awaiting an initial decision, or 160,919 people if family members applying with them are included.
A further 4,051 applications were awaiting further review, such as the outcome of an appeal to the First-tier Tribunal.
These figures exclude applications awaiting a judicial review or people whose asylum application has been unsuccessful.
Of the 132,000 main applicants awaiting an initial decision, 67% (around 89,000) had waited for more than six months.
The backlog of around 132,000 applications reflects a more than thirteen-fold increase compared to the end of 2012 when it stood at 9,871, with most of the increase happening in the last four years.
On 31 December 2018, the backlog stood at around 27,000 applications and increased by almost five times in four years.
The Downing Street press office has been approached for comment.
---
Support our Nation today
For the price of a cup of coffee a month you can help us create an independent, not-for-profit, national news service for the people of Wales, by the people of Wales.