News
Welsh MPs linked to right-wing Tory pressure group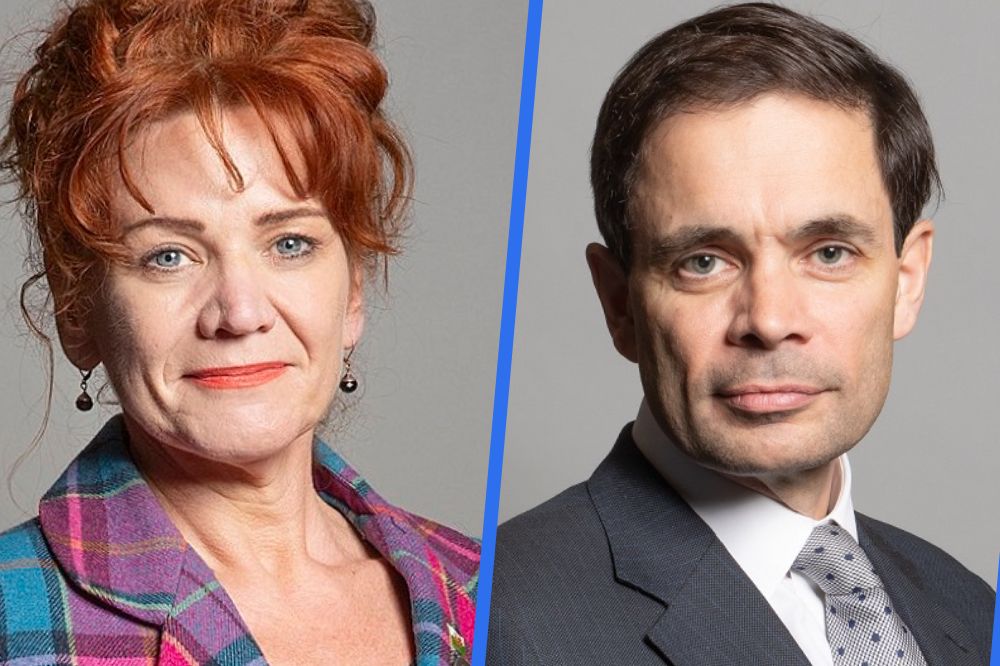 Emily Price – News Editor 
Two Welsh MPs have been linked to a right-wing Tory pressure group which has tabled a list of 12 demands to radically slash immigration in a bid to hold onto Conservative seats at the next election.
The New Conservatives was launched in May and formally announced its 12 point plan on Monday (July 3) which included calls for Rishi Sunak to meet Boris Johnson's 2019 manifesto pledge on immigration.
The pressure group is made up of 25 MPs all voted into parliament in 2017 or 2019.
Included within the ranks are Aberconwy MP Robin Millar and Wrexham MP Sarah Atherton.
Although Ms Atherton does not appear on the official list of MPs attached to the report on the New Conservatives website, the Wrexham MP is thought to be part of the group.
Her Wrexham constituency had been won by Labour in all general elections from 1935 until 2019, when Ms Atherton became the first ever woman elected to represent Wrexham – with over 45% of the vote.
The New Conservatives claim their controversial new plans will connect with working class voters in 'Red Wall' seats previously taken from Labour in 2019 and which are seen as vulnerable going into the next election.
Although the group claims it is fully supportive of the Prime Minister they are demanding the government slashes migration in order to avoid breaking the Conservative's 2019 manifesto pledge.
With net migration standing at 606,000 last year, the New Conservatives claim their plan will meet the 2019 pledge level of 226,000.
The 12 point plan includes a crackdown on visa schemes for care workers and also calls for university study visas to be reserved for only the "brightest" international students by excluding the "poorest performing universities" from eligibility criteria.
The New Conservatives have also called for the UK government to "rapidly implement" the Illegal Migration Bill which was mauled in the House of Lords on Monday.
The report says: "In 2019, we won our biggest majority in 30 years by promising a new political settlement for a post-Brexit Britain.
"We won with a manifesto that promised that there would be "fewer lower-skilled migrants and overall numbers will come down.
"And we will ensure that the British people are always in control. Voters across traditional Conservative heartland seats and new Red Wall seats alike placed their trust in us to keep our word.
"It's time for us to honour that promise."
The plan also recommends that the UK Government cap the amount of social housing that Councils can give to non-UK nationals and for the minimum language requirement to be raised.
Labour MP for Caerphilly, Wayne David said:  "The formation of this extreme right-wing group highlights two things: Firstly, it shows that today's Conservative Party is riven with factionalism and cannot produce a sensible programme of government for the UK.
"Secondly, it demonstrates that although Liz Truss and Boris Johnson are no longer government Ministers, their right-wing ideas are still in vogue with large numbers of Conservative MPs, even though those kind of policies have led to misery and financial hardship for so many people."
The sub-group has no official leader but has been organised by Penistone and Stocksbridge MP, Miriam Cates and Devizes MP and former aid to Boris Johnson, Danny Kruger.
25 MP's are said to make up the New Conservatives but only 20 have been listed on the official website.

Reform
Lee Anderson, vice chairman of the Conservative Party, had initially been due to speak at Monday's press conference but Danny Kruger, MP for Devizes, said he was too ill to attend.
Mr Kruger said the group, along with his party, were rallying against the "establishment" when it came to migration reforms.
Downing Street said the Government had no plan to remove care workers from the shortage occupation list and downplayed the prospect of blocking foreign university students from staying in the UK after graduation – another recommendation made by the New Conservatives group.
The Prime Minister's official spokesman refused to say whether Mr Sunak was frustrated by Mr Anderson's support for tougher migration rules but acknowledged there were "different views on each side".
Home Secretary Suella Braverman faced a question from Tory MP James Daly in the Commons about raising the main skilled work visa salary threshold to £38,000 per annum, a recommendation made in the New Conservative's report.
Mrs Braverman told him she recognised that "net migration is too high" and that overall numbers needed to be reduced.
She earlier told MPs: "We expect net migration to return to sustainable levels over time and immigration policy is under constant review."
---
Support our Nation today
For the price of a cup of coffee a month you can help us create an independent, not-for-profit, national news service for the people of Wales, by the people of Wales.