News
Welsh police officers take on Hollyoaks cast members in charity football match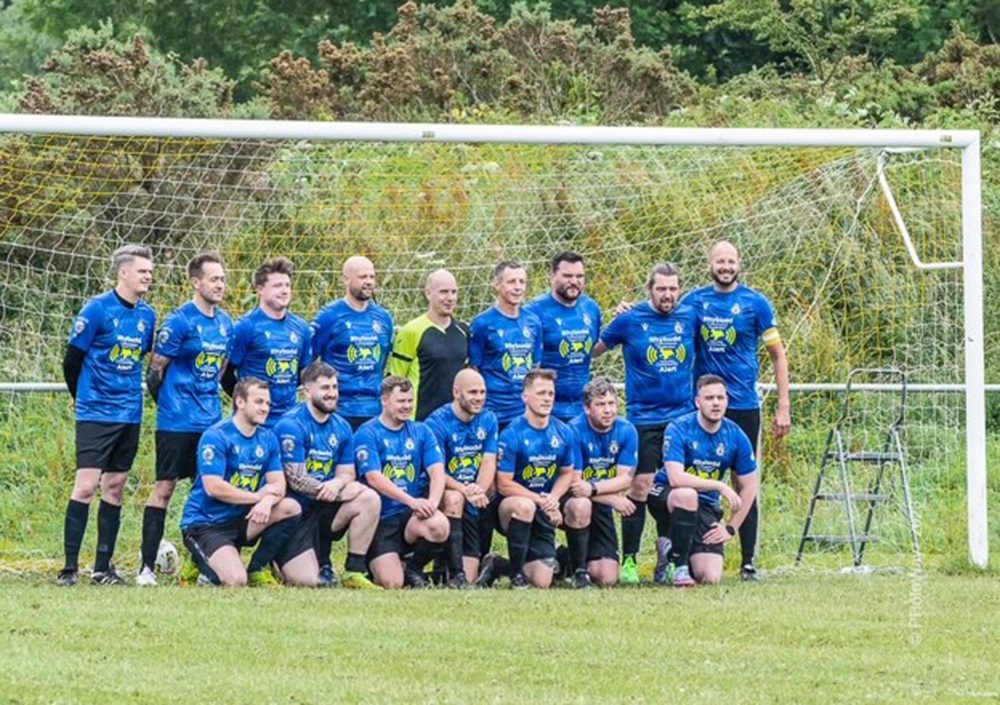 Welsh police officers are to swap their uniforms for sports gear as they take on Hollyoaks cast members in a charity football match to show a "positive side" to policing.
The game between Wrexham Police FC, which is made up of members of North Wales Police who play off-duty, and the soap stars is to kick off on Sunday.
Speaking to the PA news agency about how the event happened, Sgt Dave Smith – who is on the team – said he first reached out to Nick Pickard, who plays Tony Hutchinson in the Channel 4 show, and things developed from there.
"He's a really lovely guy and was quite forthcoming and said we'll play you," the 37-year-old who is based in Wrexham said.
"The majority of the male cast from Hollyoaks will be playing, like Jamie Lomas who plays Warren (Fox) and Owen Warner who plays Romeo Nightingale – they're all onboard and looking forward to it."

Mental wellbeing
Money raised is to go towards the Blue Light Card Foundation, which funds projects to support the mental wellbeing of blue light staff including the police, ambulance services, hospital staff and the armed services.
"The work they do looks fantastic because what we're exposed to on a daily basis can have quite a detrimental effect on our health and wellbeing, so doing a project to take your mind off things is great," Mr Smith added.
He said the reason Wrexham Police FC was set up in January 2022 was to "show that behind our uniform, we are just like anyone else".
"Sometimes the police may get a bad reputation in the press, which leads to a lot of negativity towards us, so playing as part of this team is to show a positive side to policing," he added.
"When you are on the pitch, everyone's got a place to belong, everyone's equal, there are a mix of fitness levels and we want football matches we play to bring people together."
The team has raised over £17,000 for local causes and charities since its inception.
Mr Smith said as the team come from different departments and work in different roles, they do not get the opportunity to train together, but many do their own preparation and some – none at all.
"For us, the score on Sunday is irrelevant," he added.
"Ultimately, the main thing is to raise awareness and money for a good cause to help others and make a positive difference.
"Obviously, it would be nice to win, but if we don't it's not the end of the world."
Nick Pickard added: "Wrexham Police FC are making a real difference in the community, raising money for charity and forging stronger links between the police and the public.
"We're really looking forward to the fixture and encourage everyone to come to the game and support a fantastic cause."
The 90-minute match begins at 5pm at Airbus Broughton, with around 500 expected to attend.
The fundraising page can be found here: https://www.justgiving.com/page/wrexham-police-fc-vs-hollyoaks
---
Support our Nation today
For the price of a cup of coffee a month you can help us create an independent, not-for-profit, national news service for the people of Wales, by the people of Wales.