News
Welsh Rugby Union accused of 'toxic culture' of sexism by ex-employees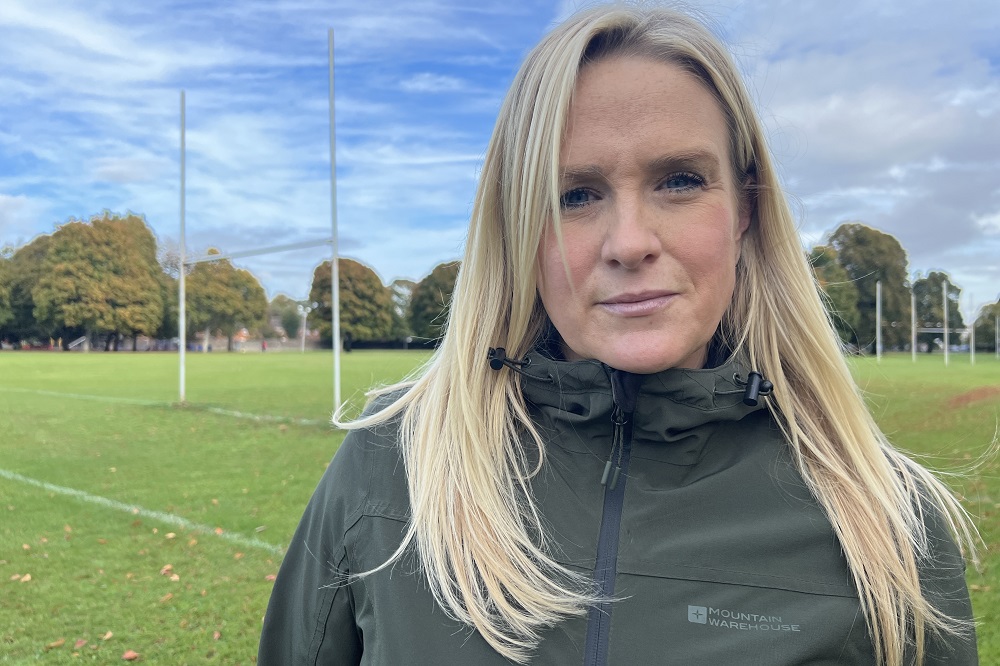 Former employees of Welsh rugby's governing body have accused the organisation of a "toxic culture" of sexism.
Two women have said they considered suicide after suffering alleged sexism and bullying within the organisation.
One woman claimed she went as far as to write a manual for her husband on what to do in the event of her death.
Another told BBC Wales Investigates about the moment she claims a male colleague told her in public he wanted to "rape" her.
The allegations will be aired in a documentary on BBC Wales on Monday from 8pm.
It comes on the same day the Welsh Rugby Union (WRU) joins other UK teams in launching this year's Six Nations tournament.
The WRU has said it takes any allegations from staff regarding behaviour, attitude and language seriously, and that such behaviour has no place in the WRU or Welsh rugby.
It also said that if any allegations are substantiated it will act swiftly.
Former Wales International turned Labour MP Tonia Antoniazzi said the claims were "on a level" with the Yorkshire cricket racism scandal.

'Everyone's laughing'
Charlotte Wathan, who was hired by the WRU to help transform its struggling women's game in 2018, described hearing a man she worked with say he wanted to "rape" her in his hotel room in front of other members of staff in the office, including a senior manager.
She said: "I remember standing in shock thinking: 'Did I just hear that?'
"And everyone's laughing, and there was a senior member of staff there.
"I left the room and I burst into tears.
"I felt sick."
The incident was eventually investigated by an independent lawyer hired by the WRU after Ms Wathan raised the matter as part of a wider grievance.
Ms Wathan gave the lawyer a list of potential witnesses to corroborate her story, but the BBC discovered a number of them were not contacted.
The man accused of making the comments was also not interviewed as part of the inquiry. He still works for the WRU.
The WRU told the BBC Ms Wathan's allegations remain unsubstantiated following a thorough independent legal investigation and that it could not comment further because her case has been settled since her interview with the BBC, in what both sides described as "an amicable agreement".
Dark place
One woman who wished to remain anonymous said while still working at the organisation she told HR that bullying and sexism had left her feeling suicidal.
She told the programme: "This wasn't about an incident here and an incident there. It was constant undermining of me or my gender by nit-picking at irrelevant stuff.
"I went as far as to start drafting a manual for my husband and what to do in the event that I died.
"It takes you to a very dark, dark place when you can genuinely look at your husband and think: 'You're young enough to meet someone else and my daughter is young enough to get another mother.'"
The woman said she was advised to submit a grievance against the manager concerned but feared the complaint would make her life harder.
Instead she left the the WRU in 2018, but said she did give the name of the manager to HR.
The WRU said the woman's case was investigated and proper procedures were followed.
It added that it was sad to hear how the individuals in the report felt, and said it would continue to work with staff to ensure they feel valued and listened to.
Other former employees also claim incidents of alleged sexism and racist comments were not dealt with appropriately by the organisation.
They also alleged homophobic comments about female players had been made by some staff.
'Complacent' 
The BBC has spoken to two people who say they witnessed a racist term being used in an online staff meeting attended by a senior manager.
Marc Roberts, a former manager in the community game, said: "I actually brought it up and said that term was unacceptable and inappropriate.
"At no stage did a senior manager stop and say: 'You cannot use that term, that's not an appropriate term.'"
Marc, who worked for the WRU for 20 years, recently left his job.
He added: "It's not a culture that likes to be challenged."
Ms Antoniazzi has called on the Welsh Government to set up an independent body to oversee Wales' sports governing bodies and hold them to account.
She also wants the Senedd to set up an inquiry into the claims, led by a scrutiny committee.
"This is on a level of what's happened in cricket. I have great, great concerns about the future of women's rugby in Wales," she said.
"Unless you are a woman and, excuse the expression, but with balls and deep pockets, how on earth do you take on somebody like the WRU and stand up to them without there being financial detriment, reputational detriment?"
The WRU said it is committed to equality, diversity and inclusion and that progression of the women's and girls' game is a key strategic aim for the organisation and will remain so in future.
In response to questions about the settlement with Ms Wathan, the WRU's boss Steve Phillips said the organisation would "never be complacent".
---
Support our Nation today
For the price of a cup of coffee a month you can help us create an independent, not-for-profit, national news service for the people of Wales, by the people of Wales.