News
Welsh Secretary calls for publication of NHS report that may reveal criminal behaviour by officials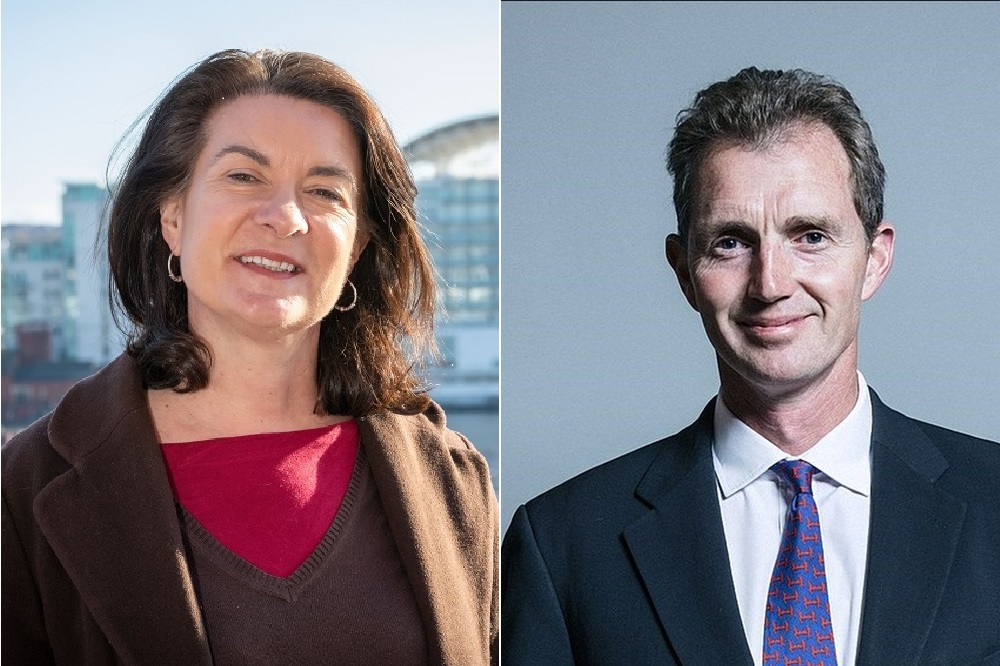 Martin Shipton
Secretary of State for Wales David Davies has called for the full publication of a report that may include evidence of criminal behaviour by officials of a health board.
Sections of a review undertaken by consultants EY into financial concerns relating to Betsi Cadwaladr University Health Board, which covers north Wales, have been published, but the full report has been withheld.
Welsh Conservatives at the Senedd have tried to get it released without success.
In response to a question from Shadow North Wales Minister Darren Millar, Health Minister Eluned Morgan said: "I was one of the few people who did have an early access to the report, and I've got to agree that it did make extremely sobering reading, which absolutely needs to be acted upon. As has been said in this Chamber on a number of occasions, this was not our report, and so I can't ask for it to be published.
"It was a report that was commissioned by the health board, and they have to determine what they're going to do. I have spoken to both the interim chief executive and the chair of the health board about the action that will be undertaken as a result of this report, and they have both reassured me that the health board is progressing the management of the issues that are raised in the EY report in line with their existing procedures and policies.
"My concern throughout has been that I don't want to do anything that will compromise or prejudice in any way the ability of the board to pursue the actions that they should and need to do."

Dismissed
Mr Millar responded: "It's been four months since that report was published [in part]. I cannot fathom why, in that period of four months, those individuals who were responsible for these actions have not been dismissed from that health board. Not only are these unprofessional practices for those who are registered as chartered accountants and with other professional bodies, but it actually goes beyond the health board itself.
"We know, for example, that documentation to obtain goods and services was falsified in order to award a contract of nearly £1.8m to a company, Lightfoot Solutions, and that company, Lightfoot Solutions, colluded in the altering of documentation in order to get that award. We know that a purchase order was drafted that shouldn't have been drafted, deliberately designed to fail in order to avoid proper scrutiny, by the head of procurement services at NHS Wales Shared Services Partnership.
"Now, I don't know whether these individuals are still in post or under investigation, but this is not just about Betsi; this is about the culture in the wider NHS.
Suspended
Baroness Morgan further responded: "My understanding is that the key individuals named in this report have been suspended, and, clearly, they have legal employment rights. The key thing for me is that we've got to follow the right process so that any system that needs to be followed is not undermined. I can assure you that, from the report, the Welsh Government was exonerated, that there wasn't any suggestion that the Welsh Government was in any way implicated in any of this. But I have asked my director general to make sure that we look at the report to see what, if any, action we need to take as a government if there are any broader implications for us as a government."
Despite Baroness Morgan's statement that it was not for the Welsh Government to make a decision on whether the report should be published in full, Welsh Government officials have made such a judgement.
A Freedom of Information request seeking publication of the full report has been rejected by the Welsh Government, which cited Section 30 of the Freedom of Information Act as the reason for refusal.
Section 30 covers "information held by a public authority is exempt information if it has at any time been held by the authority for the purposes of (a) any investigation which the public authority has a duty to conduct with a view to it being ascertained (i)whether a person should be charged with an offence, or (ii)whether a person charged with an offence is guilty of it; (b) any investigation which is conducted by the authority and in the circumstances may lead to a decision by the authority to institute criminal proceedings which the authority has power to conduct; or (c) any criminal proceedings which the authority has power to conduct."
Secretary of State David Davies said: "People in Wales are seriously concerned by a recent report that discovered mismanagement in the Betsi Cadwaladr University Health Board. So far, the Labour-run Welsh Government has refused our calls to publish the report. They need to publish it in full today."
Dyfed Edwards, Chair of Betsi Cadwaladr University Health Board, said: "We are seeking legal advice regarding our ability to share the report and wish to do all that is possible to cooperate with interested parties in a spirit of openness. In dealing with such sensitive issues, it is important that we strike an appropriate balance between transparency and the duty of care we have to our staff."
---
Support our Nation today
For the price of a cup of coffee a month you can help us create an independent, not-for-profit, national news service for the people of Wales, by the people of Wales.