News
Welsh Tory leader hits out at anti-monarchy billboard campaign
//= do_shortcode('[in-content-square]')?>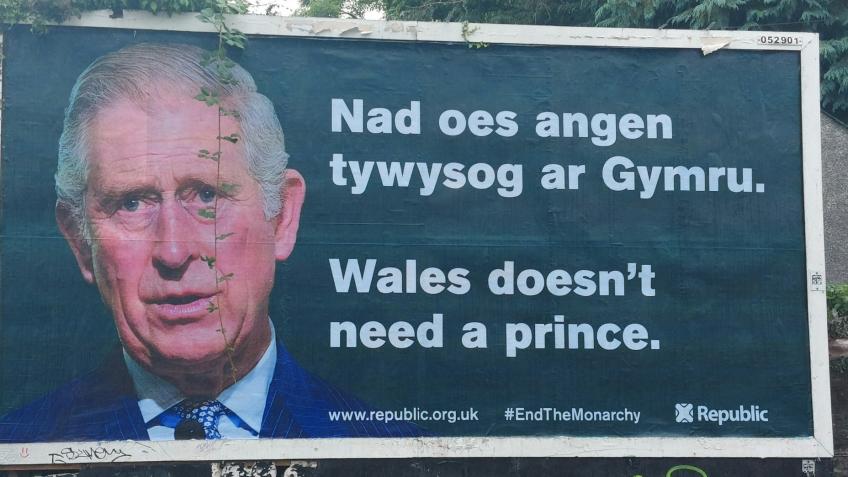 The leader of the Tories in the Senedd has hit out at an anti-monarchy billboard campaign in Wales.
Andrew RT Davies criticised the posters by the Republic group, which have been spotted in Aberdare, Cardiff and Swansea.
The billboards feature a picture of Prince Charles, who was given the title of the Prince of Wales by his mother Queen Elizabeth, and the slogan "Wales doesn't need a prince". The slogan, written in bold white letters on a green background, is also in grammatically incorrect Welsh.
The group, which wants to end the monarchy, argues that a hereditary public office such as the Royal Family "goes against every democratic principle".
Welsh Conservative leader Andrew RT Davies told MailOnline: "As the Western Mail/Beaufort Research poll showed earlier this year, 70 per cent of people in Wales want to see Prince William made the Prince of Wales when the current Prince of Wales becomes King.
"The Royal Family are extremely popular in Wales, and that is because their presence provides guaranteed stability in the UK and they are fantastic ambassadors for this country.
"The campaign behind these billboards were is simply not reflective of Welsh public opinion."

'Fringe' 
He added: "This is a fringe movement, totally divorced from the people's priorities and opinion."
Former Welsh Government minister Alun Davies told Andrew RT Davies on Twitter: "What a snowflake. You can't spend half your life grizzling about a "cancel culture" and then complain when you see things you don't like."