News
Welsh university bosses say Brexit will lead to massive job losses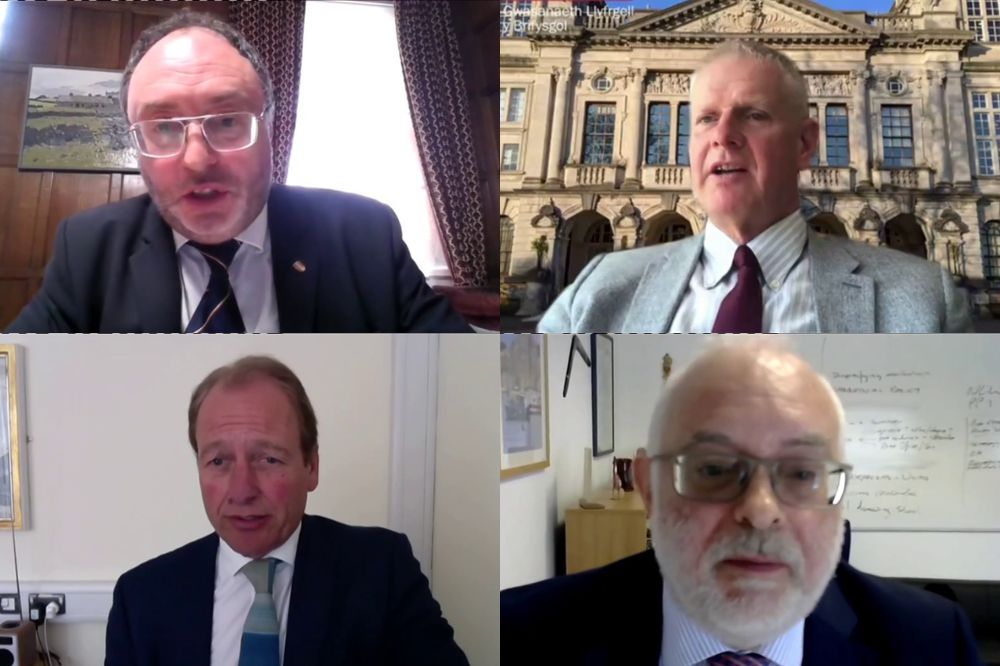 Siân Williams
Welsh university bosses have warned they face massive job losses and a brain drain of academic talent because the UK Government has reneged on its promise to fully replace European Union (EU) funding.
In this morning's (24 May) Welsh Select Affairs Committee MPs also heard that the local economy in university towns and cities across Wales will also suffer as a result of broken UK Government promises and because EU money is now coming to an end.
The Vice-Chancellors of the universities of Swansea, Bangor and Cardiff, and the Pro Vice-Chancellor of Aberystwyth, voiced grave concerns around the lack of funding following the UK's exit from the EU.
Ceredigion MP Ben Lake said the Secretary of State for Wales David TC Davies MP had told the committee back in November that the UK Shared Prosperity Fund should not be considered a direct replacement for EU funds.
Mr Lake asked: "Did you share the expectation of the Welsh Government that the shared prosperity fund would replace EU funds?"
Professor Colin Riordan, President and Vice-Chancellor of Cardiff University, said it took a long time for the UK Government to give details of how the new system for funding would work: "When it was originally announced we were assured that this would be the replacement for structural funds and we now discover, to our horror, that it's not."
Prof Riordan said they have applied for the new funding: "I would expect it to be 10% perhaps of what we previously got (from the EU) if we're lucky."
Professor Paul Boyle, Vice-Chancellor, University of Swansea said they expect get around a third of the funding they used to get from the EU. On top of that, he said: "Let's not forget that the UK Government set universities a target to increase our international recruitment of students, which we did meet.
"We are very aware that in some parts of the government there is concern about migration into the UK. In some countries they wouldn't be classified as migrants, and frankly we couldn't exist without the income that comes from international students."
Economy
University-led projects supported by the European Structural and Investment Funds (ESIF) scheme were set up to deliver growth in areas of the UK that most needed this support.
Prof Riordan of Cardiff University explained: "The major issue for us and it's probably a bigger issue for Wales than the rest of the UK is structural funds, a major source of funding for Welsh universities.
"It's having a really significant effect and it means that a whole range of projects in the innovation area, including cooperation with other European countries is now running out. We think the impact of that over time is going to be quite
significant on the Welsh economy."
Welsh Conservative Virginia Crosbie MP for Ynys Môn wanted to know why Welsh universities were so dependent on European Union funds.
One of the reasons, explained Prof Riordan, was because Wales is one of the most deprived regions in Europe and therefore had access to more funding when we were in the European Union.

Job losses
Chair Stephen Crabb MP for Preseli Pembrokeshire said written evidence from the higher education sector in Wales suggest around 1,000 job losses or one in every seven university job Wales wide.
"Over time that would be the case," confirmed Prof Riordan, "but there will be far more people than that employed across the universities, but in the research field it will be a significant proportion."
Prof Boyle of Swansea added that they are now in a situation where many of the research projects, after years of building the development work, "will just drop off the edge of a cliff."
Professor Colin McInnes, Pro Vice-Chancellor of Research, Knowledge Exchange and Innovation, University of Aberystwyth said European funding is considered a gold standard in academia.
"Top researchers are attracted by how universities can draw down European funding. We're beginning to see here in Aberystwyth that we are just not as attractive to researchers."
The long-term ramifications he added, "is not just the immediate loss of talent but the ability to attract talent in the future."
Research
Professor Edmund Burke, Vice-Chancellor of Bangor, explained that the nuclear futures institute there is now the second largest nuclear research group in the UK and "key to net zero."
Another, he explained: "The SEACAMS project (at the Centre for Applied Marine Sciences) with a value of £26 million has such an important impact on ecology and carbon reduction. I want to stress how important these are. In terms of the impact on our research base we have a loss of £10 million a year – that's what we need to replace."
Bangor university now has 95 full time equivalent researchers who are now looking to relocate to different areas of the world said Prof Burke. With inflation running a 10%, fixed university fees, "is unsustainable in the future – it's a UK wide issue and it can't continue without something giving at some point."
---
Support our Nation today
For the price of a cup of coffee a month you can help us create an independent, not-for-profit, national news service for the people of Wales, by the people of Wales.