News
Welsh university welcomes refugees with inclusive language education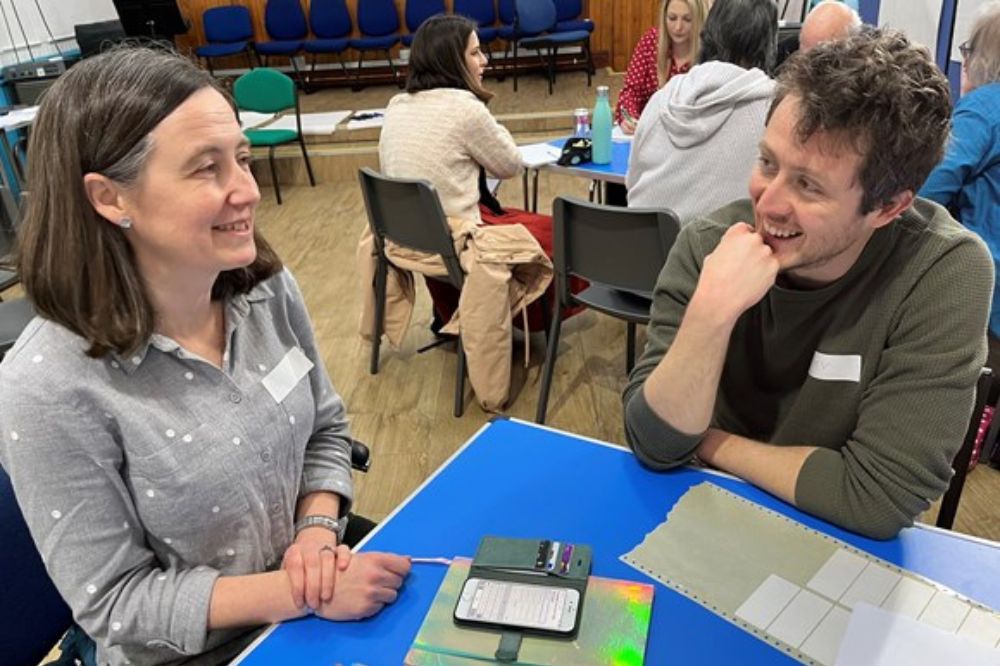 Academics at the University of South Wales (USW) have delivered a new course for teachers to help provide inclusive, welcoming English language lessons to refugees and forced migrants.
Dr Mike Chick, USW's Refugee Champion, and Barrie Llewellyn, lecturer in Creative Writing, ran the nine-week pilot project for teachers in ESOL (English for Speakers of Other Languages), both at Adult Learning Wales and at Cardiff-based charity Oasis.
The project was connected to Dr Chick's work with the Learning and Work Institute, having completed a review of the Welsh Government's ESOL policy for Wales.
"One of the key points from the review was for people who teach refugees and forced migrants, to be informed and be aware of how gaining language skills is so important to that sense of belonging and feeling of inclusion in their new communities," said Dr Chick.
"Very often, language teachers are some of the very few people that refugees and forced migrants can go to within their community, to ask questions about issues such as housing, finding a job, dealing with the Universal Credit system – even DBS checks to enable them to work in schools and so on.
"Therefore, we need to move away from teaching language exclusively, and encourage ESOL teachers to approach their delivery in a different way to how a French, Spanish or German teacher might.
"Teachers can only work within the parameters they are given, so if they use all their available time to prepare students for tests and exams, there's very little space to deal with the real-life, daily concerns that are meaningful and important to their students."

Creative ways
The project included approaches such as participatory pedagogy, which equips teachers with the tools to teach language around issues that learners suggest and would like to focus on, rather than following a course book or preparing for an exam.
It also covered creative ways of using language through various activities, such as day trips, conversation cafes and community events, bringing refugees and forced migrants together with people from the communities in which they have resettled.
Dr Chick added: "Our aim is to create spaces to give teachers the confidence to teach language education that includes fostering a sense of belonging and inclusion. It's about using language in everyday situations – allowing refugees and forced migrants to talk to their child's teacher about how they are doing in school, speaking to their GP; all sorts of essential conversations."
Following the pilot project, Dr Chick and Barrie Llewellyn hope to roll out the course digitally to reach a wider group of ESOL teachers.
The data gathered from the pilot will also be used by the Welsh Government to inform its work on developing a citizen's curriculum for Wales, covering areas such as healthcare, numeracy and digital education for adults who want to return to learning.
Dr Chick said: "At USW, we share in the Welsh Government's vision to ensure that everyone living in Wales has equal access to the services they need to help them contribute to our vibrant and modern country.
"ESOL provision is an important part of Wales's long-term aim of becoming a Nation of Sanctuary, and so the more we can encourage people to come together and learn about each other's cultures, the more harmonious our society will be."
---
Support our Nation today
For the price of a cup of coffee a month you can help us create an independent, not-for-profit, national news service for the people of Wales, by the people of Wales.