News
Welshman who was wrongly accused of murder says he's been victimised again in court 'staring' row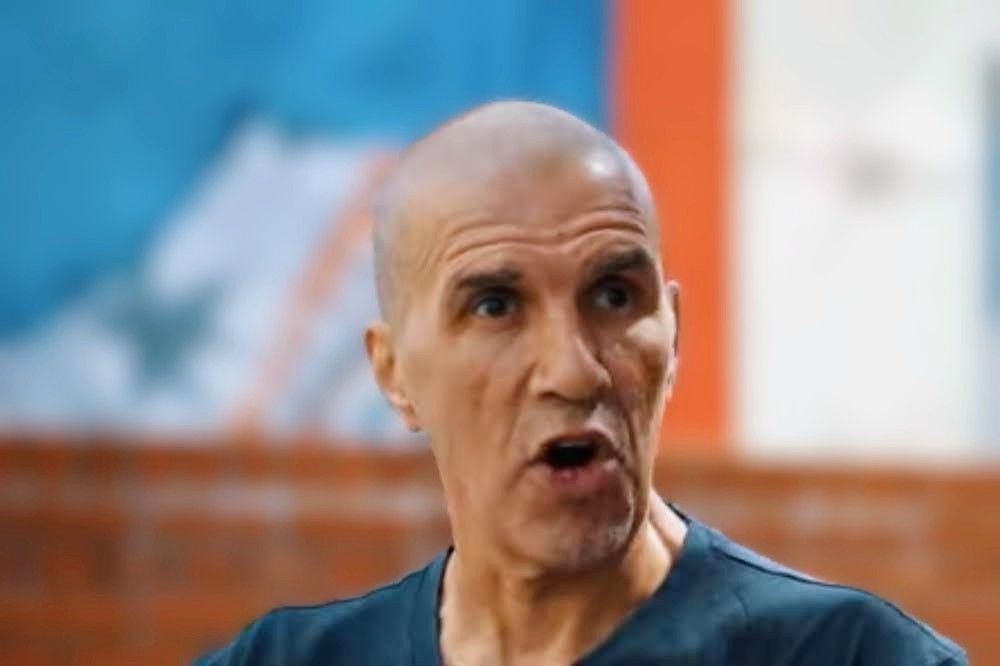 Martin Shipton
A man who was wrongly accused in one of Wales' most notorious miscarriage of justice cases says he has been put under immense stress after a judge discontinued a trial he attended because a number of jurors claimed he had intimidated them by staring at them in court.
John Actie was one of five young black men from Cardiff charged with murdering sex worker Lynette White, 20, in the city's Butetown district on Valentine Day in 1988.
Mr Actie, now 62, spent two years on remand in prison before being acquitted of the murder together with his cousin Ronnie Actie. The other three defendants – Yusef Abdullahi, Stephen Miller and Tony Paris – were found guilty and sentenced to life imprisonment.
Subsequently the three had their convictions quashed after the Court of Appeal heard how police officers had put intolerable pressure on them, extracting a false confession from Mr Miller. There had been no forensic evidence linking them to the crime scene.
More than a decade later, following advances in DNA technology, the real killer of Lynette White, Jeffrey Gafoor, admitted the murder and is himself now serving a life sentence.

Mental health problems
All five of the wrongly accused suffered physical and mental health problems as a result of their experience, three of them dying prematurely. Only Mr Miller and Mr Actie are still alive.
In a TV documentary broadcast in 2021, Mr Actie spoke about how being wrongly accused had changed his life, as well as the lives of his co-accused, forever.
"My life hasn't been normal for 30-odd years," he told the programme makers. "It's never going to be the same now even after all these years and the dust has settled. I was wronged, [the detectives] got away with it – I'm always going to be angry.
"The first couple of nights in jail I thought my cell door would open and they'd say: 'There's been a mistake John.' But [the detectives] were at home – I don't know how they could sleep at night.
"You just couldn't move on because this was always hanging over you, you know, up until they arrested the corrupt policemen, who were treated with kid gloves, taken to a police station and kept down there for an hour, you know, not in the cells – treated nice. We were just put in jail. Yes the real policemen caught Gafoor but we've never had justice.
"I've been stabbed in the face and had to have 87 stitches. I've been stabbed in my head. And it wasn't nice at all seeing the guys in prison. I went to see them at Wormwood Scrubs and Winson Green. It was heart wrenching to see them, horrible."
Distress
Now, says Mr Actie, he has been caused further distress after jurors in a trial at Cardiff Crown Court are said to have complained that they felt intimidated by him as he watched a case from the public gallery.
The judge made a number of comments accusing Mr Actie of interfering in the case, and the defence counsel made an application for the trial to be halted on the grounds that the judge's comments could prejudice the jury against his client. The judge said he had no alternative other than to accede to the request and halt the trial. Ir will now be started from scratch with a different jury next year.
The defendant in the case, who cannot be identified for legal reasons, said: "This is the second time the trial has been halted. The first time the jury was discharged in the second week of the trial after one of the jurors made some racist comments that suggested they could be prejudiced and unable to carry out their duties fairly.
"It happened again for a second time after John was accused of intimidating the jury. He did nothing of the kind and was only in the courtroom briefly to support my mother, who he had met in the street. Again, the case was collapsed in the second week."
Mr Actie said: "This incident brought back the worst memories I have of being wrongly accused of murder. It made me so stressed that I had to go and see my doctor. I'm a family friend of the accused and his mother and went with her to the court to show support after bumping into her in the street.
"I know how serious it is to intimidate jury members. It's something I would never do. It seems I'm accused of intimidating them by staring at them. I didn't do anything of the kind. I haven't been arrested because they know I haven't done anything. I've contacted my MP, Stephen Doughty, and my MS, Vaughan Gething, and have asked them to look at this. So far as I'm concerned, what happened is totally out of order.
"After all these years I am still being accused of doing something I didn't do. It's sickening."
A spokeswoman from the judicial press office said: "Judges are never able to comment on their cases so this isn't something which we would be able to provide a comment on."
---
Support our Nation today
For the price of a cup of coffee a month you can help us create an independent, not-for-profit, national news service for the people of Wales, by the people of Wales.