News
'We're not racist nimbys' say opponents of Llanelli asylum plan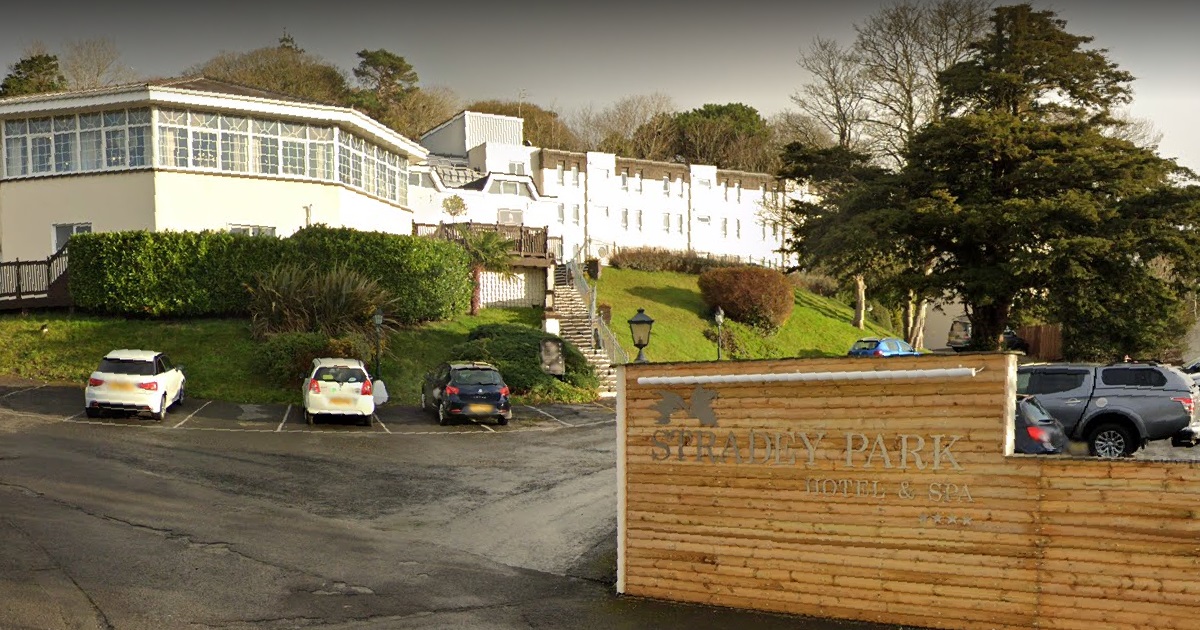 Martin Shipton
Campaigners who oppose a plan to house asylum seekers in a Llanelli hotel have denied that they are a group of "racist nimbys".
The Home Office wants to house 207 migrants in the town's four-star Stradey Park Hotel, but in an emergency opponents believe the numbers could rise to 300.
Nearly 400 people attended a public meeting last week and a group called the Furnace Action Committee – named after the village on the outskirts of Llanelli where the hotel is situated – has since been established to campaign against the plan.
At the weekend demonstrations took place outside the hotel, one involving members of the far-right Voice of Wales group which opposes the plan, and the other composed of people who wanted to convey the message that the asylum seekers would be welcome in Llanelli.

Racism
Since opposition to the proposal became clear, some social media posts have suggested that it has been motivated by racism.
Sam Parry, a PhD student at Cardiff University, tweeted in response to an S4C news clip featuring an opponent of the plan:" Great proof that Welsh speakers are also capable of being gormless reactionaries and a truly tolerant nation has to be fought for and will not just come into being because we are somehow inherently better than the English."
"I've got exactly zero time for this point of view. Time for Wales to decide whether being a 'Nation of Sanctuary' is just hot air."
And responding to comments made by Llanelli Labour MP Dame Nia Griffith opposing the use of Stradey Park Hotel to house migrants, Mr Parry tweeted: "NATO Nia … obviously used this opportunity to punch down on asylum seekers. No surprise, but doesn't stop it from being abhorrent."
In 2019 the Welsh Government published a plan on how it intended to assist asylum seekers settle in Wales. While immigration policy is not devolved, the Welsh Government committed to do all it could to make asylum seekers and refugees welcome and declared the intention to turn Wales into a Nation of Sanctuary.
Burden
Asked whether the Furnace Action Committee was composed of racists and nimbys, its spokesman Robert Lloyd said: "Far from it. We have a broad range of people including professionals and local residents who represent the community as a whole. Apart from the shocking lack of consultation, we don't think it's the right place to house so many asylum seekers together. It would place an intolerable extra burden on local public services and could double the size of Furnace.
'We aren't against asylum seekers coming to Carmarthenshire and support the county council's dispersal programme that has been very successful. We think the asylum seekers themselves would be better off.
"We are also concerned about the staff at Stradey Park Hotel, many of whose jobs will be at risk if this plan goes ahead."
We asked the Welsh Government what impact the Stradey Park row would have on its Nation of Sanctuary policy. A spokesman responded: "We support the ambition of widening asylum dispersal in Wales but plans must be progressed with key local partners and with careful consideration of community cohesion and effective integration.
"We expect the Home Office to work with us and local government to seek a constructive way forward. It is critical the Home Office provides full clarity to ensure plans are viable.
"Our Nation of Sanctuary vision sets out how we want to play a full part in UK asylum and resettlement schemes and provide the best possible support to those who arrive."
Tensions
The spokesman said the Welsh Government did not comment on the locations where asylum seekers were housed "as this can put them at risk and exacerbate community tensions".
Llanelli Labour MS Lee Waters posted a message on his Facebook page which said: "The Conservative Government have confirmed that they plan to use the Stradey Park Hotel in Llanelli from July 3 for up to 207 people who are awaiting judgement for their legal claim of sanctuary.
"The Home Office has said the hotel will house family groups across 77 rooms.
"This decision has been made by a sole Tory Minister in Westminster – totally ignoring local concern and without the agreement of the Welsh Government, the local council, the health board or the police.
"This is happening because the UK Government have broken every promise they have made in repeated elections to bring immigration and asylum 'under control'
"Instead they are managing a chaotic process which is neither fair on the community or the people seeking sanctuary.
"We have shown in the way we have welcomed people from war-torn Syria, Afghanistan and Ukraine that we are a compassionate community.
"The awful way the UK Government is handling this is allowing extremist racist groups to seize on legitimate local concerns to whip up a hostile climate.
"I fully support the council in their efforts to explore the legal position to stop this bad decision, and the efforts of our MP, Nia Griffith, to oppose this in Parliament.
"It is important that we distinguish between our anger at the way the Tory Home Office is handling this, and our attitude to the people who may be coming here.
"I've seen some awful comments about a 'threat' they pose and some racially fuelled rhetoric about outsiders 'descending', 'roaming the streets' and praying on people. Extremist groups from outside the area are active in Llanelli trying to recruit people to their cause.
"Let us show that we are a kind and welcoming town, and reserve our anger for where it belongs – the UK Tory Government."
---
Support our Nation today
For the price of a cup of coffee a month you can help us create an independent, not-for-profit, national news service for the people of Wales, by the people of Wales.