News
Westminster reject bid to look at impact of Policing Bill on Wales
//= do_shortcode('[in-content-square]')?>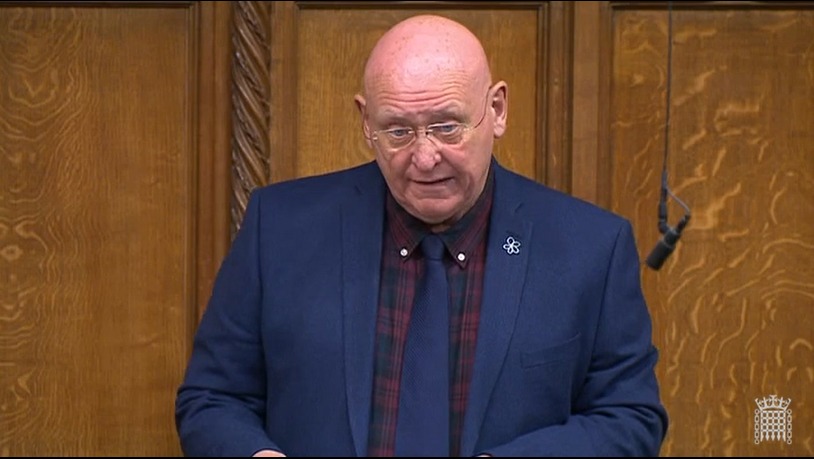 Westminster has rejected a bit to look at the impact of the Policing Bill on Wales.
The Plaid Cymru amendment, which would have forced the UK Government to assess its effect on devolved policy, was defeated by the Conservatives in the House of Commons.
In response to the defeat Plaid MP Hywel Williams said that the case for the devolution of powers over justice is "stronger than ever".
The Police, Crime, Sentencing and Courts Bill – which Plaid Cymru has opposed – will have a "profound policy and cost implications for devolved services in Wales", according to Williams.
The Arfon MP cited the example of the Bill's aim to increase the number of people in prison by introducing longer sentences.
Despite justice being reserved to Westminster, policies such as prisoners' education, mental health services and measures to tackle substance abuse, are the responsibility of the devolved government in Cardiff.
The Welsh Government's framework to reduce the number of offenders entering the criminal justice system by using the devolved policies will inevitably be undermined by the Policing Bill, according to Plaid.
Speaking in the House of Commons, Mr Williams said: "The Justice system in Wales is just that – it is a system. Changes to currently reserved England and Wales matters could have profound policy and cost implications for devolved services in Wales.
"For example, the Senedd's powers in respect of substance misuse, mental health, education, social services and more.
"The Government of Wales Act 2006 requires that all new Welsh legislation includes an assessment of any impact on the reserved justice system.
"There is no reciprocal requirement. There is however a growing divergence between Ministry of Justice and Welsh Government policies. The current arrangements are neither adequate nor sustainable.

'Imprisoned' 
Closing his speech Williams added: "Wales has the highest rate of imprisonment in Western Europe. Black people are six times more likely to be imprisoned than their white counterparts.
"Nearly half of Welsh children who are imprisoned are detained in England, far from their homes. There is a chronic lack of community provision for women. Apparently, this is 'serving the people of Wales well'.
"Lord Thomas' Commission on Justice in Wales concluded that 'Justice should be determined and delivered in Wales so that it aligns with its distinct and developing social, health and education policy and services and the growing body of Welsh law'.
"As in Scotland and Northern Ireland, the sensible solution is to devolve justice. In the meantime, we need to know the effects in Wales of changes to the law of England and Wales through proper justice impact assessments."
Speaking after the session, the Arfon MP said: "The Tories' reluctance to address the impact of their own policies on the people of Wales is disappointing but not surprising given this Government's recent attacks on devolution.
"Tonight's vote has made the case for fully devolving powers over justice stronger than ever. It is only then that we can build a truly rehabilitative justice system that puts compassion at its heart."