News
When Israel's greatest military hero explained the hatred of Palestinians for Israel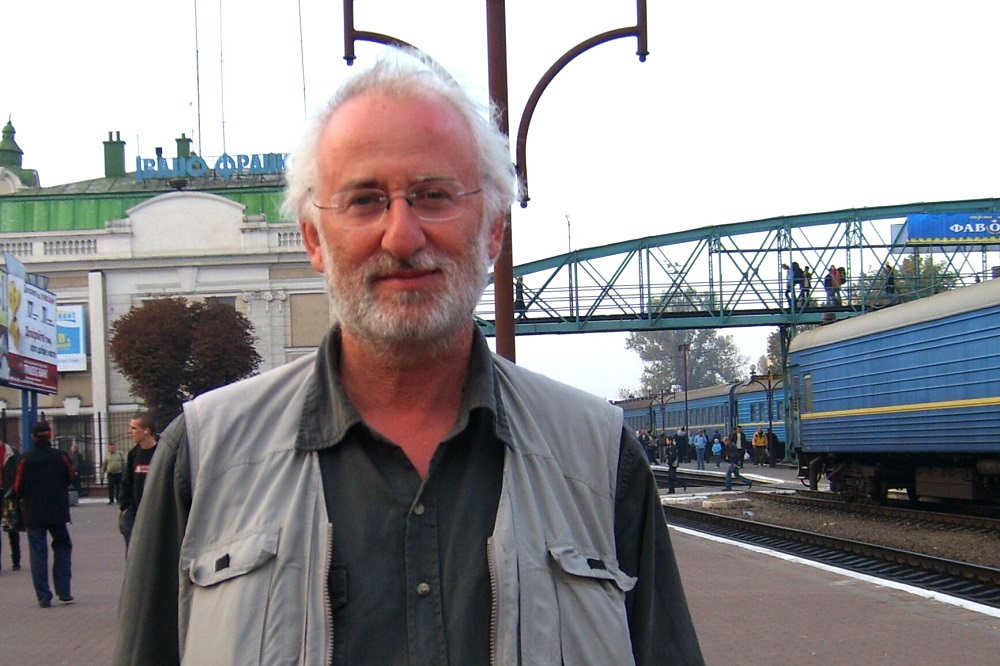 Martin Shipton
A podcast made by a Jewish Welsh journalist who had nearly 50 members of his family murdered in the Holocaust has told how Israel's most famous military hero predicted the possibility of the kind of massacre that occurred in Israel on October 7.
Mike Joseph, who was born in Cardiff and lives in Pembrokeshire, has produced a series of recordings that see the Holocaust and the Nakba – which saw more than 700,000 Palestinians driven out of their homes as the state of Israel was created – as linked tragedies.
In the final episode of the first series of Keys: A Troubled Inheritance, Joseph includes a funeral speech made by Moshe Dayan, who was Israel's Defence Minister in 1967, at the time of the Six Day War which saw Israel seize the parts of Palestine it did not already control – the West Bank and Gaza – as well as parts of Egypt and Syria.
In 1956, at a time when Britain, France and Israel tried to seize the Suez Canal from Egypt, Dayan was commander in chief of Israel's armed forces. He gave a speech at the funeral of Ro'i Rothberg, a guard at the Nahal Oz kibbutz who had been killed and mutilated by Palestinians raiding from Gaza.
Dayan told the mourners: "Why should we complain at their fierce hatred of us? For eight years they have been dwelling in refugee camps in Gaza – and before their very eyes we are turning the land and the villages where they and their forefathers dwelt into our home.
"It is not from the Arabs in Gaza, but among ourselves that we should seek Ro'i Rothberg's blood. How could we have failed to look our fate in the eye, to see the destiny of our generation in all its brutality?
"Have we forgotten that this group of young people living in Nahal Oz [kibbutz] bear on their shoulders the heavy gates of Gaza – gates beyond which are crowded hundreds of thousands of eyes and hands praying for our weakness so as to tear us to pieces? Have we forgotten this?"

Inevitable
Joseph says in his narration: "Dayan challenges the mourners to understand that Palestinian hatred is both inevitable and justified, because of what Israel has done to them – taking their land and enjoying it in their plain sight."
Dayan continued: "We know that in order for their hope of annihilating us to die away, it is incumbent on us, morning and night, to be armed and ready. We are the generation of settlement. Without the steel helmet and the cannon's mouth, we cannot plant a tree or build a house. There will be no life for our children if we do not build shelters. And without barbed wire, fences and machine guns, we cannot pave roads nor drill for water."
Joseph says: "Dayan spells out the chilling message: for there to be justice for Israel, there must be injustice for Palestine. But how can justice be founded on injustice? Here is Dayan's answer."
Dayan said: "Millions of Jews who were exterminated because they had no country are watching us from the ashes of Israeli history and exhorting us to settle and to build up our land for our people. But beyond the furrows of the border surges a sea of hatred and dreams of vengeance, awaiting the day when the calm dulls our alertness."
Joseph says: "The military, political and legal suppression of a defeated native people, unacceptable in Western liberal democracies and illegal in international law, is not just excused, but authorised for the inheritors of the Holocaust. That is Dayan's message, delivered in 1956, decades before today's right wing Israeli regime had discovered how to exploit Western guilt for abandoning Europe's Jews to the Holocaust in order to defend their rule."
Dayan continued: "This is the decree of our generation. This is our only choice: to be ready and armed, strong and hardy. For if the sword slips from our fists, our lives will be cut short."
Joseph says: "Sixty-seven years after Moshe Dayan defined the doctrine of Israeli armed strength to crush Palestinian hopes, Nahal Oz was overrun by militants from Gaza. By 9.30 on October 7 2023, the kibbutz was under Hamas control."
Guards and residents were killed and hostages were taken aged from eight to 84. Altogether on that day in southern Israel, more than 1,400 Israelis were slaughtered, leading to the invasion of Gaza that is currently underway in which more than 10,000 Palestinians have been killed so far.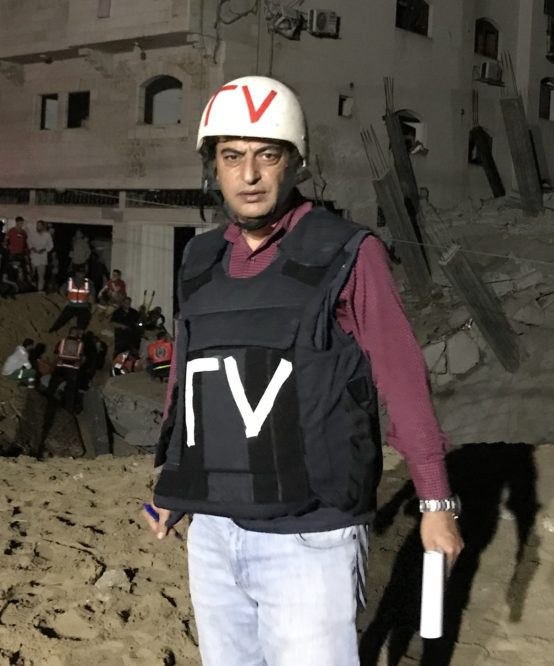 Earlier this week Joseph finally heard from Sami Abu Salem, a Gaza journalist who has worked with him on his project and who had not been able to communicate with him for 19 days.
In a recorded report, Abu Salem said: "Bombing is part of our daily life. We hear it and continue our work and whatever we are doing. I never imagined that bombing would be part of daily life. It is very intensive. Last night there was a bombing not far from us – several hundred metres away. About 40 people were killed and there are at least 10 people trapped under rubble.
"They bombed a refugee camp. I visited the area this morning because I could not move at midnight there – it is very risky and they may repeat the same target. I have seen people using primitive tools to evacuate the casualties.
"Now I'm in the hospital. People are preparing bodies for a funeral. [In some cases] there are no people to bury their relatives because whole families are being killed. We used to say in the past which house was bombed, which person was bombed. Now we say which quarter was bombed, which block was bombed. Each air strike does not destroy one house, it destroys dozens of houses or more. That's why there are lots of dead people, [killed] while they are sleeping.
"I'm from Jabalia [in north east Gaza] and I fled. I didn't escape because of bombing – I escaped because of a shortage of water and food. Now I am in the middle areas of the Gaza Strip, moving from place to place, looking for safety. But it seems everywhere is the same.
"The Israelis told people to move from north to south because it is safe but both of them are not safe. There's bloodshed everywhere, north and south. And people in the north trying to go to the south cannot because the Israeli tanks are stationed at the main road. Some of them are sneaking by, walking between the trees and managing to survive. But why are they escaping from the north now? They are escaping because of a shortage of water and food, not because of bombing."
Mike Joseph said that on October 13 2023, more than three weeks before Abu Salem's report, the International Committee of the Red Cross issued a statement which read: "The instructions issued by the Israeli authorities for the population of Gaza City to immediately leave their homes, coupled with the complete siege explicitly denying them food, water and electricity are not compatible with international humanitarian law."
Mike Joseph's podcast series can be accessed here………
---
Support our Nation today
For the price of a cup of coffee a month you can help us create an independent, not-for-profit, national news service for the people of Wales, by the people of Wales.