News
'Whose side are you on?': Conservatives 'want to celebrate cuts to Wales' says Economy Minister
//= do_shortcode('[in-content-square]')?>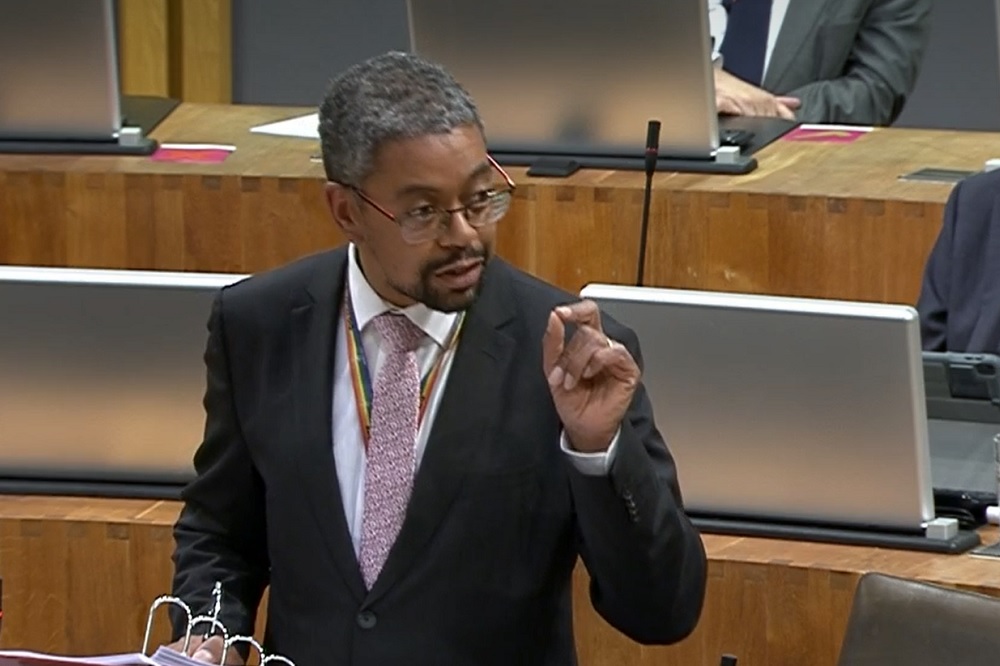 The Economy Minister Vaughan Gething has accused the Welsh Conservatives of wanting to "celebrate cuts to Wales".
Yesterday, the Welsh Government accused the UK Government of "levelling down" Wales as it was revealed that the country would get £329m less this year than it would have received from the EU if it was still a member.
Wales will receive £46m this year. Had Wales and the UK remained in the EU, we'd have received £375m.
Speaking in the Senedd, Conservative MS Laura Anne Jones however asked the Economy Minister to "join me in recognising the good work of the UK Government in its extremely generous budget and investing in Wales once again".
Vaughan Gething replied that calling Wales' funding settlement a "generous" was "absolutely extraordinary" and "factually simply wrong".
"What we have seen are cuts to Wales from the levelling-up funding," he said. "It's undeniably the case. The money is being cut, but the Conservatives here want to celebrate that.
"That is just extraordinary, and more than that, the reality is that the recent budget does not replace the money taken away during austerity. In real terms, we will do not much more than flatline on revenue, but in capital terms, we've seen a real-terms cut over the last period in the spending review.
"That is what Laura Jones and the Conservatives want to celebrate. It is appalling, and I really do say to Conservatives in this place: whose side are you on?
"Are you on the side of the people of Wales who are having money cut from them, from the businesses that won't have the support they would otherwise have? Are you on the side of those people who need training, the skills, the apprenticeships, the money that previously supported them?
"Are you on the side of innovation and research, which have been cut because of the way that the UK Government have refused to engage with us and the cuts to the funding that would be otherwise available?
"At this point in time, you're on entirely the wrong side. Do your job and stand up for Wales."
Extraordinary that the Welsh Tories are celebrating a budget that leaves Wales with less money and less say over how it's spent. pic.twitter.com/nvQdBdNlz3

— Vaughan Gething (@vaughangething) November 4, 2021
The Welsh Conservatives however said that the £46 million was another example of the UK Government's commitment to levelling up Wales.
Welsh Conservative Shadow Minister for Culture and Tourism, Tom Giffard MS, said that the "fantastic new fund just goes to show how committed the UK Conservative Government is to helping people in Wales".
"As we start working to help our economy bounce back from the pandemic, it is vital that we boost people's skills to help them into employment and support local businesses," he said.
"This fund builds on the success of Chancellor Rishi Sunak's budget last week when he announced an investment of more than £121 million directly into communities in Wales and an extra £2.5 billion a year for the Welsh Government budget."