News
Why, why, why did rugby chiefs ban Delilah?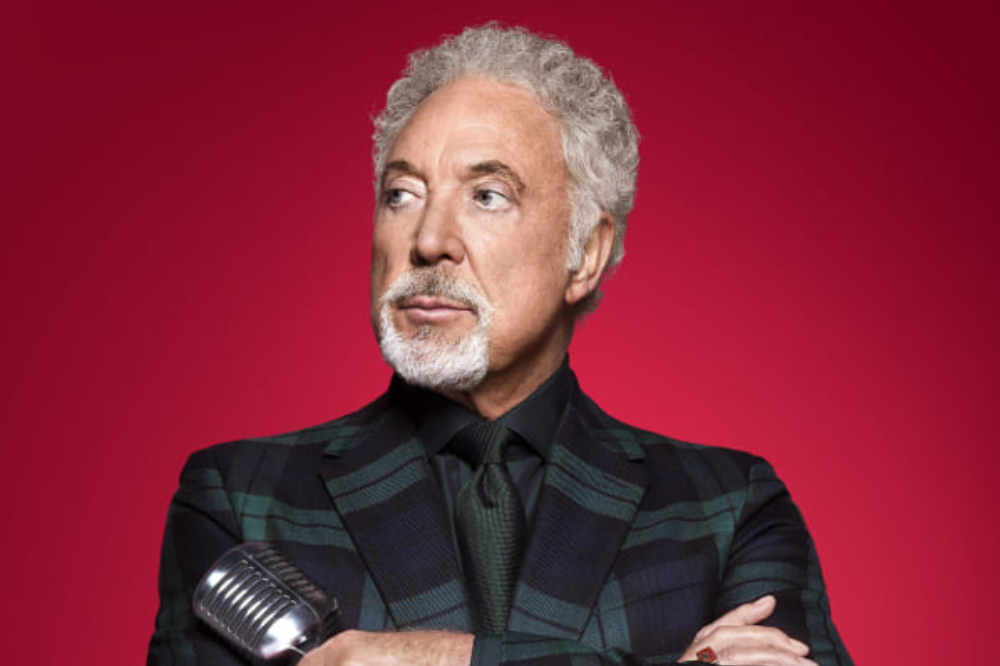 Amid a week of controversy surrounding discrimination and misogyny accusations, the Welsh Rugby Union announced on Wednesday that fan favourite song "Delilah" would be banned from matches.
The WRU are currently in a storm of allegations following a BBC Wales Investigates programme which aired accusations of a "toxic culture" and saw Steve Phillips resign from his role as Chief Executive.
Plans have since been announced to modernise the profile of the WRU's board with a woman to be hired for at least one of its new chief executive and independent chair roles.
But why is a song long thought of as the unofficial anthem for Welsh Rugby considered to be so controversial?
The 1968 Tom Jones hit has been a staple at rugby matches from as early as the 1970's along with the Green, Green Grass of Home as a pre-match warm up of sorts for the voices of chanting fans.
The song itself won writers Les Reed and Barry Mason the 1968 Ivor Novello award for Best Song Musically and Lyrically.
But the lyrics hold a dark tale of a jealous and possessive husband who discovers his wife making love to another man. When he confronts her, she laughs in his face so the stabs her to death before pleading with her dead body for forgiveness.
The lyrics read:
"At break of day when that man drove away, I was waiting
I crossed the street to her house and she opened the door
She stood there laughing
I felt the knife in my hand and she laughed no more"
The song has been sung countless times at Welsh rugby matches over the years by male voice choirs and in 1999, Tom Jones sang a rendition of the ballad at the legendary Wales v England match at Wembley to a sea of red shirts swaying to the music.
Opinion
The ballad was eventually removed from the match choir's playlists in 2015 but this week, the WRU have officially banned it in a decision that has divided opinion across Wales as supporters prepare to flood into the Principality Stadium on Saturday.
In a statement the WRU said: ""The WRU removed the song from its half-time entertainment and music playlist during international matches in 2015. Guest choirs have also more recently been requested not to feature the song during their pre-match performances and throughout games.
"The WRU condemns domestic violence of any kind. We have previously sought advice from subject matter experts on the issue of censoring the song and we are respectfully aware that it is problematic and upsetting to some supporters because of its subject matter."
Welsh rugby winger, Louis Rees-Zammit reacted to the news of the Delilah ban on with a Tweet that said: "All the things they need to do and they do that first…"
Chief Constable Richard Lewis of Dyfed Powys Police Tweeted: "There's been a lot of misplaced criticism of this decision to stop singing 'Delilah'. The song depicts the murder of a woman by a jealous partner.
"For context, approx 2 women a week are murdered by a partner or ex-partner. It's time to sing something else."
Labour and Rhondda MP, Chris Bryant has been calling for the song to be banned since 2016 as he felt it glorified violence.
He previously said in an interview with BBC breakfast: "It's a very violent song, the lyrics are about killing a woman and unfortunately on big match days we see dramatic rise in the number of domestic violence cases across Wales so it's good to do this."
Although the song wont be played by the pre match choir or over the tannoy, the WRU hasn't said that fans are banned from singing it themselves.
---
Support our Nation today
For the price of a cup of coffee a month you can help us create an independent, not-for-profit, national news service for the people of Wales, by the people of Wales.