News
Woman accused over young daughter's death told 999 operator: 'I'm really scared'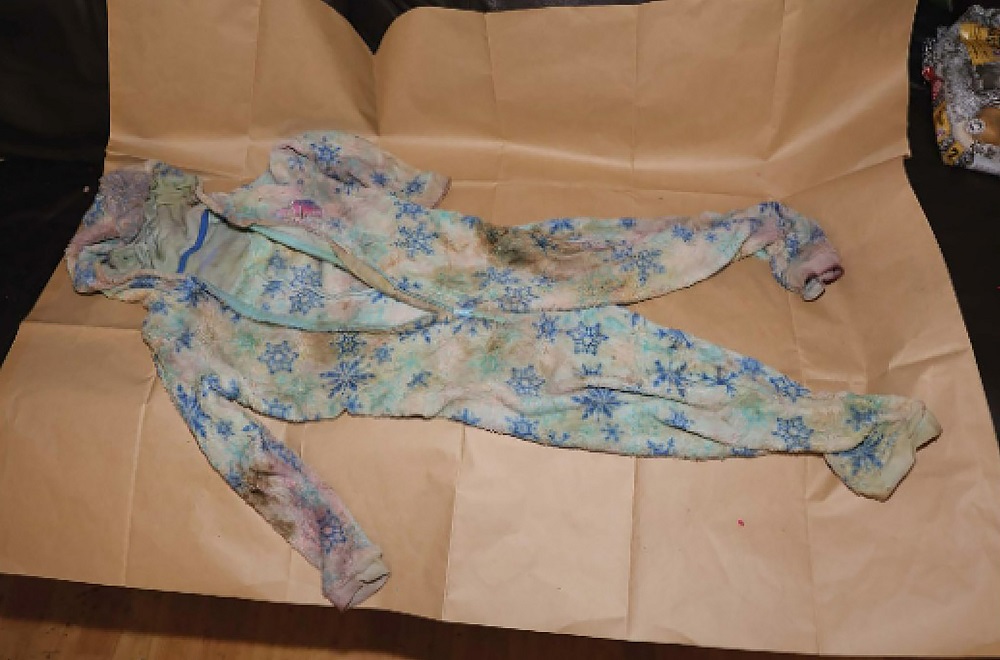 A mother on trial over the death of her two-year-old daughter told a 999 operator she was "really scared" as she described bruising to the toddler's head and face, a court has heard.
Audio of Sinead James's panicked phone call to the emergency services after finding Lola James injured and unconscious was released on Friday, after a jury at Swansea Crown Court retired to consider its verdicts.
The 30-year-old mother of three, who is accused of causing or allowing Lola's death, can be heard on the recording sobbing as she tells a call handler the youngster is unresponsive and her head and eyes appear bruised and swollen.
According to prosecutors, Lola had allegedly been subjected to a frenzied and brutal attack at the hands of her mother's boyfriend, Kyle Bevan, just hours before on July 17 2020.
Lola died in hospital four days later and doctors found 101 bruises and scratches on her body.
She had also suffered damage to both her retinas and catastrophic brain damage.
Bevan, 31, from Aberystwyth, denies murdering Lola and claims her injuries were caused by the family dog pushing her down the stairs.
During the two-minute clip, which was played to the jury during the course of the four-week trial, James said: "My partner, because I was in bed, was up with her.
"She's fallen down the stairs she has, from the top of the stairs to the bottom, and her head's all swollen and she's bitten the top of her tongue off or something."
"She moans when I try to wake her but her eyes are all swollen as well. I'm really scared," she sobbed.
Asked what caused the fall, James said: "The bloody dog, I had barged her and she just fell."
Giving evidence, James told the court how the night before on July 16 she had been woken up by a bang and a scream from Lola's room.
She said she ran to the room and found Lola sitting on Bevan's lap, with no visible injuries.
James told the court that Bevan reassured her, saying "I've got this", and Lola told her "I love you Mummy" before she went back to bed.
Hours later, at around 7.20am, James said Bevan woke her to say that Lola had fallen down the stairs, and presented a piece of her daughter's tongue on his finger.
She went downstairs and saw Lola on the sofa with a swollen forehead and lips.

'He's a monster'
James said it was during the police interviews that it began to dawn on her that Bevan may allegedly be responsible for Lola's death.
She said: "I never thought he would kill my children, never in a million years. He's a monster.
"If I had gotten him out of the house my daughter would still be alive today.
"I have got to live with that every single day. I beat myself up every single day.
"He needs to rot in hell."
James said she accepts she "failed" Lola but did not cause or allow her death.
She told officers that Bevan was frightening to be around, that she was scared of him and he humiliated her.
She described how with him she had become a "shadow of herself".
Amphetamines
James said Bevan regularly took Xanax, Valium and cannabis, and they both took amphetamines, but only when the children were at her mother's house.
She also said he "smashed up" her home with a hammer after taking Xanax on May 14 2020, forcing her to shield her children by taking them to a friend's house at 10.30pm.
Facebook messages between the couple which were read to the court revealed Lola had previously suffered injuries while in Bevan's sole care in the months leading up to her death, including a bloody nose and cut lip.
Records from Bevan's phone on the morning of the fatal incident show a number of internet searches, including one at 6.32am which said "my two year old child has just taken a bag to the head and gone all limp and snoring, what's wrong?"
Five minutes later, he took a screenshot of a website advising that he seek medical help.
He also took a number of photos of Lola's injuries and a video which he sent to his mother, Alison Bevan, during which he can be seen demonstrating that she is unconscious by trying to get her to stand before letting her fall to the ground.
However the court heard he waited until 7.28am to ask his mother to call an ambulance.
Caroline Rees, prosecuting, alleged he had used the hour to concoct lies and cover his tracks.
Bath
The court was told that when officers arrived at the house they found the bath to be spotlessly clean despite the rest of the property being dirty and cluttered.
Paramedics also noted that Lola was wet, and a wet, vomit and blood-stained onesie was later recovered from a corner of the living room.
Ms Rees alleged the evidence suggested Bevan had tried to clean up signs of his abuse.
Medical evidence brought by the prosecution concluded Lola's injuries were unlikely to have been caused by a fall down carpeted stairs and were more "consistent with abusive head trauma and physical abuse".
The jury will resume its deliberations at 10am on Monday.
---
Support our Nation today
For the price of a cup of coffee a month you can help us create an independent, not-for-profit, national news service for the people of Wales, by the people of Wales.