News
'Worrying' to have civil servants working on break-up of UK, says Cabinet Secretary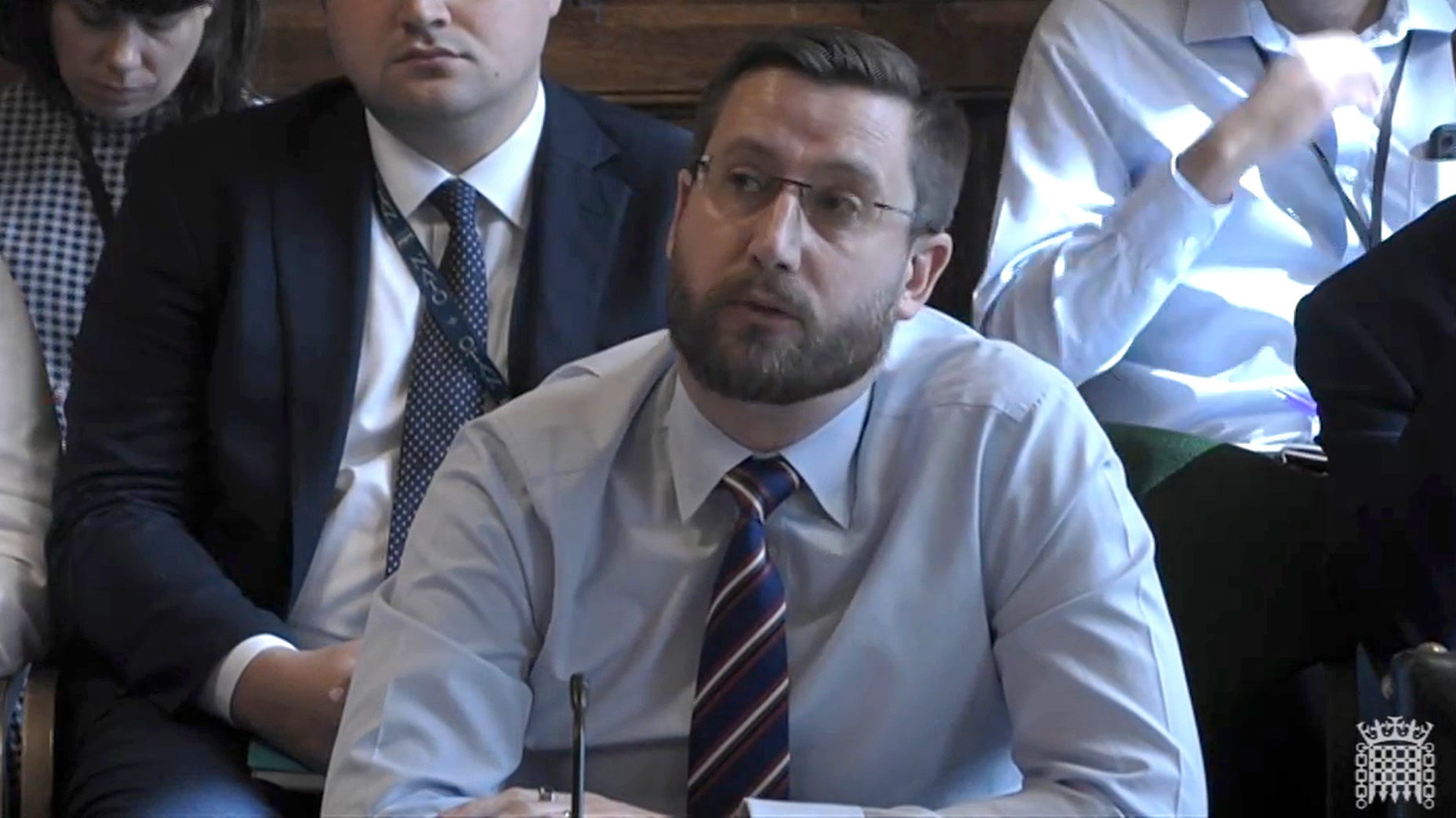 Civil servants working to "break up the United Kingdom" would be "unusual and worrying", the head of the civil service has said.
Simon Case, the Cabinet Secretary and head of the Civil Service, said on Tuesday that civil servants in Scotland could be issued with new guidance within "weeks" after complaints that about 20 officials were supporting Jamie Hepburn, the Scottish independence minister.
Mr Hepburn's appointment by the new First Minister Humza Yousaf in March drew criticism from unionists, who argued that constitutional change was not a devolved matter.
Asked whether it was appropriate for civil servants in Edinburgh to work on devolved matters, Mr Case told the House of Lords' Constitution Committee: "We are looking at some of these specifics as we speak.
"I'm doing that with ministers at the moment to see if we need to issue further guidance and clarification to civil servants about what is and isn't appropriate spending."

Investigation
Spending by the Scottish Government on the independence minister is also the subject of an investigation by the advocate general for Scotland, Lord Stewart, who is the UK Government's adviser on Scots law.
Lord Stewart's inquiry comes after complaints by peers, including Labour's Lord Foulkes, who questioned Mr Case on Tuesday.
Lord Foulkes said: "Just to take a stupid example, if they were doing defence issues, that would be clearly crazy, but surely the constitution is an equally important area and if civil servants are effectively supporting ministers who want to break up the United Kingdom, and these are United Kingdom civil servants paid for by taxpayers' money, it would be a bit unusual and a bit worrying, wouldn't it?"
Mr Case said: "I agree with you, I think it would be unusual and a bit worrying, which is why we are looking at the specifics of cases that you and other members raise regularly in correspondence."
Stressing the need to ensure the civil service remained impartial, Mr Case added: "To be clear, I believe that they have been looking at these edge cases diligently.
"But as I say, I want to go back round them all with colleagues in Scotland and with ministers to make sure we are doing absolutely what we should to protect and preserve that impartiality."
Asked when the guidance would be published, Mr Case said: "I hope it will be weeks."
In a Holyrood committee earlier this year, the head of the civil service in Scotland, John Paul Marks, defended the appointment of Mr Hepburn, saying the service "serves the Scottish Government and their priorities".
Legitimate
Mr Yousaf pledged to create the position of independence minister during his bid for the SNP leadership and has argued that since the SNP was elected on a platform of independence it is "perfectly legitimate for us to be using the Government to further that cause".
Stephen Flynn, the SNP's leader at Westminster, attacked Mr Case's comments, describing them as "anti-democratic" and "a blunder for the UK Government".
He said: "We will see what emerges, but anything that further buries the notion that the UK is a voluntary union of countries will backfire in Scotland, and have the effect of boosting support for independence further.
"This reflects a partisan political agenda, and Simon Case admitted that he is working with Tory ministers on potentially preventing the Scottish Government from fulfilling its democratic mandate to explain the case for independence to the people of Scotland.
"A majority of MSPs were elected on a pro-independence platform, and it is the policy of the Scottish Government for Scotland to become a nation state within the European Union.
"If Westminster imposes a double standard that the UK Government can work to uphold the Union, but the Scottish Government can't promote the benefits of independence, the idea that the UK is anything even close to a partnership of equals will have been tested to its destruction."
Pamela Nash, chief executive of Scotland in Union, said: "There is increasing disbelief that the SNP-Green government are happy to spend precious public money in this way.
"People pay their taxes with the expectation it will go towards vital areas like the NHS, education and public services.
"Instead, the Scottish Government uses significant amounts to fund nationalist propaganda and the SNP's self-serving efforts to break up the UK."
---
Support our Nation today
For the price of a cup of coffee a month you can help us create an independent, not-for-profit, national news service for the people of Wales, by the people of Wales.