News
Wrexham AFC makes surprise appearance on Mythic Quest comedy show
//= do_shortcode('[in-content-square]')?>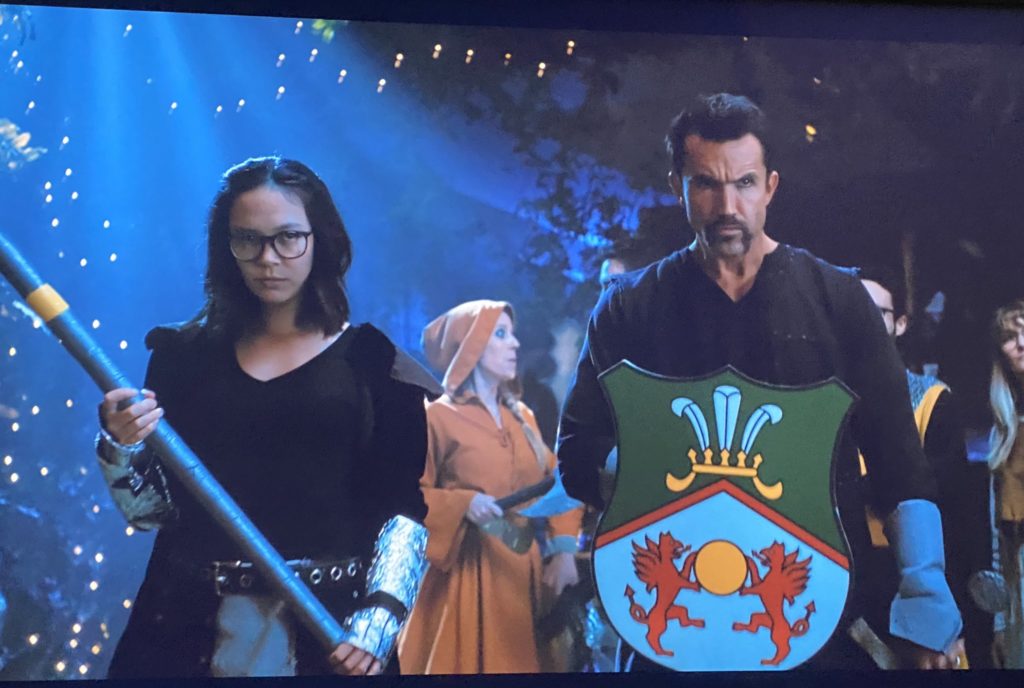 Wrexham AFC has made a surprise appearance on the Mythic Quest comedy show.
The football team's club badge was featured on the programme on a shield carried by none other than its co-owner Rob McElhenney.
McElhenney, who owns the club alongside Hollywood star Ryan Reynolds, is the Apple TV+ show's co-creator, showrunner and actor.
It follows the story of a video game studio that produces the popular Mythic Quest game, and McElhenney plays the character of its creator Ian Grimm.
In the multiplayer role play game, players often inhabit a science fiction or fantasy world.
The Wrexham AFC club badge features in the standalone episode "Mythic Quest: Everlight", where the characters ended up in a "magical forest".
It debuted three weeks ahead of the nine-episode second season, and includes narration from Welsh actor Anthony Hopkins.
On working with Hopkins, he told Variety: "Craig Mazin [producer and guest star] said, 'Oh I know Anthony Hopkins' lawyer, let's just call him up.' And within 20 minutes I'm talking to Anthony Hopkins.
"He sent me four takes and every one was perfect and that was it. The irony of it was that when we got him on the phone, I said, 'What time is it over there?' But he was in Los Angeles. And he said his street and I'm not exaggerating, he lives a block and a half away from me."
McElhenney said a lot of people thought it "was a show about video games", but he says the team's intention from the beginning was to make "a show about people working together in an office and they just happened to work in the video game industry."