News
Wrexham Council forecast to be £23m over budget just two months into financial year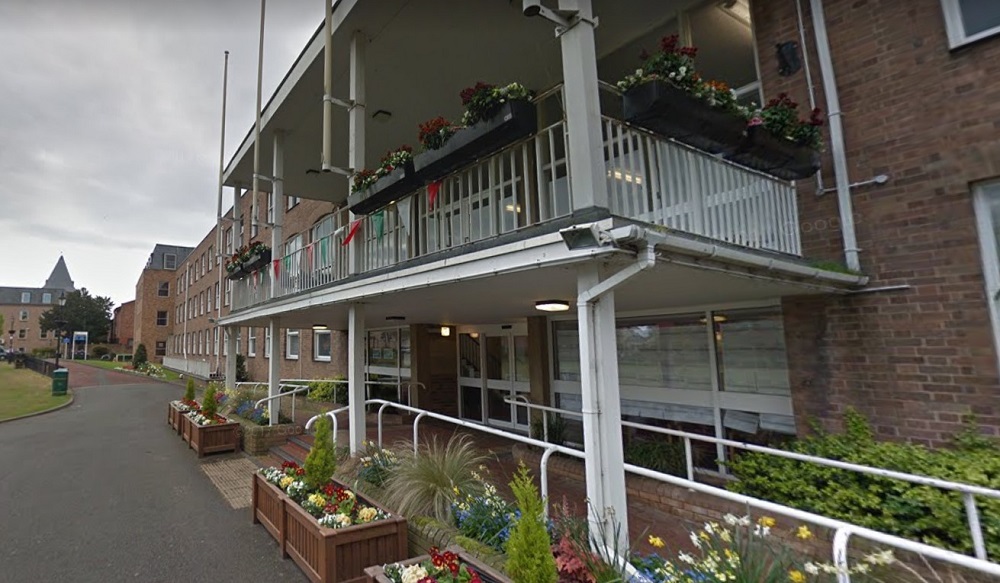 Rory Sheehan, local democracy reporter
Wrexham Council is forecasted to be £23m over budget just two months into the financial year, with job cuts and reductions to services seemingly imminent.
A report will go to the authority's Independent / Conservative led Executive Board on Tuesday (July 11) outlining the stark financial situation as the council looks to grapple with the hole in its budget which was set as recently as February with a six per cent council tax rise.
Chief amongst the pressures on the budget is spiralling inflation, and increased expenditure on children's and adult social care.
According to the report to the executive board, immediate action needs to be taken.
There will be an increase to the green waste collection charge to £35, a review of council car parking charges and a cancelling of the funding the authority pays towards PCSOs.
Speaking at a media briefing ahead of next week's meeting, council leader Esclusham Cllr Mark Pritchard (Ind) said that given the forecast, swingeing cuts to services will have to be made unless more government funding is forthcoming.
In the meantime, he has promised "every stone will be turned over" in a bid to make savings.
"We have pressures of around about £23m forecast", Cllr Pritchard said.
"We've raised it at the WLGA with regards to having extra support and finance, and it's been made clear the settlement is the settlement and there'll be no extra money coming forward.
"The pressures are national across the board – social care, children's services, homelessness, school transport, cost-of-living crisis, the list is endless.
"There will be extremely difficult discussions we have as politicians on where we find these savings."

Barren
He added: "The frankness of it is we did have two good settlements from the Welsh Government and I thank them for that but before that it was barren and we had £60m taken out of our budget.
"It doesn't look good at the moment but we've been here before, we'll bring a balanced budget in at the end of this financial year as we do every year.
"But there's going to have to be tough discussions and conversations on what we take forward to find these savings and cuts."
Deputy leader, Pant and Johnstown Cllr David A Bithell said: "The cost-of-living crisis and inflationary costs are impacting local authorities as well.
"School transport costs, fuel costs and energy costs are having an impact.
"Some of the things we're looking at are vacancy control, agency staffing, reducing overtime, monitoring sickness and absence more effectively, consultancy, travelling, conferences, courses, supplies and services.
"Officers will be tasked and challenged to go away and be as efficient as we can over the next eight or nine months."
The council's chief executive Ian Bancroft said the authority was acting swiftly to deal with the issue before it spirals.
"The financial situation at the moment is very volatile, very uncertain", he said.
"We have to make swift and decisive decisions at this point so we can manage the in-year budget and protect critical services for residents."
Cllr Pritchard added that local authorities are going through a similar situation and are stuck in the ongoing debate between Westminster and Cardiff about funding.
He warns that non-statutory services could suffer to protect those the council has to provide by law.
"We're not being funded appropriately to run our services. In fairness to Welsh Government they understand that", Cllr Pritchard said.
"When you're allocating money we should be at the front of the queue with the health service."
Finance officer Richard Weigh said last year's settlement from the Welsh Government was good but it only covered half of additional pressures the council faced during the year.
He added that inflation is also "eroding the value" of the settlement received from Welsh Government.
Forecast
The forecast is an estimate made looking at social care, school transport, environment costs but they are subject to change.
Cllr Pritchard said: "It's a decision we have to make where we take these savings from, no if's or but's."
Discussions are already being held between councillors and officers, and although nothing has been finalised at this stage, immediate action needs to be taken. Workshops are taking place for all councillors to have their say.
Mr Bancroft said non-essential expenditure within the council is being looked at, and all services will be affected but that this is not unique to local authorities as health boards are struggling too.
He added: "We have no choice if there is not national support to reduce provision down to a level that goes down to statutory minimum."
Cllr Pritchard said: "There's nowhere to go really now, every decision we take will have an impact on services, an impact on jobs.
"I didn't come into local politics to cut services, I came into politics to improve public services.
"Give local authorities the money they need and a fair settlement to deliver these services."
---
Support our Nation today
For the price of a cup of coffee a month you can help us create an independent, not-for-profit, national news service for the people of Wales, by the people of Wales.