News
Y Crafwr: Let's hear it for the state educated Welsh speakers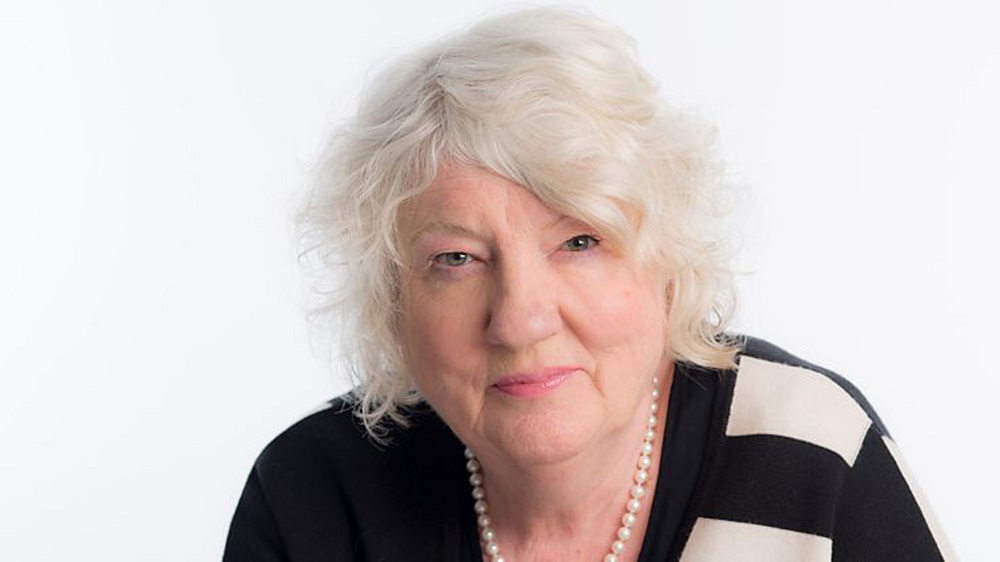 Sadly, Crafwr is not a state educated Welsh speaker and can never aspire to the scorn, disdain and condescension so eloquently heaped upon Dame Elan Closs by The Telegraph in celebration of her appointment as interim Chair of the BBC.
One wonders whether this Dame will, like Michael Sheen before her, be brave enough one day to return this ersatz honour?
Will she have the confidence and pride in her Welsh speaking state school background to deny second class co-option by the Empire establishment?
'Yes, of course you can be one of us, but you will always be subservient, second rate by birth and background, looked down upon by those of us born to rule the mighty Empire'
'Why's that then bois bach?'
'Because you're Welsh, be quiet and do our bidding Taffy'
A few more of the Welsh changing their response to this from 'there we are then' to 'f**koff you arrogant pricks' would be a marvellous thing.
Musings aside, personal congratulations to the Closs for climbing ever higher. Dame Elan, if you're reading this, the Crafwr looks forward to your thoughts and views on that day when you retire and realise that you can speak freely. Let's hope you seize that opportunity.

A Welsh Coronation
It seems that a coronation comes for Rhun ap Iorwerth now that he has declared for the Plaid Cymru leadership. Other contenders lined up this week to rule themselves out of the race. Feel for the burghers of Ynys Mon, full of dreams of Rhun rescuing them from the clutches of their current Tory mistress come the next Westminster election.
But for the Plaidsters the appeal of a 'not quite continuity, continuity candidate' quickly and seamlessly installed is great. There has been some small upheaval for them of late after all.
Rhun will have to step up quickly as Llyr G has shown himself, in short order, to be a capable, effective and safe pair of hands.
Does unity of purpose, focus, a professional approach and effective communications beckon for the Plaid in the hands of a former media man? Will they ever be an effective opposition and alternative in Wales?
Two more decades of underachievement against Labour's tightly run ship anyone? Place your bets please!
More importantly, how will Kay Burley and her fellows in the English media cope with yet another name challenge? 'Ream Ape Your Worth'?

Suppression
Whilst Plaid race to implement the Nerys Evans report recommendations, clean themselves up and reinvent the party with a relatively new Chair, new CEO and a new leader, Welsh Labour is determinedly adding to its own challenges.
There's even a whisper of conflict across the party – pushback to Starmer's suppression of dissent and assertion of control.
Its own sex scandal has struck with the Welsh Labour MP Geraint Davies suspended, accused of 'completely unacceptable behaviour' amid swirling rumours of sexual harassment.
Apparently an open secret amongst the higher echelons of Welsh Labour, the MP had boasted of parading sex workers on the terraces of Westminster. The irony then, to have the Whip removed – no doubt a loss easily rectified by this, now Independent MP, with a phone call to one of his associates.
Mark Drakeford has been on manoeuvres in Scotland, playing third fiddle to Gordon Brown and Anas Sawar as he continues to pursue his frankly hopeless dream of a reformed and functional Union of nations. A public hint that Starmer's Tory-lite Labour does not sit well with some of its few remaining 'big beasts'?
Andy Burnham, effective and outspoken Labour Mayor of Greater Manchester has joined this Brown bandwagon too – Crafwr can not help thinking that this particular whippersnapper still dreams of the Labour leadership and being PM one day. Older, wiser and a better politician than he once was, don't bet against this eventual outcome.
As to the Welsh First Minister's dreams of fundamental reform of the Union? In what world does the biggest kid on the playground surrender the right to push around their peers?
Oscar Wilde made it clear that the English can 'resist anything except temptation'. In an unequal Union, the temptation will always be there. Sorry Mark, little Wales will always be pushed around. The public school 'fag' to the English prefect.
In the wider world, political news was drowned out by the affairs of a celebrity (relegating Boris Johnson's own WhatsApp manoeuvres to support act status – a boon for those of us long tired of his bouncing bouffant buffoonery).
Joe Biden fell over, such weakness being enough to lose US presidential elections in the past – small things, big deals. Turkiye kept Erdogan, Greece kept Kyriakos Mitsotakis – stability, of a sort.
---
Support our Nation today
For the price of a cup of coffee a month you can help us create an independent, not-for-profit, national news service for the people of Wales, by the people of Wales.