News
Yousaf sets out 'radical' plans for independent Scotland's written constitution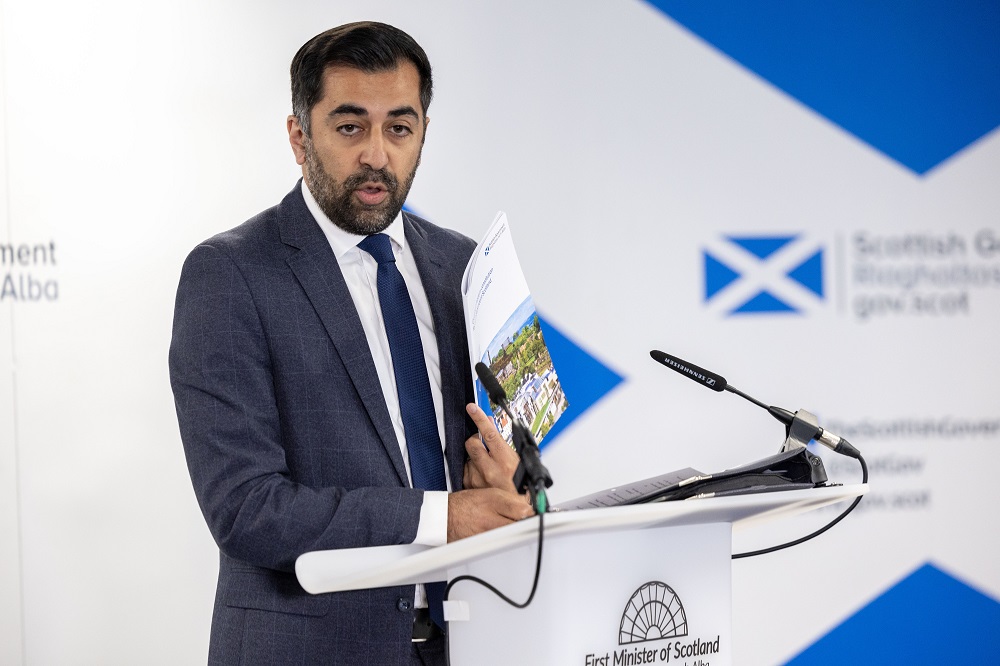 Humza Yousaf has outlined "radical" plans for an independent Scotland to have a written constitution – with the First Minister saying such a document could protect workers' rights to strike and guarantee healthcare that is "free at the point of need".
Mr Yousaf also made clear the SNP-led Scottish Government would want a new constitution for the country to rule out Scotland being a home for nuclear weapons.
With a final constitution only being developed after Scotland has voted for independence – and not coming into force until after people have backed it in a referendum – the First Minister and SNP leader conceded he could not say for certain what would be in such a document.
He said: "By helping enhance and protect important rights, it will make a genuine and significant difference to people's lives."
He spoke as he launched a new paper on plans for a written constitution, which is part of a series of papers from the Scottish Government as it seeks to make a fresh case for independence.
A written constitution would "embody a set of longer-term, more fundamental values about what a country is for" and set out a "common understanding of a nation's priorities", as well creating a "standard below which no government should ever fall", Mr Yousaf said.
He added: "In the context of the Westminster system, these proposals do sound radical."

Global outlier
With the UK not having a written constitution in place – something Mr Yousaf said made the country a "global outlier" – he claimed Westminster could abolish the Scottish Parliament, which has been in place since 1999.
Speaking in Glasgow, the First Minister: "That's not an abstract concept – it is worth remembering the UK Government is already seriously considering the repeal of the Human Rights Act, one of the most significant achievements of any UK Parliament in the last 30 years.
"In future, Westminster sovereignty could even allow the UK Parliament to repeal devolution through nothing other than a simple majority vote."
A vote for independence would see the Scottish Parliament develop an interim constitution, which would then come into force when Scotland leaves the UK.
After independence, a constitutional convention would be established to develop a permanent constitution, with this to be considered by Holyrood and also put to the people in a referendum.
Mr Yousaf said such a document could "protect the right to take industrial action" for workers and could also set out "provisions on the right to adequate housing, the right of communities to own land, or our right as citizens to access healthcare which is free at the point of need".
He went on to state: "In the Scottish Government's view, it should also include provisions stating very clearly and explicitly that Scotland will not host nuclear weapons."
The First Minister insisted the "vision" in the Scottish Government paper "contrasts quite starkly" with Westminster, where he said "rights are being systematically eroded".
---
Support our Nation today
For the price of a cup of coffee a month you can help us create an independent, not-for-profit, national news service for the people of Wales, by the people of Wales.