Opinion
10 times Welsh-English bilingual signs doomed humanity
//= do_shortcode('[in-content-square]')?>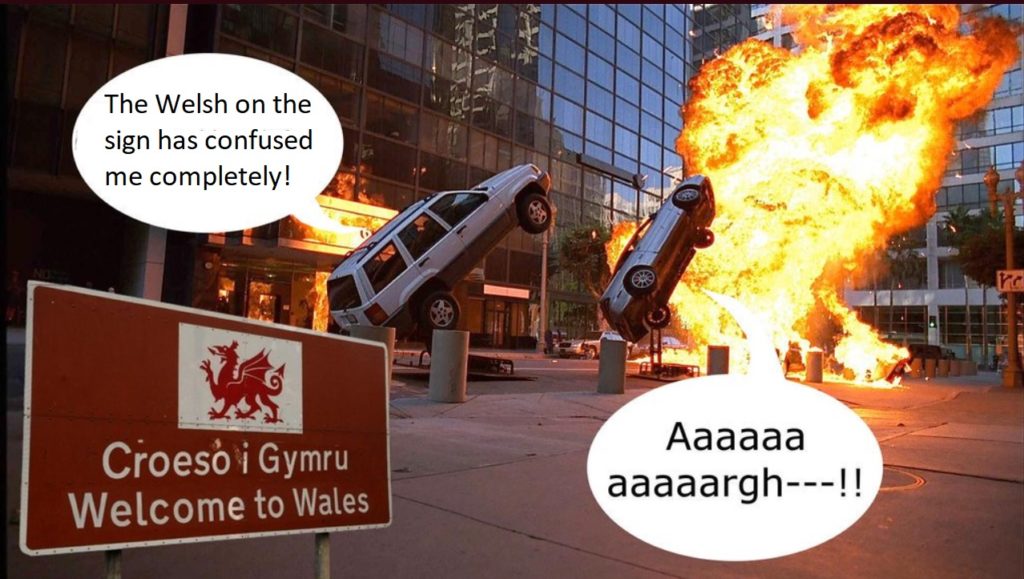 It all began with a Guardian editorial opposing an Irish Language Act which could lead to the introduction of bilingual road signs "with pointless provocative effect".
The news broadcaster Huw Edwards weighed in with his own assessment of the Guardian's attitude towards minority languages:
The @guardian will froth in favour of any minority language but alas not a Celtic one. Diolch o galon unwaith eto. ??????? https://t.co/PKV6NVMU21

— Huw Edwards (@huwbbc) February 16, 2018
Of course, as night follows day the attention given to bilingual signage got a predictable response…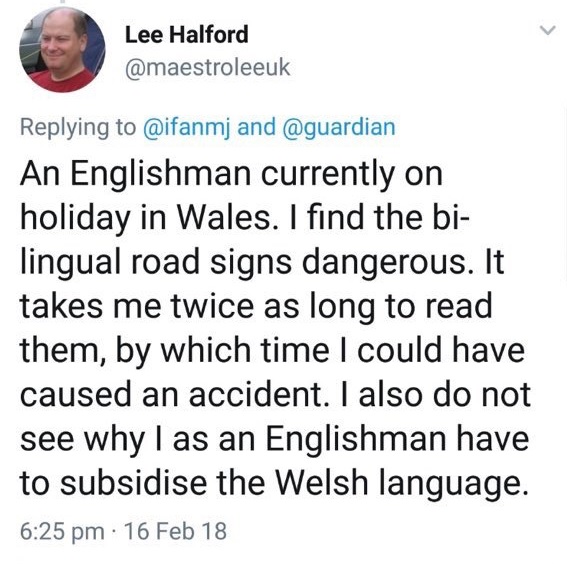 Which led to other Twitters taking the mickey out of poor Lee Halford by imagining other scenarios where bilingual signage had caused all sorts of dangerous confusion.
User Canton Chris suggested that bilingual signage may have caused the Titanic disaster…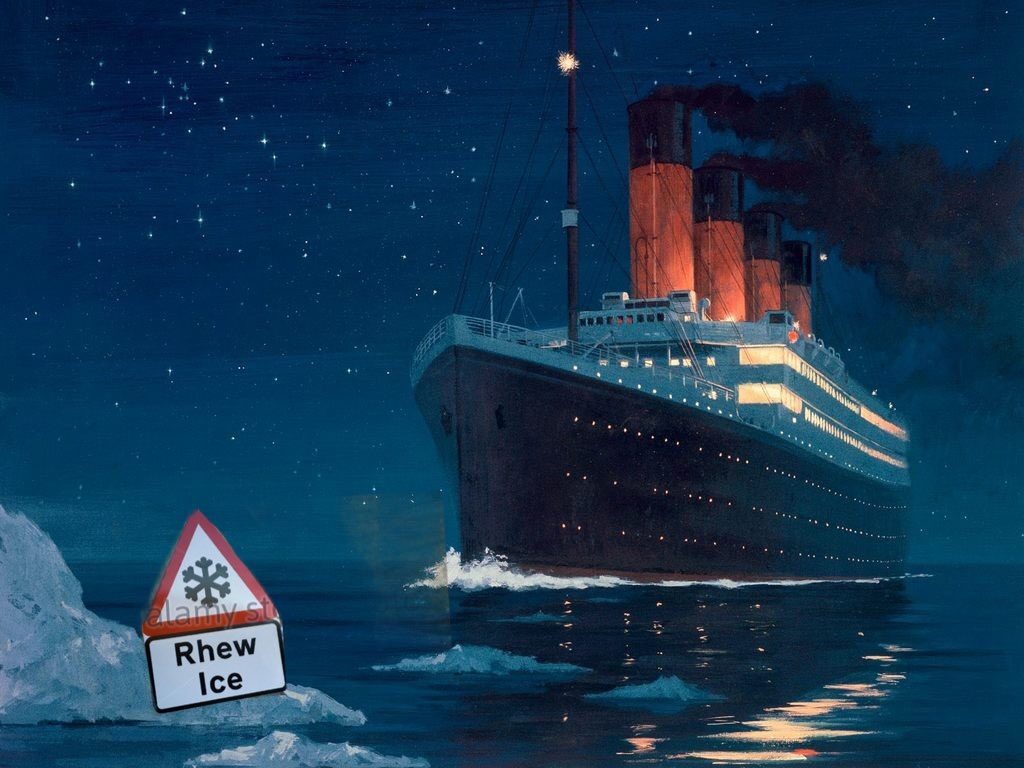 And the ending of Thelma and Louise…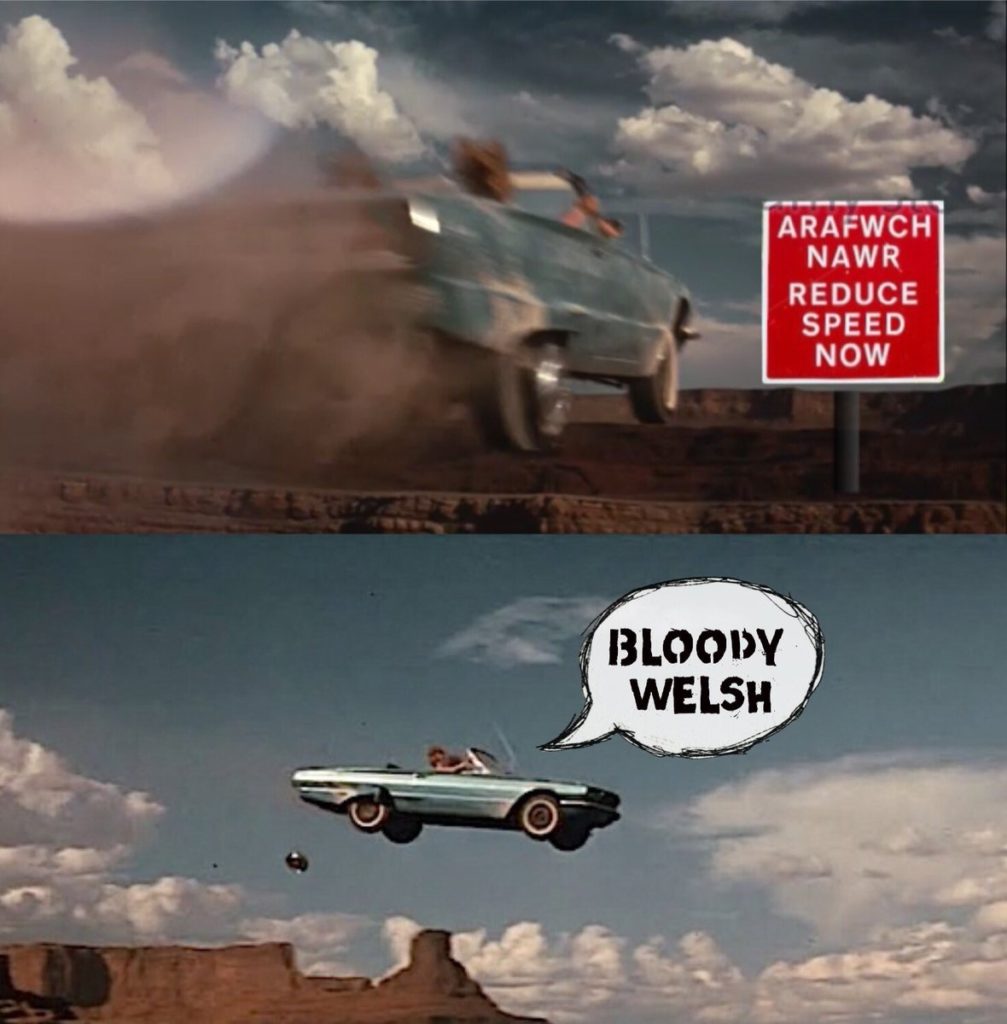 Meanwhile, Ioan Smith had this take…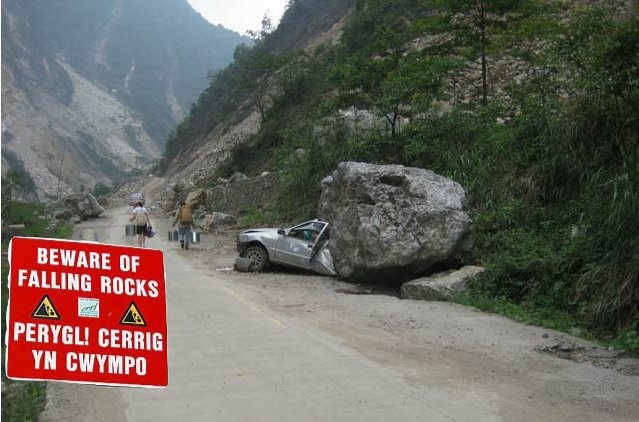 Charlie Taylor showed what happens when you try to enter Wales…
Live scenes at the border.. pic.twitter.com/Hi3q8dMNRD

— Charlie Taylor (@CharlieTaylor45) February 18, 2018
And Vaughan Williams the scenes at the ferry ports…
Holyhead Port entrance on an hourly basis… pic.twitter.com/duDRxWeVJ6

— Cllr. Vaughan Williams ? (@Vaughan_Wms) February 18, 2018
Apollo 13's problems were also explained…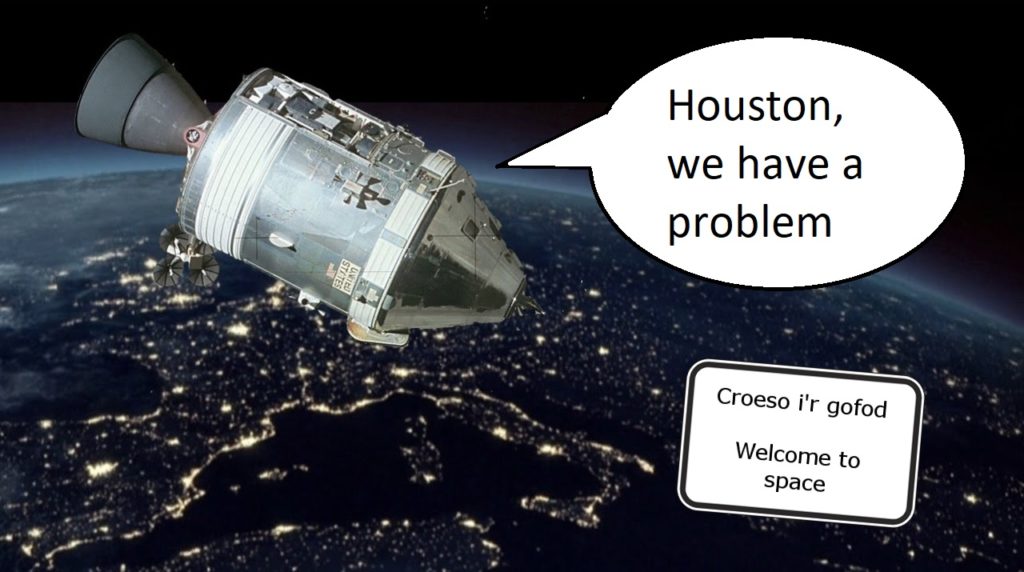 Turning points in European history were revealed…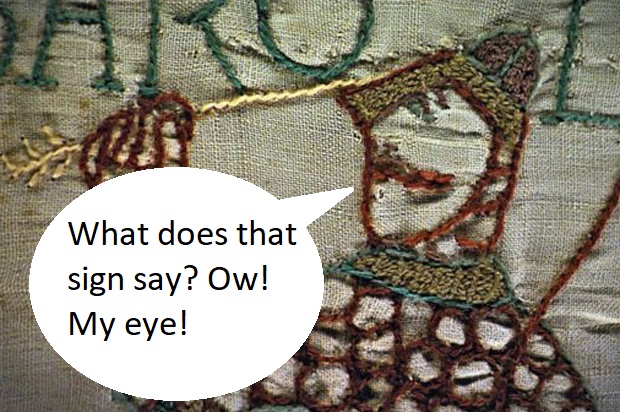 We now know where poor Ozymandias went wrong…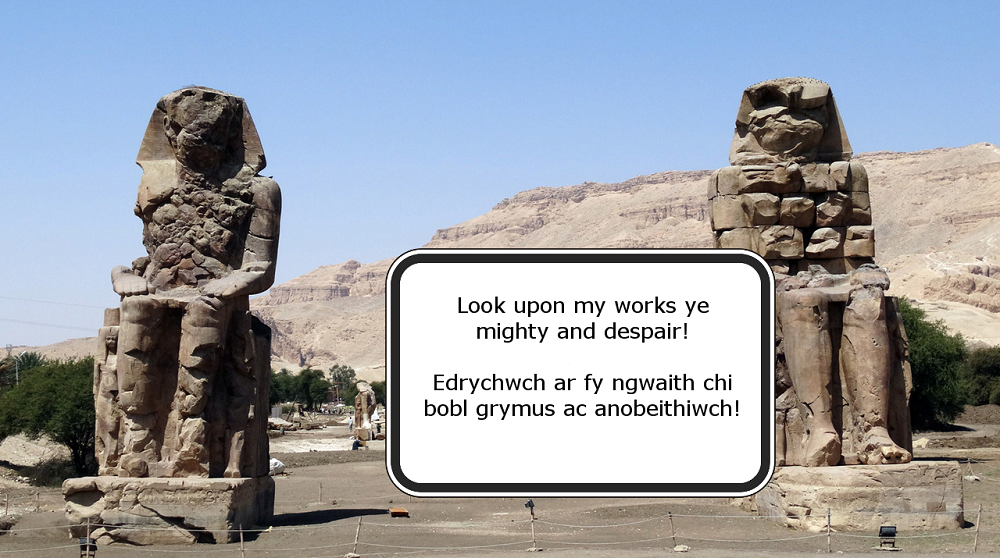 And Atlantis…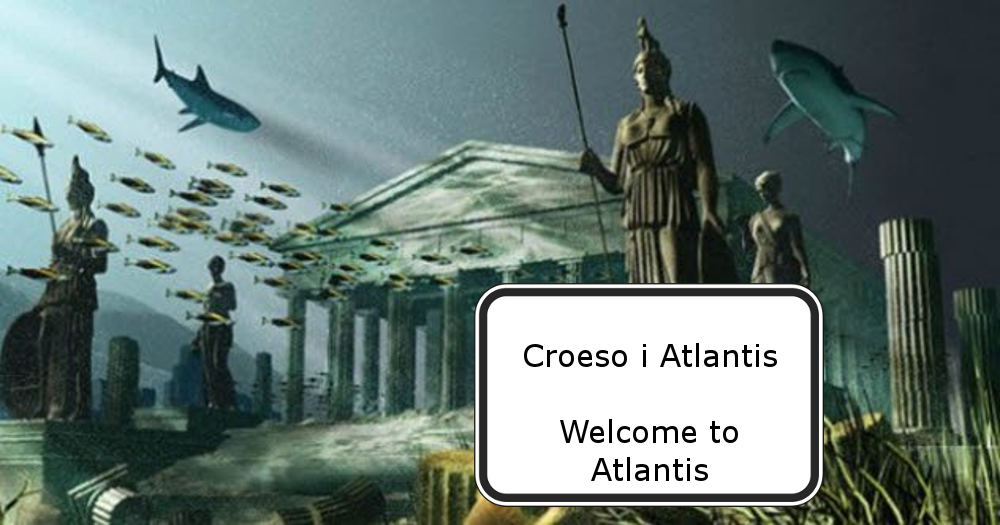 In fact, it goes back to the very beginning…!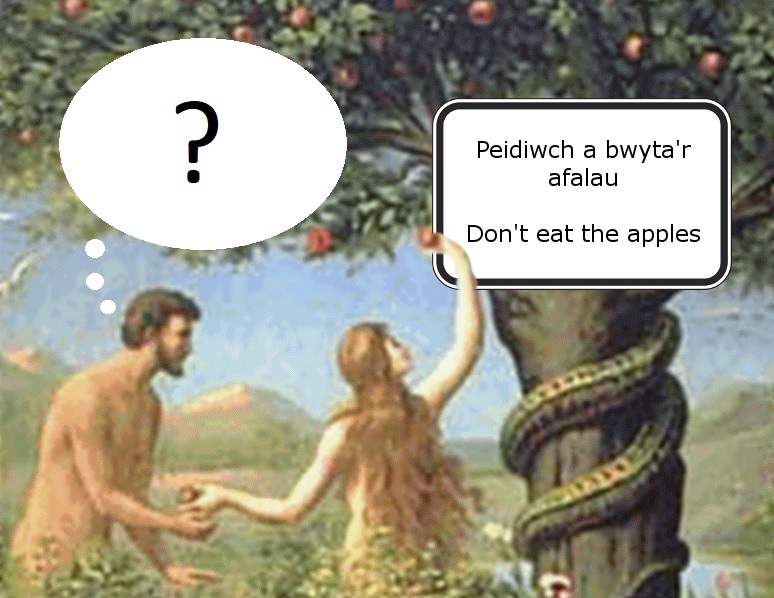 After all the attention, poor Lee Halford had, perhaps wisely, changed his Twitter handle…