Opinion
A coronation awaits – but is Plaid Cymru crowning a continuity King?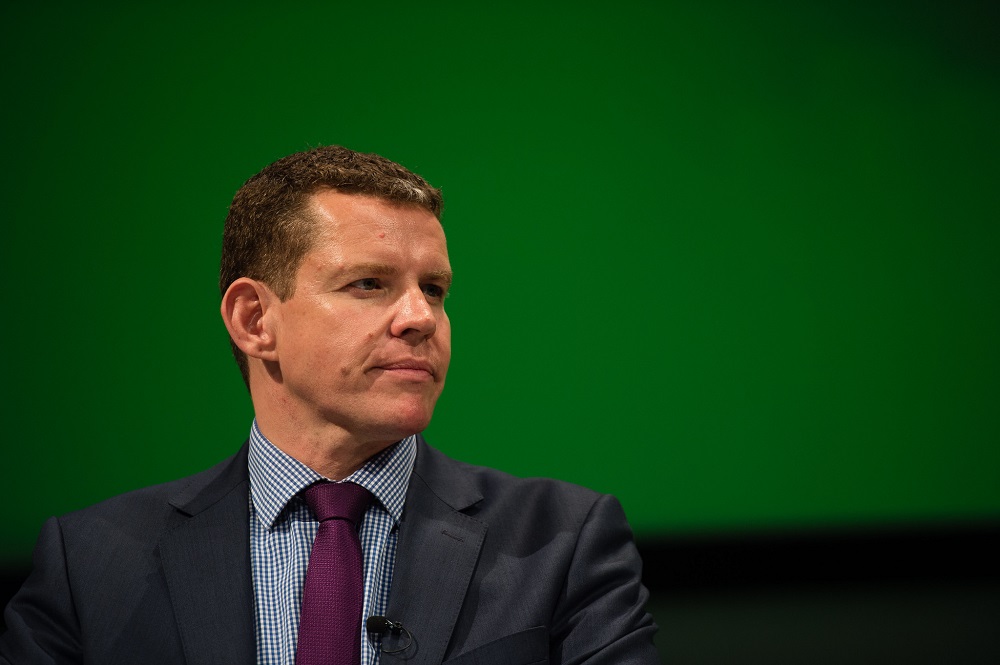 Theo Davies-Lewis
Welsh nationalists have always lacked killer instinct. The public defenestration of Adam Price earlier this month, following a report into Plaid Cymru's dreadful culture and governance, certainly weakened the resolve of ambitious backbenchers. As my Nation.Cymru colleague Martin Shipton wrote in the aftermath, who would want to take the poison chalice of the party's leadership now that it is a toxic and serially unelectable brand?
Over recent weeks observers have seen the party sway from the ridiculous to rudderless. Price's bizarre leaving speech, where he made no reference to the report's findings, was then followed by silence from prospective leadership candidates. Only yesterday did Rhun ap Iorwerth formally declare he would be putting his name forward (after mulling it over for weeks) in the 'contest'. There will likely be no such thing.
Delyth Jewell, perhaps the only other plausible challenger, has already declined to put her name forward.
So we will likely get a coronation, after all. And while most kingly ascents, royal and mortal, bring uncertainty, Rhun ap Iorwerth is a known entity.
He has already told Nation.Cymru that he would continue the co-operation agreement with Welsh Labour and that independence will remain a cornerstone of his political agenda. Like Price, he is a good communicator. Rhun ap Iorwerth however appears – from my experience, at least – to exude a smoother confidence and slickness than Price, who was scripted even off stage.

Telegenic
Being telegenic is sniffed at as a Blairite craze but the new Plaid Cymru leader will have to use such skills to build trust. Implementing dozens of recommendations to reform your party while communicating to members, colleagues and the public that you are a safe (and competent) pair of hands will be essential in the coming months.
Rhun ap Iorwerth's time as a BBC political correspondent means he knows there is no hiding from what will be several invitations to continuously apologise for his party's culture and explain how he is resolving the issue.
Yet natural successors are hard to come by, especially in smaller parties. In recent months I have been particularly impressed by Rhun ap Iorwerth's scrutiny of how the Health Minister, Eluned Morgan, has handled the national scandal that is Betsi Cadwaladr health board – including financial discrepancies, dreadful treatment for patients and lack of accountability at a Welsh government level. In any other democracy with some self-respect, the campaign run by the Ynys Môn MS against Baroness Morgan would have resulted in resignation.
But where will such tenacity and aggression go when working in tandem with Welsh government ministers? When he ran for the leadership in 2018, Rhun ap Iorwerth said he wanted to change the 'story' of Plaid Cymru, from a party on the defensive to becoming a more confident operation.
Ubiquitous phrases alone will not be enough to free the party from its shackles as a bit player to the Labour party in Wales.
Expectations
The problem is that expectations on nationalist leaders in Britain are too high. The Salmond-Sturgeon axis was so effective that Humza Yousaf was bound to struggle to eclipse the giant shadows that loomed over him, amplified by extreme crisis in his first few days as First Minister. Leanne Wood, followed by Price, were in their own ways heralded as key players to unlock electoral value for the party. Yet the expectations for Rhun ap Iorwerth, after Plaid's torrid few weeks, will be different if he is elected leader.
That may make him equally both the placeholder and continuity king. He will of course disregard such a suggestion, seeing independence as a key mission for him while in the meantime reforming Plaid Cymru and delivering policies via the co-operation agreement. And all is not doom and gloom, with the gradual support for an independent Wales subtly underpinning the slow-moving tectonics of Welsh politics.
But how will Plaid Cymru advance that cause and, finally, look more plausible as a party of government? No party leader can claim to have ever had the answer. Like his predecessors, that will be Rhun ap Iorwerth's challenge.
---
Support our Nation today
For the price of a cup of coffee a month you can help us create an independent, not-for-profit, national news service for the people of Wales, by the people of Wales.