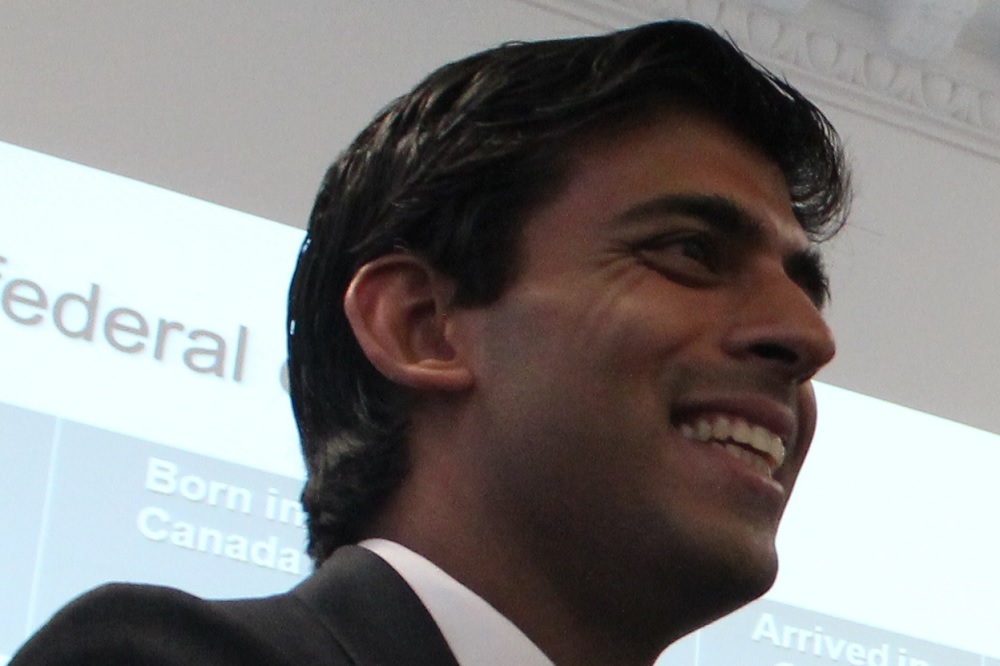 Ben Lake, Plaid Cymru MP for Ceredigion
As the dust settles following the UK Chancellor's statement on Wednesday, it is hard to shake the sense that despite the acclaim and fanfare, a valuable opportunity has been missed. The chance to replace Whitehall's hub-and-spoke approach to economic development with one that addresses the UK's regional inequality was ignored.
There were practical measures in the statement that Plaid Cymru warmly welcomed. Reducing VAT on hospitality has been a Plaid Cymru policy for a decade, and will offer an important boost to the sector, whilst measures to protect young workers are also to be commended.
Yet despite these positive measures, the statement was deficient in two key aspects. It failed to offer assurances to employers and workers alike that they will be supported to meet the economic cost of containing future outbreaks of Covid-19, and it provided no indication that the UK Government will respond to this crisis by fundamentally reshaping our economy.
Is there a need for such a 'reshaping'? Simply put, the pre-Covid economy was already in crisis: typified by low-productivity, low-wages, and delivering meagre improvements to people's life satisfaction, it is little wonder that so many of us do not want a return to business as usual.
Furthermore, the need for significant changes to economic policy is clearly evident when one considers the climate crisis. In the same week that countries such as Germany announced recovery programmes of €130 billion – a third of which is directly targeted at reducing emissions – to power their recovery, the Chancellor's £3 billion for green schemes is underwhelming. There was an opportunity to invest in a carbon-free recovery, and instil confidence in the industries and technologies of tomorrow – especially hydrogen.

Recovery
We will also have to wait to see whether the UK Government's 'levelling-up' agenda is more than a convenient soundbite. For decades, Whitehall's approach to economic development has funnelled investment to urban centres – predominantly those in the south-east of England – whilst hoping the prosperity of these 'economic engines' and 'powerhouses' trickles to the other nations and regions of the UK.
The approach is best illustrated by the way in which public funding for research and development has been allocated. Between 2001 and 2017, London R&D funding per-captia totalled almost twice the UK average— £3,900 per head compared with a UK average of £2,300.
Just as relevant is the distribution of public investment in transport infrastructure. Per-capita spending in London in the past decade has averaged nearly three times that spent in the rest of the UK. During the same period, the same city has received five times the average per-capita spend on culture. As I argued in the Commons recently, a good way to describe the consequences of this model is to use the old saying, "I'r pant y rhed y dŵr".
Now, in fairness to the UK Chancellor, he did imply during his statement that the task of 'rebuilding' the economy will be attended to in the autumn. The Summer Economic Statement, we were told, was instead focusing on protecting jobs, and nurturing the nascent economic recovery.
It is therefore remarkable that the statement was silent on the support available to employers and workers forced back into lockdown. Given the UK Government's strategy to address the health crisis of Covid-19 is based on a fledgling test and trace system, supplemented by local lockdowns – such as the one imposed on Leicester – one would have expected the Chancellor to indicate how the Government would support those put in quarantine.
Risk
Taken in this context, employment support measures should be understood as economic tools to tackle the health crisis of Covid-19. When statutory sick pay offers less than £100 a week, workers who are required to self-isolate, or whose workplaces are shut down due to a local lockdown, will face a terrible choice: do they prioritise the wellbeing of the community, or putting food on the table? Likewise, if employers do not receive some support to close down, local outbreaks of Covid-19 could prove disastrous for jobs.
The UK Government has to recognise that public health goes hand-in-hand with economic health. Failure to do so risks undermining not only the efficacy of local lockdowns in containing outbreaks, but also any economic recovery.
This is an unnecessary risk. The furlough and self-employed schemes should be re-introduced in the event of a local lockdown. The Chancellor could also have gone further in his support for employment. Given that employer's national insurance contributions are effectively a tax on employment, raising the national insurance threshold for employers' contributions – perhaps by bringing it in line with the income tax personal allowance – would do more to encourage job retention today than a promise of a bonus next year.
All in all, the trajectory set by the Chancellor is underwhelming, and gambles on the prospect that the UK will both avoid a second wave of infections and see an immediate return of pre-Covid consumer demand. The UK Government's health approach will determine the former, whilst the eat-out vouchers hopes to guarantee the latter. One thing is for certain, a government-backed meal deal is not going to fix our long-broken economy.