Opinion
A Spanish lesson in standing up to profiteering during the cost of living crisis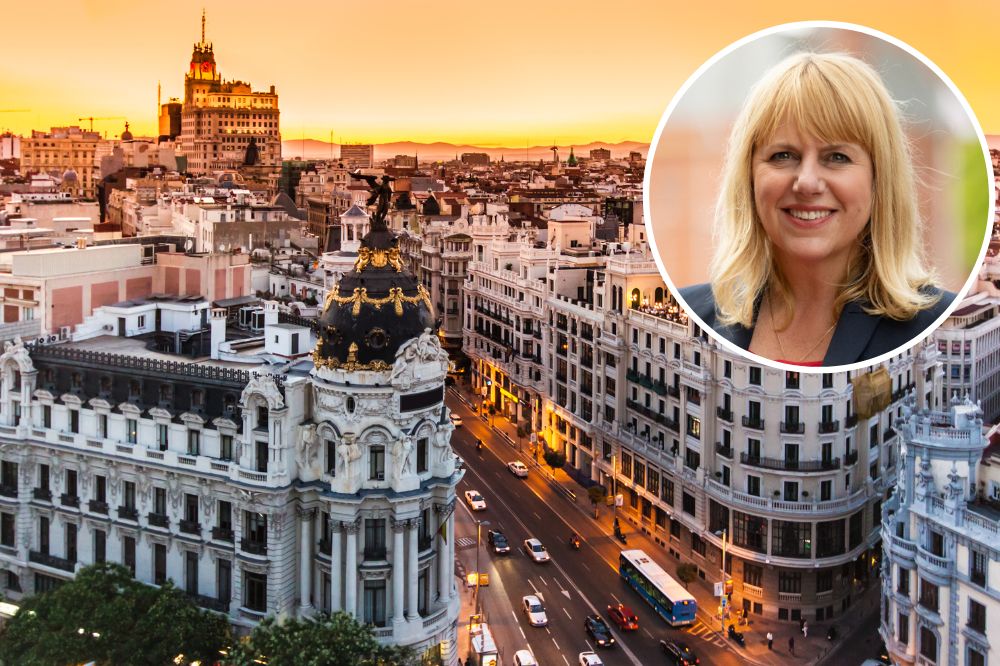 Carolyn Thomas MS
As the Bank of England raises UK interest rates for the 14th consecutive time and inflation continues to run out of control, it is high time that UK politicians and bankers thought about adopting a different strategy.
Inflation in the UK is the highest in the G7, significantly higher than the Eurozone average, and the highest out of Europe's largest economies. This translates to higher bills for everyday goods, prolonging and extending the cost of living crisis which is pushing people across the UK into poverty.
It has led to the grotesque spectacle of supermarkets placing baby formula in security cases, or putting 'dummy' coffee jars on shelves, turning some supermarkets into dystopian grocery showrooms.
Despite the UK Government making the task of tackling inflation their number one political priority, the results are clear to see, and it is people the length and breadth of Wales and the United Kingdom who are literally paying the price for their failure.
Much of the cause of the UK Government's dismal record on inflation comes down to an ideological aversion to state intervention. Unfortunately, having a government which is completely wedded to the idea that free markets will solve all our economic woes becomes a significant stumbling block when it is those very markets that are driving inflation.
But it doesn't have to be like this, and we don't have to look that far to see different solutions having far better outcomes.
Whilst the Bank of England raises interest rates to 5.25%, in Spain, inflation is running at just 2%. The reason why? The Spanish government recognised that in times of crisis, the state must intervene.

Price controls
Since 2019, Spain has been governed by the centre-left Spanish Socialist Workers' Party (PSOE), in coalition with the left-wing Unidas Podemos (now part of the Sumar alliance). Like in the UK and across the rest of Europe, the Spanish government was forced to deal with rocketing energy prices following Russia's invasion of Ukraine.
The Spanish government's intervention went much further than that of the UK – not only did they cap prices and make a payment to households, they also significantly reduced VAT on electricity and gas, and implemented a social tariff for the most vulnerable.
State intervention wasn't just limited to energy – another result of the Ukraine war was sustained and significant increases to food and fuel prices. The Spanish response was a form of price controls by completely removing VAT on basic foodstuffs, combined with a 20 cent per litre refund on fuel purchases, and windfall excess profit taxes.
Contrast this to the UK, where the government has steadfastly refused to introduce price controls or proper windfall taxes whilst supermarkets are boasting record profits and stand accused of price gouging on food and fuel prices.
In addition to these measures, the Spanish government announced that short and medium distance train journeys would be free, and introduced controls on how much private landlords were allowed to increase rents.
Yolanda Diaz, the leader of PSOE's left-wing coalition partner Sumar, and Minister for Labour in the coalition government, also negotiated for, and oversaw, significant increases to the minimum wage.
Like in Spain, here in Wales, we have seen the fruits of progressive political partnership between Welsh Labour and Plaid Cymru, leading to the extension of free school meals, intervention on the crisis caused by second homes, and commitments to investigate rent controls.
Confident
The Spanish government's response to the cost-of-living crisis was both progressive and wide-ranging, a confident display of state intervention in key pillars of the economy designed to tackle runaway inflation and ease pressure on household finances:
Windfall excess profit taxes
Price controls on food and fuel
Energy price caps coupled with social tariffs
Increases to the minimum wage
Free train travel
Rent controls
Here in the UK, whilst progressives have been calling for this sort of action, all of the above have been rejected and mocked by the UK Government as policies which would drive inflation. And yet, despite that, Spain shows that the opposite is the case.
Fundamentally, much of the Spanish response is about redistribution – proactively tackling profiteering in times of crisis, in order to strengthen the spending power of Spanish citizens.
If the UK Government is serious about prioritising reducing inflation, then it ought to take a Spanish lesson in how to stand up to profiteering.
---
Support our Nation today
For the price of a cup of coffee a month you can help us create an independent, not-for-profit, national news service for the people of Wales, by the people of Wales.