Opinion
A teaching assistant says he lost his job at a Church in Wales school for expressing Christian views – but there's more to it than that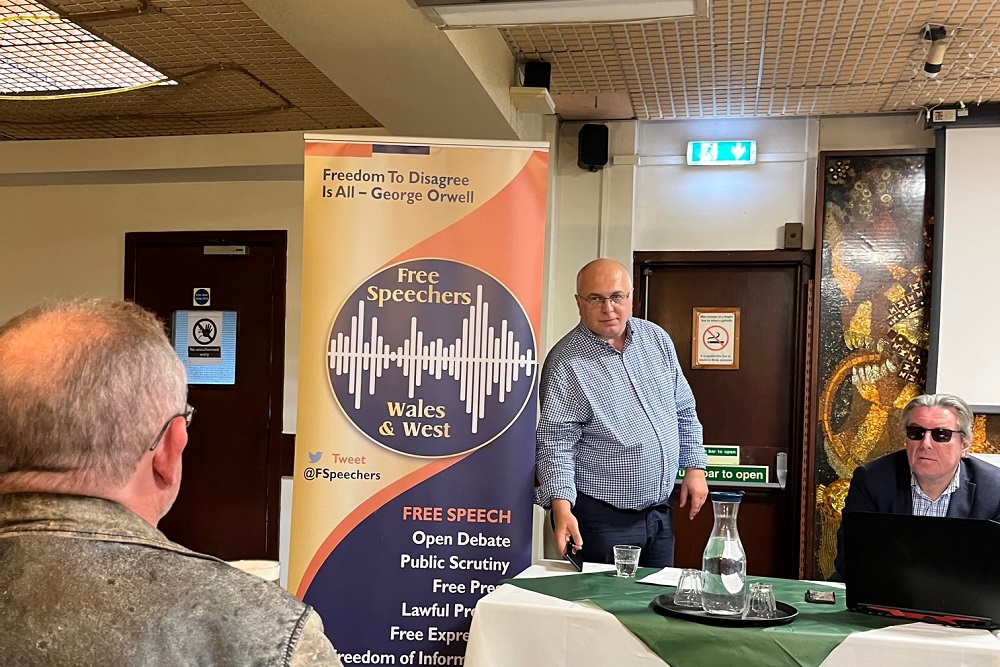 Martin Shipton
The latest battle in what has come to be seen as a culture war was played out in a rather dingy meeting room at one of Cardiff's less salubrious hotels the other evening.
At the centre of attention was a middle-aged Polish man called Ben Dybowski, who according to a leaflet he was distributing is a "teacher sacked for expressing Christian views".
That's certainly how his story was portrayed in the Mail on Sunday, where he was lionised as a victim of "woke" leftists.
But the truth is somewhat more complex, raising in particular issues relating to freedom of belief and whether there should be any restraints on freedom of speech, especially in an employment context.
The meeting was organised by a recently formed group called Free Speechers Wales and West, which was established with the help of the "anti-woke" Free Speech Union, founded by the right-wing social commentator Toby Young.
Around 30 people attended, including former Ukip MS Gareth Bennett, as well as several more via Zoom who were tuning in from places as far afield as the United States and South Africa.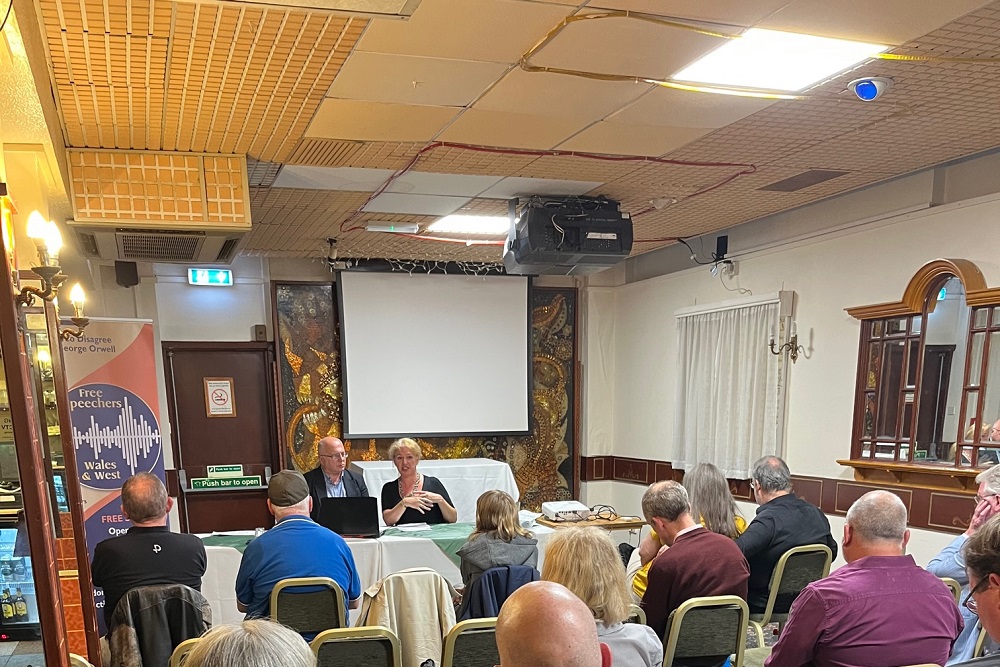 Many of the views expressed by Mr Dybowski and members of the audience I didn't agree with. He claims he was dismissed by the headteacher of the Bishop of Llandaff Church in Wales High School in Cardiff for expressing three views: opposition to single sex marriage, opposition to abortion and objections to aspects of Islam.
I disagree with him on the first two, and as an atheist I disagree generally with the idea that we should accept rules of living that purport to have been imposed by a supreme being.
Nevertheless I generally follow the lead of the Enlightenment philosopher Voltaire, who reportedly said: "I may disagree with you, but I defend to the death your right to say it."

Victim
For the rest of the audience, Mr Dybowski is a victim of the new "woke" establishment that is bent on destroying "traditional values" that have sustained Western civilisation for centuries. This ignores the fact that such traditional values are often repressive, robbing people of rights that might enrich or improve their lives: the right of gay people who love each other to get married and the right of women to terminate unwanted pregnancies if they so wish.
Yet I would not deny Mr Dybowski his right to hold such opinions or to express them in circumstances when it is appropriate to do so.
So far as I am concerned, people should be free to hold whatever views they like, so long as their beliefs do not lead them to take actions that are harmful to others.
History is full of instances where large numbers of people have died because powerful others insisted on imposing their view of the world on them.
There clearly have to be limits to freedom of speech. People cannot be allowed to advocate hatred of and violence against others. Yet, within such limitations, creative writers and artists should have no limits placed on their imagination.
Decades after it happened, I continue to think it outrageous that the publication of Salman Rushdie's novel The Satanic Verses resulted in an authoritarian religious leader sentencing him to death for blasphemy – a sentence that was nearly carried out last year.
If people are offended, they don't have to read the book.
Other factors come into play, however, within organisations where people work together. It's necessary in any employment setting that colleagues get along with each other as well as possible.
That requires mutual respect and a commitment not to offend by engaging in behaviour that is inappropriate in a work environment. People do not expect or deserve to be made to feel uncomfortable in their workplace.
Socially conservative
Mr Dybowski was born and brought up in Poland, moving to the UK when he was in his 30s. He experienced as a child and an adult the repression of a Communist regime that had to kowtow to the Soviet Union.
He holds socially conservative views, many of which are seen as outdated by the majority of people in the UK, and even by many who identify as Christians. He is clearly baffled that he was asked to leave a Church in Wales school for expressing what he considers to be mainstream Christian views.
What, it seems to me, he failed to take on board is that the school where he was a teaching assistant has a diverse student make-up as well as a diverse workforce.
It may seem odd to him, but the ethos of the school is to welcome students from diverse ethnic, religious and class backgrounds, and to make them feel comfortable in a learning environment.
Mr Dybowski drew attention to himself at a diversity training session at the school where staff members were being introduced to concepts like unconscious bias.
His decision to mention his "traditional" beliefs in such a setting upset some other members of staff, who took the view that it introduced an unnecessarily hostile tone to the meeting.
For some, it would have been seen as a challenge to their way of living and even their identity. When people go to work, they want the right to get on with what they're employed to do rather than having their lifestyle challenged gratuitously by a colleague.
But Mr Dybowski and his supporters will not be swayed from the view that he has been robbed of his living unjustly because of his beliefs.
Unfair dismissal
He's now organising a petition to the King and maintains that he will be pursuing a case for unfair dismissal against the school, even though he was employed by a supply teacher agency and didn't have the required two years service.
And unlike the simplistic version of events that appeared in the Mail on Sunday, there are other factors, says the school, in play.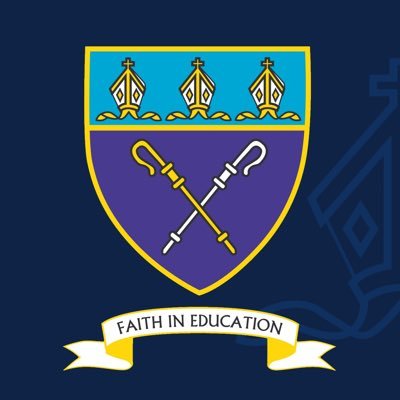 In a letter to parents, the Chair of Governors Kathryn Bates stated: "A number of staff witnesses provided accounts from the training session that focused on equality and diversity which confirm Mr Dybowski shared a number of opinions using highly charged language that caused offence.
"As part of the investigation, other evidence included Mr Dybowski questioning the school's Learning Resource Centre Manager as to why there was not a copy of Mein Kampf in the school library, for the purposes of balance; email correspondence between Mr Dybowski and a member of staff seeking to establish a discussion group, which covered a range of inappropriate topics given his role at the school, and confirming that he has shared his views with some of these students; and Mr Dybowski's (now deleted) social media presence, which included a range of retweets made by controversial individuals, such as Andrew Tate.
"In relation to claims of discrimination, the recommendations from the fact-finding exercise were that there was no evidence to suggest Mr Dybowski's assignment was ended on the basis of his religious beliefs.
"Rather, there is clear evidence to demonstrate that the decision was based on his unwillingness to comply with the legal requirements of the Equality Act, 2010; the school's ethos and precepts, as underpinned by our gospel values of love, acceptance, responsibility and forgiveness; and the Code of Practice for all Education Workforce Council (Wales) registrants.
"This is in relation to the expectation that all registrants act in accordance with both the law and the school's stated policies, as well as demonstrate a commitment to equality and diversity so that the school can be a safe, fair and inclusive environment for all students."
Mein Kampf
Defending his reference to Hitler's Mein Kampf, in which the Nazi leader expressed his hatred of Jews, Mr Dybowski wrote to me in an email: "My mention of Mein Kampf in a private conversation about free speech and censorship was taken out of context and given a defamatory spin by the school.
"The reference was used as an extreme and slightly provocative illustration of a general argument in favour of free speech and how to deal with misinformation, manipulation and fallacies: to hold them up to the 'light' of criticism and robust counterarguments.
"The librarian defended the government's and mainstream media corporations' right to censor information and deny many respected experts and institutions an opportunity to present their views and research to a wider public.
"I replied:'The public should have the right to see opinions from all sides of a debate and themselves decide – with the help of authorities they trust – what is information and what is disinformation, what is a rational proposal and what is an irrational one. It is at that point that I said that I wouldn't EVEN mind if Mein Kampf was available in schools' libraries, because the best way to deal with the outrageous and dangerous ideas that are there is to have access to it and openly refute them."
He added: "I don't think a single retweet of a perfectly reasonable, 30-second long clip of Andrew Tate – I'm not even a fan – is even worth commenting on."
For some, Mr Dybowski is a martyr and a cause célèbre. For others, he's a misguided man fighting a battle he won't win.
I'm inclined to be in the latter camp.
---
Support our Nation today
For the price of a cup of coffee a month you can help us create an independent, not-for-profit, national news service for the people of Wales, by the people of Wales.