Opinion
Addressing the scourge of empty houses in Wales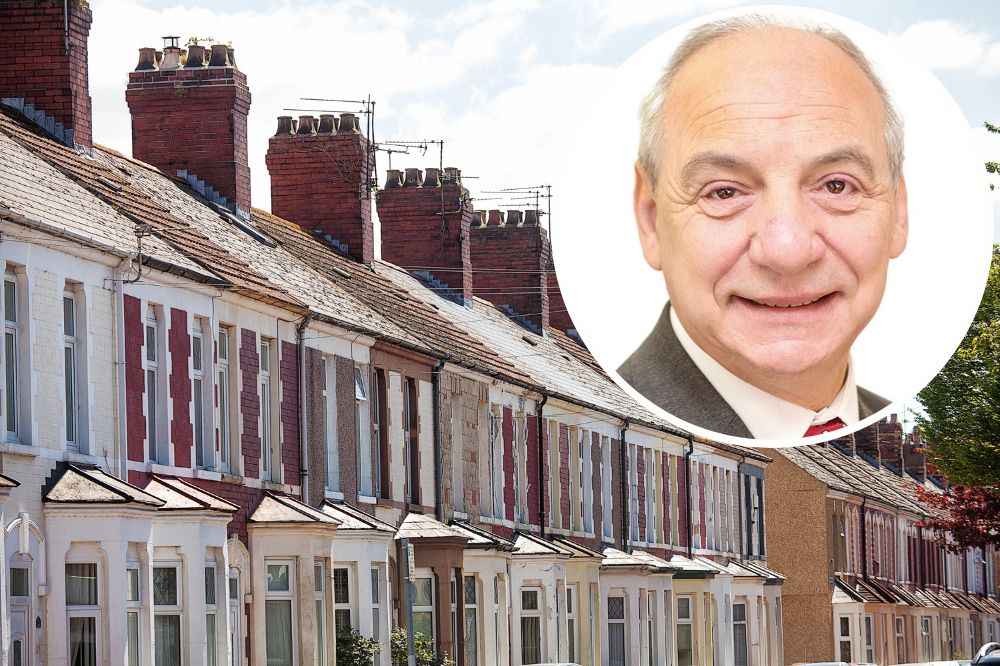 Mike Hedges MS
We have many people inadequately housed or living in temporary accommodation in Wales and as the
Senedd member for Swansea East, most weeks I am contacted by people who desperately need suitable, affordable rented housing.
To some of us, housing is one of the key issues facing Wales – after food and water it is the next need that people have.
Far too many houses are empty, not enough council housing is being built and we have seen the return of leasehold and, high maintenance charges.
We are also seeing estates built with their roads and pavements not up to adoptable standard.
Now the second most common housing tenure after owner occupation is privately renting. I know from a recent interaction with a family that there is a shortage of privately rented accommodation at an affordable price.
We need Councils, the Housing Association and private landlord properties to meet the demand for rented accommodation.
Empty homes are a wasted resource at a time of substantial housing demand. They can also cause nuisance and environmental problems, where empty homes can be a focus for increased levels of crime, vandalism, anti-social behaviour, drug-abuse, overgrown gardens, unsteady boundary fences or walls and with a shared wall damp can come through.
They also represent a potential housing resource that is currently underutilised. Bringing empty homes back into use can help address housing and social issues by increasing supply in areas where there are housing shortages and provide an opportunity to link suitable empty homes with housing need.
If all efforts to persuade owners to bring their properties back into use fail, and such properties continue to prove to be a nuisance or be in poor condition, council's need to consider their enforcement powers.
Empty
Bringing in compulsory purchase powers for councils when a house or flat has been empty for over five years would improve housing availability.
Once the compulsory purchase has taken place, the property can then be sold on to housing associations, owner occupiers or private landlords to bring the accommodation back into use.
The Welsh Government introduced Houses into Homes loans that are available to renovate empty properties and make them fit to live in.
The loans are interest-free, and the money is available before work starts. This can pay for work on houses or commercial buildings, including splitting a property into flats.
Between 1945 and 1959, six years of a Labour Government and 8 years of a Conservative one, 120,00 council houses were built in Wales.
Building council houses was seen as a challenge by both political parties and by the mid-1970s, there was equilibrium between demand and supply for rented housing.
This equilibrium was broken by the discounted sale of council housing and the near complete ending of council house building.
With thousands homeless or inadequately housed, the best means of providing quality affordable housing is via the building of council houses.
Currently a housing finance grant is given to housing associations and a separate fund called the affordable housing grant is given to local authorities.
The social housing grant is provided to housing associations for funding new social housing but can also help people purchase a home via shared ownership.
Whilst housing association developments and renovations have provided welcome accommodation, they are not set up to build at the scale required to meet the growing housing need.
As in the 1945 to 1970 period, the only way of providing large numbers of social housing properties is by Council's starting to build large numbers of properties for rent.
This should not cost the Government money as Councils could borrow prudently against their reserves and the value of the new properties.
One of the problems is the arbitrary way the UK treasury looks at borrowing with borrowing to build council houses counting against the public sector borrowing requirement but housing association borrowing not; this is not
followed in other countries.
The Welsh Government needs to set a target of increasing the number of council houses built each year aiming to reach five thousand houses a year in 2030/31.
We also need to work with our private rented sector landlords, many of whom work very happily alongside the Welsh Government, to make sure that their housing is brought into use.
I commend the scheme where the Welsh Government allow private rented sector landlords to give their houses over to the Welsh Government to rent so that they can rent those houses for social tenants and the private landlord gets a guaranteed income.
We need to increase the quantity of properties available for rent on every type of tenure because everyone deserves a suitable home.
---
Support our Nation today
For the price of a cup of coffee a month you can help us create an independent, not-for-profit, national news service for the people of Wales, by the people of Wales.