Opinion
Affordable energy should be a right, not a privilege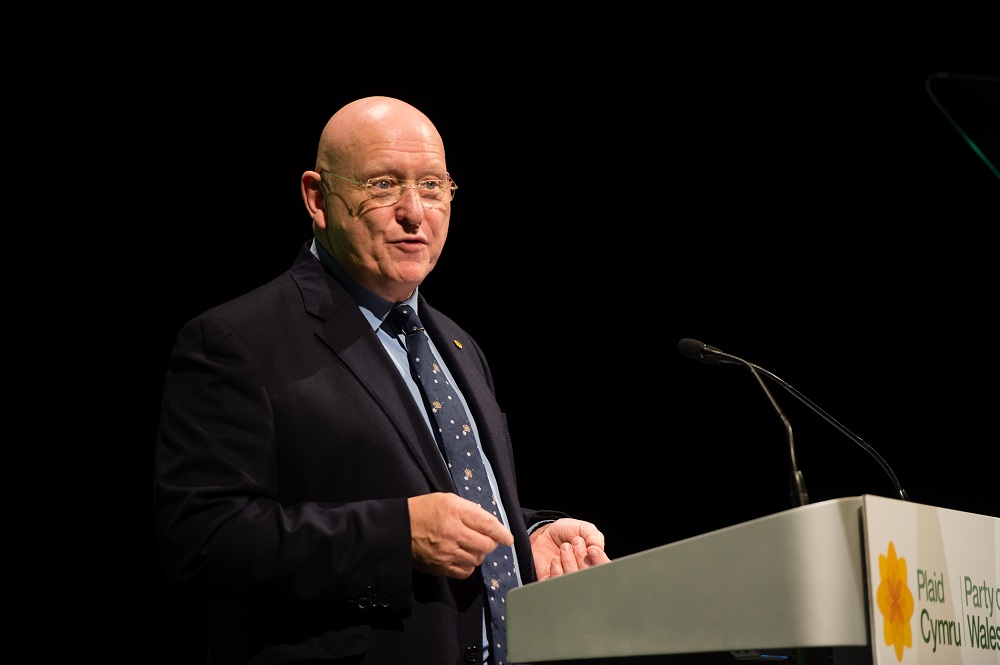 Hywel Williams, Plaid Cymru MP for Arfon
While the Westminster bubble looked inwards at internal Tory squabbles and reshuffles this week, the scandalous treatment of people using prepayment meters was largely ignored. Thousands of households in poverty have been forced to pay exorbitant rates for their energy through the forced installation of prepayment meters.
The policy is a shameful penalty on poverty and exemplifies the cruelty at the heart of Westminster's treatment of the vulnerable. It's a clear indication of a broken society when predatory profiteers are able to operate not with a business model but with an extortion racket.
This higher rate, introduced by the Labour government, was supposed to cover the added costs of installing and running these meters. What has been clear for a long time though is that energy companies have been pushing more prepayment meters onto customers on low incomes, because they find it more difficult to pay monthly or directly from their bank account.

Disturbing
What's even more disturbing is that energy companies have been granted warrants to break into homes by force to install these meters. This practice has been rubber-stamped by magistrates in batches of hundreds, with no regard for individual circumstances. The result has been that vulnerable populations, including those on low benefits, those with mental health issues, the disabled, families with small children, and older individuals relying solely on their pension, have been paying more than they should, on top of the recent steep increase in energy prices.
Earlier this week, Lord Justice Edis, the judge who oversees the workings of all courts in England and Wales, banned the practice of passing warrants in batches 'until further notice'. In response to this, an Urgent Question was posed in the House of Commons, where MPs raised concerns about the breaking into homes by private agents and the high cost of energy.
Rather than go after the same points, I took up the political issue. I noted that Grant Shapps, the then Secretary of State for Business, Energy and Industrial Strategy, now the New and Improved (ahem) Secretary of State for Energy Security and Net Zero, had said that the energy regulator Ofgem had allowed itself 'to have the wool pulled over their eyes'. He also said that Ofgem had been taking companies 'at their face value'.
Fit for purpose
The obvious questions which I asked were: Who was pulling the wool? What penalty they should face? Is a regulator that allows the wool to be pulled over its eyes fit for purpose? Is a Secretary of State who allows such a scandal to occur fit for purpose?
I won't trouble you with the details of the answer I got. But it was along the lines of, not now, let's concentrate on the people who have been failed by the system. The Minister had already spent half the session doing just that, and defending his government's position. Looking at the system that allowed all this to happen is indeed the most vital question for the future.
There used to be something called accountability in Westminster. The Ofgem boss and Secretary of State take responsibility for this scandal and step down from their roles.
We also need to see action to protect vulnerable households to the future.
Disabled people
The energy crisis is disproportionately impacting disabled people, with a third of disabled adults telling the charity Scope that their impairment or condition has a significant impact on their energy costs.
This is particularly concerning in Wales, with the latest statistics showing that the percentage of those with a disability is 6% higher than the UK average.
The UK Government and Ofgem must now take a proactive step now to protect vulnerable households by using an expanded and backdated windfall tax to introduce social tariffs for energy rates. Rather than punishing the vulnerable with higher rates, we should be helping them with lowered rates.
Much like the indefensible policy that means households in north Wales pay the highest rate of electricity per kilowatt-hour in the UK must stop, disparities based on how people pay their bills must also end.
We need a future where vulnerable people can live their lives with dignity.
It's time for Westminster to ensure that affordable energy is a right, not a privilege.
---
Support our Nation today
For the price of a cup of coffee a month you can help us create an independent, not-for-profit, national news service for the people of Wales, by the people of Wales.