Opinion
An unnuanced blanket approach to policy is not what the education sector needs or can sustain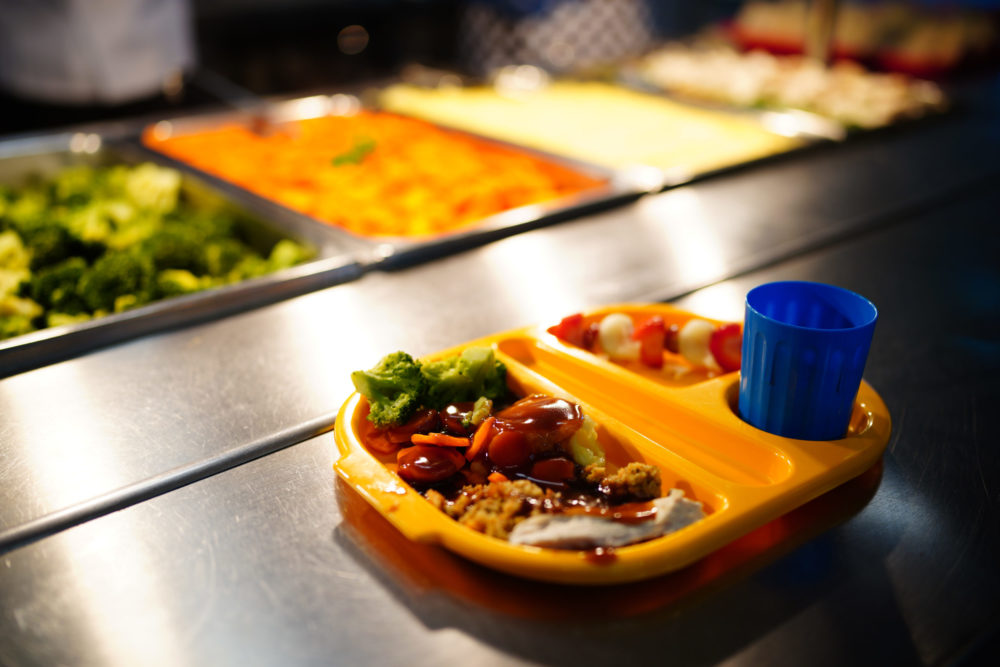 Alison Williamson
The news that every primary school aged child in Wales will soon be entitled to a 'free' lunch should have made this primary school teacher start celebrating a victory of equity, decency, and common sense.
After all, surely anyone with a social conscience and a belief that no child should go hungry should be celebrating? I find myself, however, reflecting: what are schools for?
Contrary seemingly to what some may believe, time is not infinite in schools. It is simply not possible to maintain academic standards while continually broadening school's role in society.
I fear analysis of the opportunity costs in education is seldom done effectively. As a result, 'lethal mutations' of best intentions often occur, and the potential benefits of new, normally expensive initiatives dwindle to nothing or are even counterproductive.
This, I suspect, is the likely scenario with the advent of UFSM.
All initiatives should solve a clear problem. Any children whose families qualify for free school meals (FSM) should be able to receive them plus any additional external support that can be given.
I welcome any proposals which intelligently identify ways to give help to those who need it.
An unnuanced blanket approach to policy is not what the education sector needs or can sustain. In addition, the argument that UFSM will reduce bureaucracy surely belongs back in the days of brown envelopes and coinage.
So, what is the relevance of 'lethal mutations' to UFSM? After all, breakfast clubs appear to have worked quite well. Offering every child in the country a warm lunch sounds wonderfully utopian.
However, if anyone has a rose-tinted spectacled view of a school canteen brimming with well-behaved pupils 'a la Railway Children' gathered round a dining table chatting quietly and socialising whilst filling their bellies with a hearty home-cooked meal, think again!

Logistics
The real world cost of UFSM is headteachers will have to spend ever more time dealing with the logistics; more children to be served will mean staggered or longer lunchbreaks requiring altered timetables; millions of pounds will be spent on adapting kitchens and hiring non-classroom-based staff; tons more state-provided food will be unethically thrown away; some children will undoubtedly still go hungry because their parents will simply no longer provide a packed lunch but their child will find school dinners unpalatable and eat very little.
Outside of short-term logistical challenges, if all children are entitled to a free breakfast and lunch at school, what about an evening meal too? Should all these meals then contain foods that all children are prepared to eat?
To facilitate this, should schools have a restaurant culture rather than a canteen? What about in the holidays – will an increasingly entitled generation of parents start asking who is responsible for feeding their children in August?
This begs the question as to whether some of the (vast sums of) money being spent on universal provision would be better spent on targeting those who need support the most – both regards the quality and nutritional value of the FSM already provided and ensuring children don't go hungry in the holidays.
Ultimately, it is for society to decide in elections what schools are for. But if society decides schools are about way more than education, there needs to be a fundamental overhaul of the role of schools in society and adequate funding, planning and expertise to make any new system successful.
In the meantime, we need to stop trying to force round pegs into squares holes and stop adapting schools so much that they are no longer fit for core purpose.
Workload increases with every new initiative and school staff are already seriously stretched. For me, a classroom teacher in Wales with a lot of experience, unless and until there is a new system, schools should focus where the value-added is strongest: teaching. The risk otherwise is that well-intentioned initiatives and a school system too focused on attempting to solve/treat society's ills may harm the core function of schools: ensuring every child fulfils their academic potential.
Alison Williamson is a Primary classroom teacher in Monmouthshire.
---
Support our Nation today
For the price of a cup of coffee a month you can help us create an independent, not-for-profit, national news service for the people of Wales, by the people of Wales.