Opinion
Barbenheimer – from the properly weird to the tortuously complex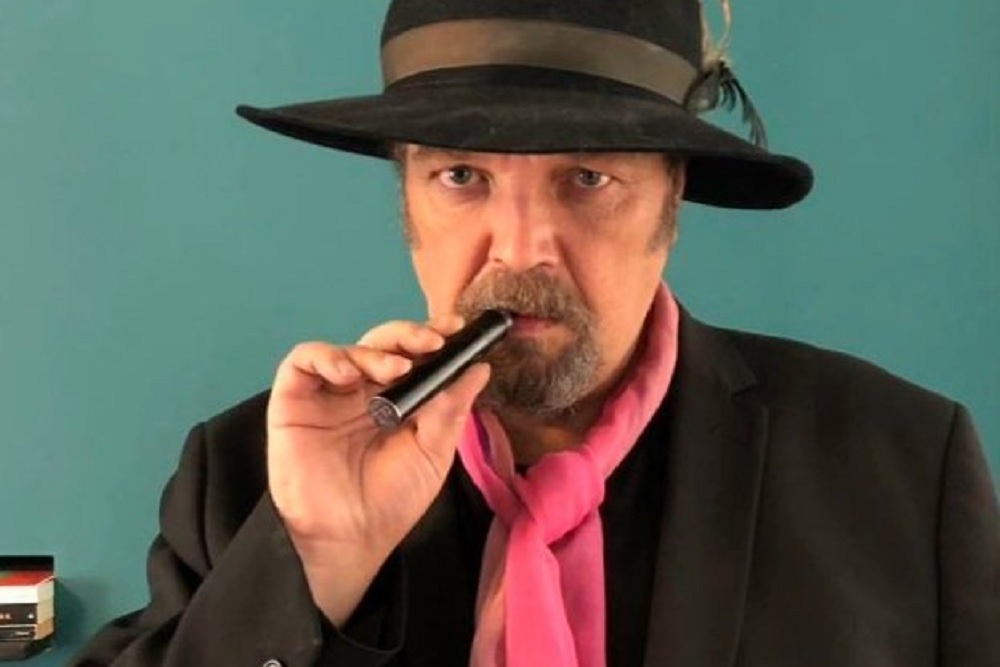 Ben Wildsmith
Sensing that Mrs. W. was becoming jaded with my conversation about the fourteen consecutive 'Beard Meats Food' YouTube videos I'd watched, I thought I'd change things up a bit.
'Let's do Barbenheimer!' I suggest, artfully repositioning myself as a zeitgeist surfing funster who knows how to enjoy himself.
'You'll have to wear pink.'
'Not a problem, can I borrow something?'
Nodding in disbelief, she leaves me to my eight-part documentary on Cuban cigars and puts in headphones to continue her Welsh lesson. She's so cute when she's learning things, yet also has the potential to ignite the atmosphere if underestimated.
Arriving at the Nantgarw Showcase, I join a long queue of cars.
'We'll be lucky to get a ticket,' I warn. 'It must be rammed.'
'You've joined the queue for the McDonalds drive-through,' my wife womansplains, visibly suppressing a smirk as I extricate us from Happy Meal purgatory.

Cultural meatgrinder
I have issues with cinemas. Too many people, too loud, too emblematic of an exploitative consumer society that has numbed our collective capacity to experience art.
Also, my first date was at Birmingham Odeon when I was 15. Suffice to say, I saw the end of 'Big' with Tom Hanks, whilst my raa-raa skirted companion supposedly visited the Ladies halfway through and never returned. I became a goth the next day.
So, my multiplex visits are few and far between. This is the first double-header I've seen since Grease/Saturday Night Fever in 1977 and my mum had to drag me off my spacehopper to go to that.
I secure the tickets whilst Mrs. W. gets us both dustbin-sized containers of Diet Coke.
'Want some popcorn?' She enquires.
'It's not ketogenic,' I sniff.
The Showcase is advertising upcoming livestream concerts by Andre Rieu and Metallica. As every last morsel of human creativity is hoovered up by corporations and fed into their cultural meatgrinders, I confidently predict that we'll soon be able to see an AI-generated performance of Andre Rieu by Metallica.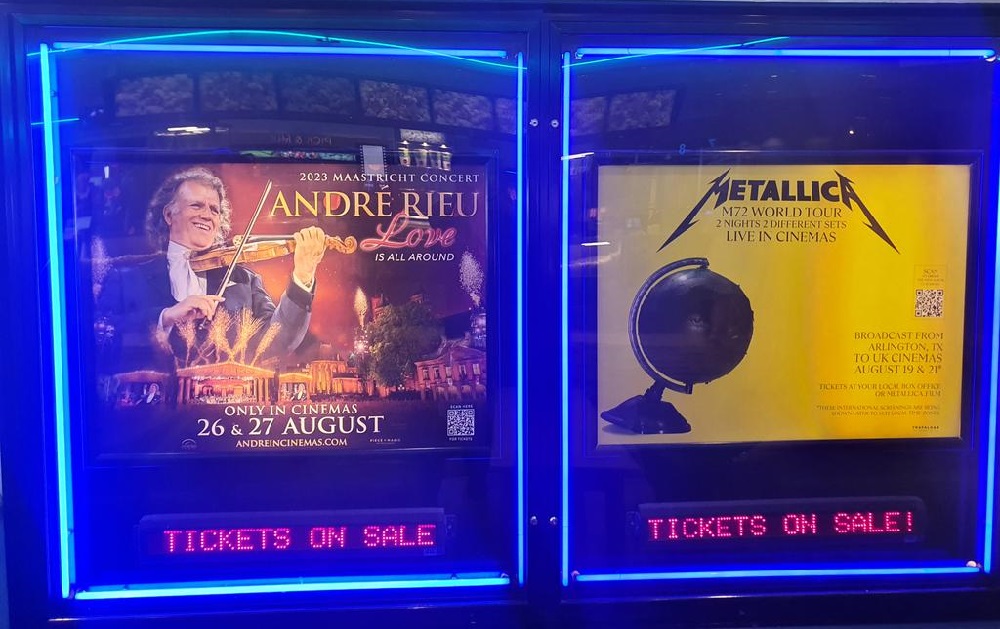 Ironic layering
Alienation is a constituent part of the postmodern experience, I remind myself as we head into the virtually deserted auditorium for Barbie.
It's a properly weird film. Forget its title and look at the premise:
A movie made by a toy manufacturer about a still-popular plastic doll that posits it as a cause of society's decline but also its redeemer. Add in a modish meditation on gender and a side order of existentialism then it's a wildly ambitious proposition.
Its willingness to 'fess up to Barbie's dubious role in gender relations can be explained in two ways, I reckon. Mattel, presumably, would say that this Maoist self-criticism evidences its alertness to the sophistication of 21st Century customers.
Your 2023 Barbie-owner is equipped with sufficient ironic layering to enjoy the product whilst remaining cognizant of its controversial past. She/he/they thrives in an ethically complex world and so does Barbie.
Being manipulated
Alternatively, Mattel have assessed the nihilistic post-Trump landscape and concluded that they could have Barbie shoot a puppy on 5th Avenue and their numbers would go up.
What influential figures, be they presidents or dolls, do or say is less important than how many people pay attention. If someone can command an army of followers then that demonstrates the power of their will and, in an age of self-actuation, their virtue.
Development of individual drive is, of course, Barbie's supposed example, so why shouldn't Mattel adapt it to the world as it is now?
The casting of the stereotypically beautiful Margot Robbie is shrugged off by calling her 'stereotypical Barbie' and having narrator Helen Mirren chide the producers for doing it. Still, though, the plus-size, disabled, non-blonde Barbies are largely confined to group scenes and dance sequences.
That's alright though, because Helen Mirren has lent her feminist credibility to a scripted acknowledgement of it.
The film is good fun as long as you don't think about it too much and if you're voluntarily going to watch a two-hour advert for a doll then being manipulated kinda comes as part of the deal.
Substantive deficit
Oppenheimer is up next, after a quick flat white in the cinema's onsite Costa. Kia-Ora is no longer a thing, apparently.
If Barbie is all about igniting the will, then Oppenheimer shows the pitfalls of projecting it too single-mindedly.
Because the horrifying climax of this story is known to the audience, director Christopher Nolan is freed from the need to build tension. The plotting is tortuously complex, with timelines overlapping so frequently that it's an effort to piece together what is happening when.
Startling visuals and superb performances from Cillian Murphy and Emily Blunt distract from a substantive deficit at the film's heart.
We get Tom Conti as Einstein but very little actual physics. There's stuff scribbled on blackboards and cameos for Heisenberg and Nils Bohr, but no sense of the grandeur of their thinking.
We see the damage that politics does to Oppenheimer, but no space is afforded to a Japanese perspective, which is rather like making a biopic of Josef Fritzl and foregrounding his skill at carpentry.
Denouement
Back home, Mrs. W. has to suffer the verbal consequences of my brain being exposed to too many narratives. It finally short circuits in exhaustion and peace is restored.
Watching Beard Meats Food again after she's gone to bed, I reflect that all this stuff, whether it's building a world-dominating toy brand, or developing science to interrogate the universe is, ultimately, 'ways of slowly dying', as Larkin put it.
We have some years on a planet and however loudly or impressively we fill them, the denouement is the same.
Barbie might conceivably inspire a youngster to excel at physics. That might, in isolation, turn out not to be for the greater good.
In the grand scheme of things, it's better to direct your will towards eating a 100oz steak within a 45-minute time window. If you fail to appreciate the consequences, it isn't the end of the world.
---
Support our Nation today
For the price of a cup of coffee a month you can help us create an independent, not-for-profit, national news service for the people of Wales, by the people of Wales.