Opinion
Blaming schools for poor attendance is no way to engage teachers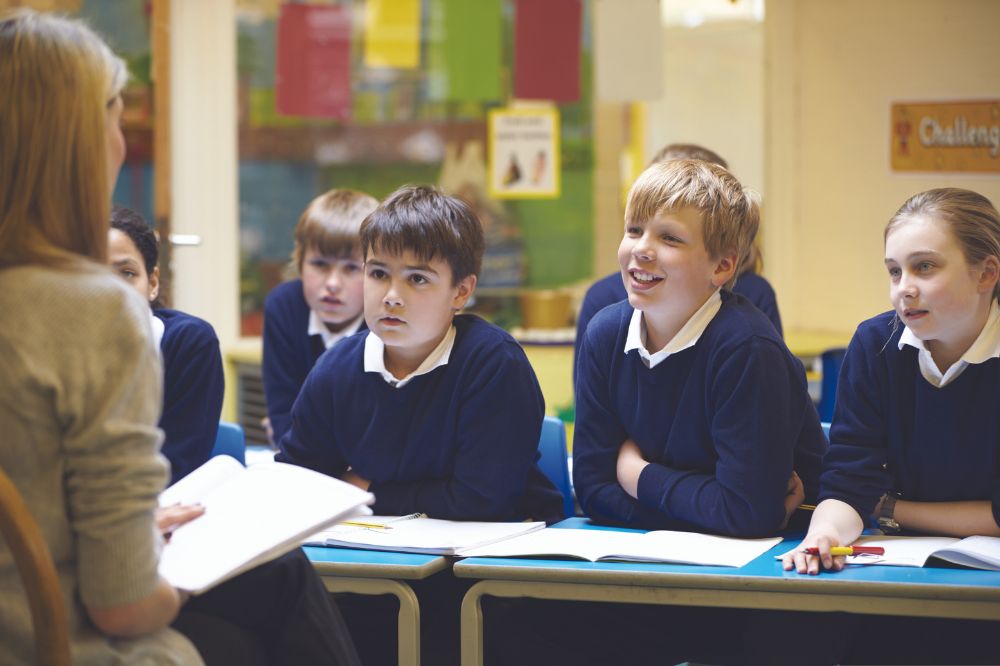 Finola Wilson
In Wales, the percentage of pupils absent from school now stands at nearly double the rate seen before the pandemic, with the figure for disadvantaged pupils much worse.
Welsh Government data shows that absenteeism has risen to 10.5% in 2022/23, up from 5.7% in 2018/19. Persistent absenteeism rates amongst pupils eligible for free school meals – those who miss at least 20% of their schooling – has risen from 8.4% to 18.8% in the same period.
The key point is those who are most in need of what school can offer are just not turning up. So, it's no surprise that the Welsh Government issued new guidance on improving attendance last month.
What was surprising was the focus of the 59-page guidance document. Entitled "Belonging, engaging and participating", you could be forgiven for thinking it had nothing to do with school attendance at all.
The title is also an accurate reflection of the tone of the guidance within. The word 'engagement' is used in the document 96 times. This is in comparison with guidance to schools in England from the UK Government in which the word 'engagement' appears only 9 times in a 67-page document.

Disengage
There is no doubt that persistently absent children tend over time to disengage from the school experience and this in itself can create a barrier to rejoining their peers. However, the guidance goes further than this and places the engagement of learners in their educational experiences at the centre of its guidance for schools, stating that learners have the right "to be offered flexible, worthwhile, and relevant learning opportunities that are engaging and suited to their needs".
The guidance does point out that schools need to engage with learners and their families to understand the reasons for their absence, but there is also a strong flavour of blame and responsibility running through the document, countered only by the possibility of Curriculum for Wales and the agency it gifts to teachers.
We polled teachers about this guidance and asked what they thought the emphasis on 'engagement' could mean. Their responses are telling:
"I think it sends the message that it is our fault certain pupils are not coming."
"We're to blame for everything, although we are doing everything to support pupils and families."
"[It] makes us think that we do not engage at all, where in reality we have been engaging and communicating with our families more now than ever before. We are building relationships, trust and working alongside and with families in partnership."
"It assumes that the problem is with the schools when in most cases it is not."
This new attendance guidance is big on 'shoulds' and 'should-nots' but light on research-informed strategies that schools could replicate.
The key message to schools is clear: provide more engaging, enjoyable learning and those who are currently not attending will come back into school.
This approach is destined for failure.
Attendance review
The Welsh Government's own attendance review, published in February 2022 and authored by former Estyn chief inspector Meilyr Rowlands, lists 10 reasons listed for the increase in absenteeism since Covid-19.
Some are historic reasons exacerbated by the pandemic, including poverty, additional learning needs and cultural issues, while others are new reasons that have appeared post-pandemic, including covid-19 illness and anxiety.
Disengagement is clearly something that happens once pupils have already been absent from school for a while. Simply insisting that schools adapt their curriculum to address pupils' perceived engagement issues, without also considering the much larger issues of poverty and poorer mental health for pupils and families, will at best be a partial solution.
If the Welsh Government is really serious about improving the life chances of those pupils who are currently deciding school is not for them, they should be investing in child and family mental health services, rather than browbeating schools to provide a more 'engaging' curriculum.
Finola Wilson is a Director of Impact Wales, an education company that works with schools and teachers across the UK and beyond.
---
Support our Nation today
For the price of a cup of coffee a month you can help us create an independent, not-for-profit, national news service for the people of Wales, by the people of Wales.