Opinion
CAT Down to Net Zero?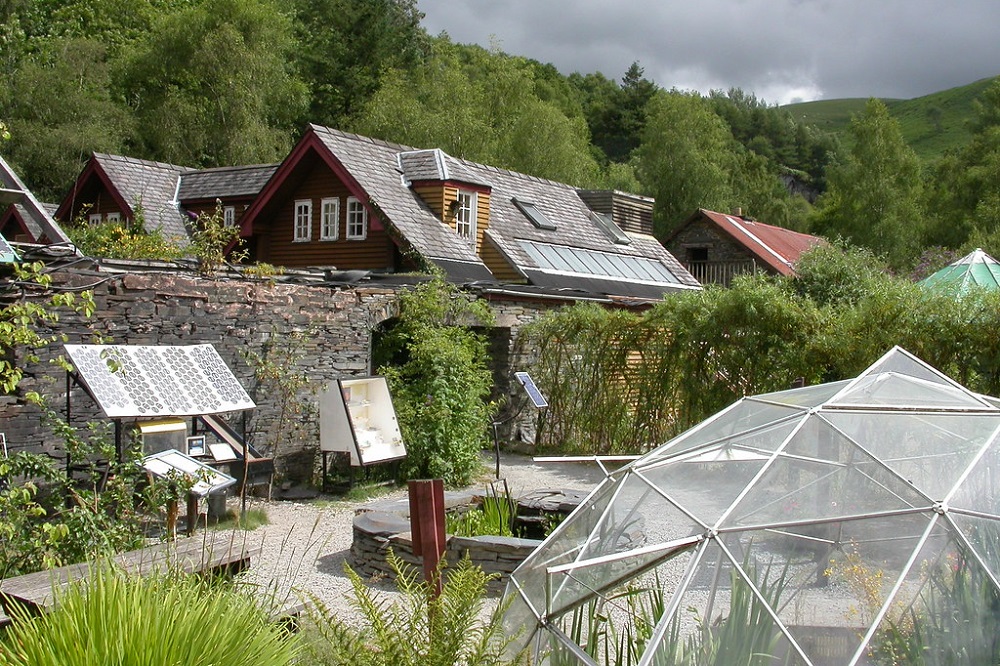 Ken Moon
I was very disappointed to hear Wales' foremost net-zero pioneers, the Centre for Alternative Technology, is to close its doors to day visitors due to the challenging economic climate; deeply ironic given that our economic climate is why CAT exists.
For many of us working towards Net Zero CAT was the first place we'd visited, seen, touched, smelt that proved Net Zero was more than just a theory. That it was something which could be achieved in practice. I'll be honest though, as inspiring as the place undoubtedly is I only ever visited as a day tripper once or twice.
Its location tends to mean that, unless you're an eco-geek, once visited you're unlikely to go out of your way to visit again. CAT's visitor experience is part of the regional offer for the casual holiday maker who happens to be in the area. It has always been CAT's educational offering which has been its' core strength for eco-geeks like me.
But, and this is the crucial point, it is the day tripper experience which opens most people's awareness not only to what is possible, but to what is practical. The visitor experience is the entry level drug for the net zero addict. Following my first casual visit, a friend introduced me on our way somewhere else, I was hooked and wanted more!
As a student activist at Swansea University I went on to organise an educational visit and soon had a full list of eager students. What struck me most at the time was that many who signed up were not already part of our environment soc.

Sustainable future
There's something about the positive vision CAT offers that reaches people other places do not. Some of the people who came on that first visit have since told me that it changed the course of their lives.
They became renewable energy pioneers and sustainable construction specialists and many other things besides because of that visit to CAT, the CAT effect. Malcolm Edwards went on to become one of Wales leading hedge layers, maintaining an ancient tradition for a sustainable future.
"The Centre for Alternative Technology set me on the route to finding a right livelihood and sustainable land management. I ended up becoming a long-term volunteer there in the gardens and working on sustainable construction as a labourer. I learnt so much and made lifelong friends to. All down to that one mini-bus trip", said Malcolm Edwards.
That first trip was so popular, and had such an impact on those who went, that we did it all again, with a bigger minibus the following year! And there are so many others whose lives have been impacted by a single day visit to CAT.
On those educational residential visits, I made many firm friends, who I'm still in touch with almost 30 years later! Since then, I've visited many times for events, conferences and as a mentor with Renew Wales & Egin.
Thankfully this core part of what CAT is and does so exceptionally well, as well as CAT's pioneering work on Zero Carbon Britain, will continue. And largely because of CAT people now have many more opportunities to visit educational and wellbeing venues at locations all over Wales, many of which were inspired by a visit to CAT.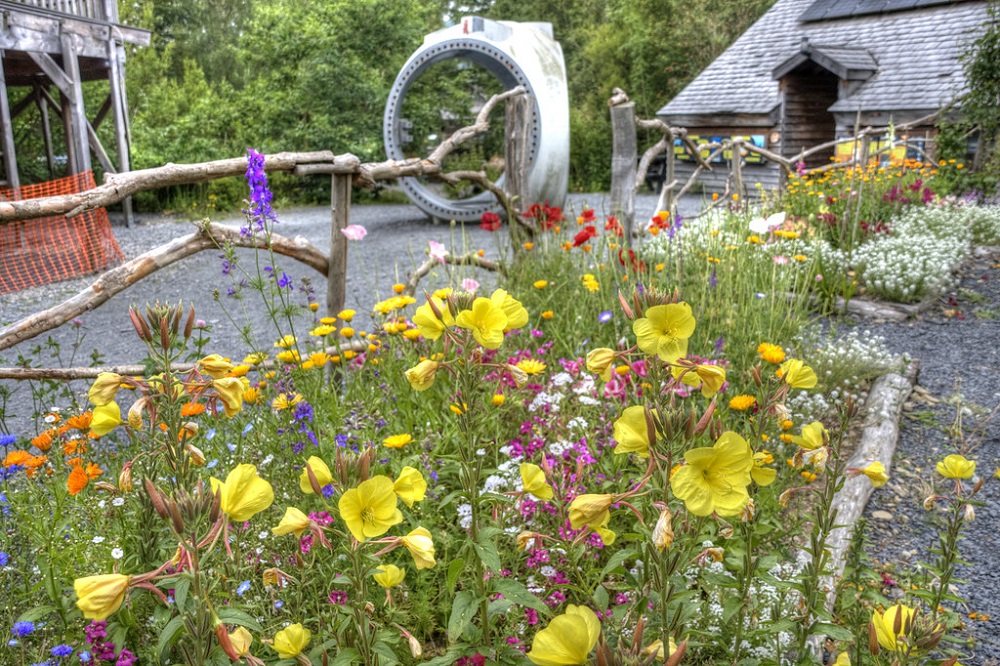 Micro-CATs
One of the inspirations for the Down to Earth project on Gŵyr grew out a conversation about the possibility of establishing a Centre for Alternative Technology for the South Wales Valleys near Swansea. Somewhere like CAT, but closer to where people lived.
And in Rhondda Cynon Taf too we are very fortunate to have several of our own 'micro-CATS' in the form of Welcome to Our Woods, Cynon Valley Organic Adventures & Dare Valley Community Woodland.
Each of them is a smaller project which supports their own local communities with an entry point into sustainable livelihoods. There wasn't ever going to room for another CAT in Wales, but each of these projects contains a little seed of that CAT vision for a Sustainable Future.
Although these local offerings might be better able to meet the very specific needs of the own local communities, and possibly be better able to ride the economic uncertainties of the decades ahead, none of them are able to offer quite that range and depth of experience that CAT continues to offer 50 years after it was first founded.
The visitor experience may be closing, but a little bit of that CAT visitor experience lives on in all of those inspired by their first visit. 30 years on, I've never forgotten my first visit multi-sensory CAT experience that opened my consciousness to a reality that a better world is not only possible, but deliverable, here, now, today.
And now is the time when we really need more visitor experiences like CAT, not less.
Ken Moon, CAT lover & founder of Tir Pontypridd; a community land rights organisation inspired by the vision of the possible present that is the Centre for Alternative Technology.
---
Support our Nation today
For the price of a cup of coffee a month you can help us create an independent, not-for-profit, national news service for the people of Wales, by the people of Wales.