Opinion
Celebrating Somaliland's Independence Day in Wales – a triumph for diversity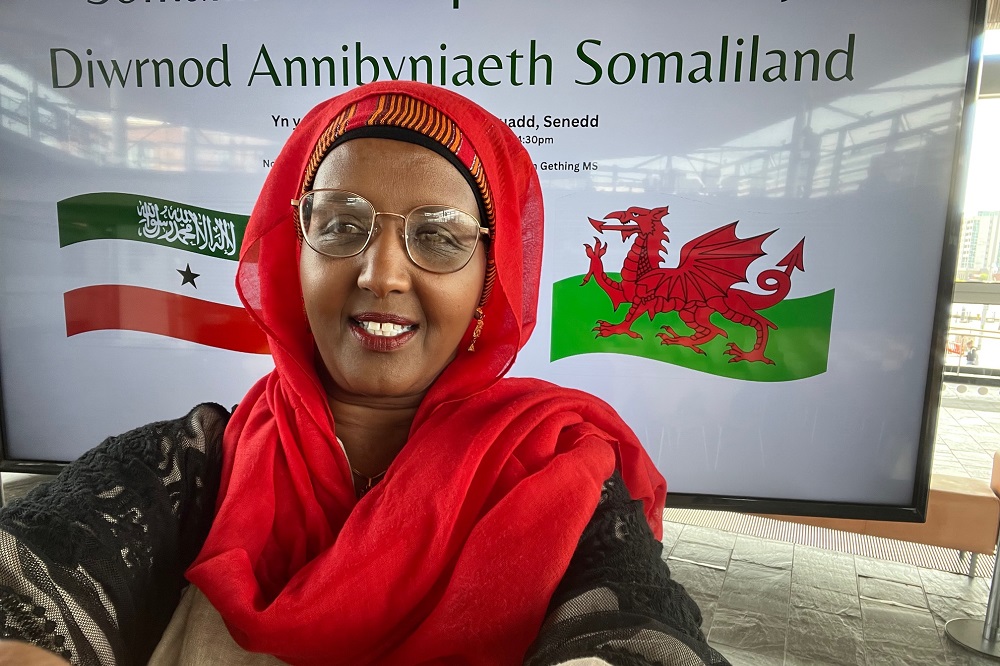 Martin Shipton
Anyone who doubts the value of Wales as an inclusive, diverse society should have been at the Senedd on Thursday evening.
Welsh democracy's showcase Parliament building was taken over for a few hours by members of our nation's up to 15,000-strong Somaliland community, who were celebrating their heritage homeland's Independence Day.
What made the occasion particularly special and joyful was to see the pride expressed by those present in being both Somalilanders and Welsh.
On May 18 1991 Somaliland – a former British protectorate in northeast Africa – declared its independence from Somalia following years of repression under the brutal dictatorship of Siad Barre.
Since then it has established itself as a rare beacon for democracy in the continent, having seen a succession of peaceful transitions of power following properly conducted elections. Regrettably, however, the country has failed to secure the formal international recognition it deserves.
Somaliland and Wales have a long association, initiated in the 19th Century when Somali seafarers worked on coal exporting ships sailing from Cardiff and other Welsh ports.

Community leaders
One of the earliest guests to arrive for Thursday's Senedd event was Zainab Nur, one of many powerful women who are community activists and leaders.
She told me: "Somalis have lived in Wales for over 100 years.There's a rich history because of our dads' being seamen and them moving here. Mine came in the late 1940s. They've always talked of the history, and even though we grew up in Wales, we would visit Somaliland. I had my first trip there in the 1970s. They'd tell us the stories and gave us so much positivity.
"We're from the diaspora and grew up in the west. You were a certain person at school and a certain person at home, and that was really difficult in our teenage years, but it's about juggling and getting used to it."
Asked to compare Wales with England, where she had lived for some years, she said: "I think in Wales we're more connected. Cardiff is a small city and I think the Welsh people are very friendly."
Zainab, who said she loved the arts, spoke with pride of having helped the London-based Somaliland writer Nadifa Mohamed research for her Booker Prize-shortlisted novel The Fortune Men, about the wrongful conviction and execution of Somalilander Mahmood Mattan for the murder of a shopkeeper in 1950s Cardiff.
As we chatted, large numbers of Welsh Somalilanders arrived for the event, the women wearing colourful dresses and exuding good nature with exuberant smiles, the men more restrained and dressed mainly in suits. Yet although they weren't as upfront about it, the men were just as enthusiastic about the Somaliland-Wales connection.
Celtic history
I sat next to research scientist Dr Ahmed Ali, who confided in me that his first love was ancient Celtic history and tracing its links with ancient African mythology. "Some people like to tell us we're different from each other," he said. "But we all come from the same roots and are the same, really."
The event was attended by Welsh VIPs and Somaliland VIPs. It was sponsored by Economy Minister Vaughan Gething, who couldn't attend because he was on Welsh Government business in north Wales. Social Justice Minister Jane Hutt and South Wales Police and Crime Commissioner Alun Michael gave speeches praising the close bond between Somaliland and Wales.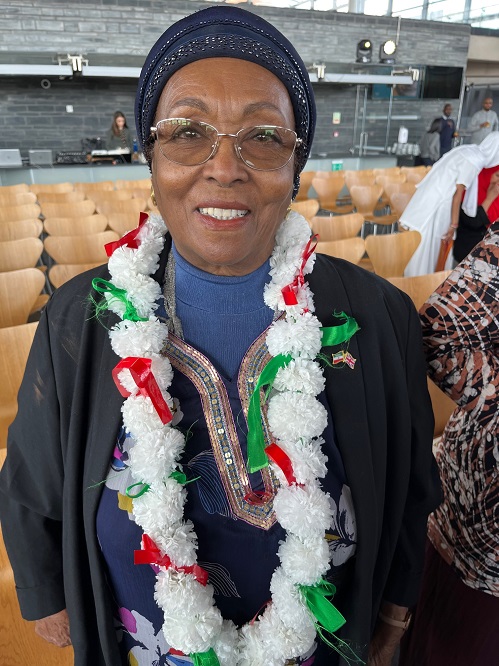 Somaliland's Foreign Minister Dr Essa Kayd Mohamoud made his first trip to Wales and one of his predecessors Dr Edna Adan Ismail, 85, made a return visit. Dr Ismail, a nurse and midwife who founded her own hospital and univerity in Hargeisa, the capital of Somaliland, is this year's winner of the prestigious Templeton Prize, awarded for her health care advocacy over many years and her tireless campaign against female genital mutilation. Previous winners have included Mother Teresa, the Dalai Lama and Archbishop Desmond Tutu.
Asked about the Somaliland – Wales link, she said: "I think it's one of the oldest connections. The first people who came from the British Somaliland protectorate settled here. They were probably seamen, and then they brought their wives and they had children and now there are many second and third generation Somalilanders here. Also, they showed the good side of our people. They were good representatives and it created a whole lot of friendship and closeness between the people of Wales and the people of Somaliland."
Committed
Commenting on the high proportion of women involved in the community's activism, she said: "Women are very committed – this is a trait and an instinct, not just for Somalilanders but for women everywhere. Women like to see things going right. We abhor violence. We want our community to thrive, to grow and to go well – so that's the instinct that drives us in our love of nation and our love of people."
In an inspirational speech a little later, Dr Ismail encouraged young Somalilanders from Wales to pursue their ambitions and make successes of their lives.
The most encouraging section of the event involved a number of young Welsh Somalilanders of school age talking in highly personal terms about their dual heritage – something they have been encouraged to do through their involvement in a project called United2Change delivered by the charity St Giles Cymru.
Hasson Yusuf, aged 12, said: "I'm here to speak to you about the meaning of being both Somali and Welsh. I've always felt a strong connection to my Somali and Welsh roots. My grandfather was a seaman who travelled the world and in 1974, when working in the docks of Cardiff, decided to settle here. Being Somali is to come from a land rich in history, culture and tradition.
Somalis are proud people with a very strong sense of community and hospitality. It was only when I travelled to Somaliland that I began to understand the depth and richness of my Somali heritage. Somalis are known for their resilience and strength in the face of hardship. Although we have endured years of civil war and difficulties, we have always managed to rise above our challenges and come out even stronger.
"Being Welsh, on the other hand, means belonging to a land full of myths and legends, with a language and culture unique to its people. Welsh people are known for their warmth, humour and strong sense of national identity.So what does it mean, being both Somali and Welsh? It means having the best of both worlds. It means being able to draw from a rich cultural heritage of two distinct nations and bringing that diversity and richness into our daily lives.
"We have a unique perspective on the world, one that allows us to see the beauty and value in different cultures, while also appreciating similar things that connect us all together. It's up to us, as Somali Welsh people celebrate our heritage, to share stories and keep on building bridges between communities so that we can all learn from each other and grow together."
Sacrifices
Veteran community leader Eid Ali Ahmed, who played a crucial role in organising the rebellion that overthrew the dictator 32 years ago and was co-founder of the Welsh Refugee Council, was emotional as he recalled the sacrifices made by those who fought for freedom, but proud as he described what had been achieved.
Meanwhile Dr Mahamoud is on a mission to persuade the international community to take seriously the threat to its strategic interests caused by the recent infiltration of Somaliland's eastern city of Lascanood by the Islamic extremist group al-Shabab.
Despite the continuing difficulties affecting Somaliland, there can be no doubt that the country deserves international recognition and the additional investment that would flow from that.
There is much to admire in the determination of Welsh Somalilanders not to wallow in victimhood, but to rejoice in the positive contribution they can and will make to Wales' rich and diverse future. We are lucky to have them.
---
Support our Nation today
For the price of a cup of coffee a month you can help us create an independent, not-for-profit, national news service for the people of Wales, by the people of Wales.