Opinion
Crafwr: Dost thou not know thy place Taffy?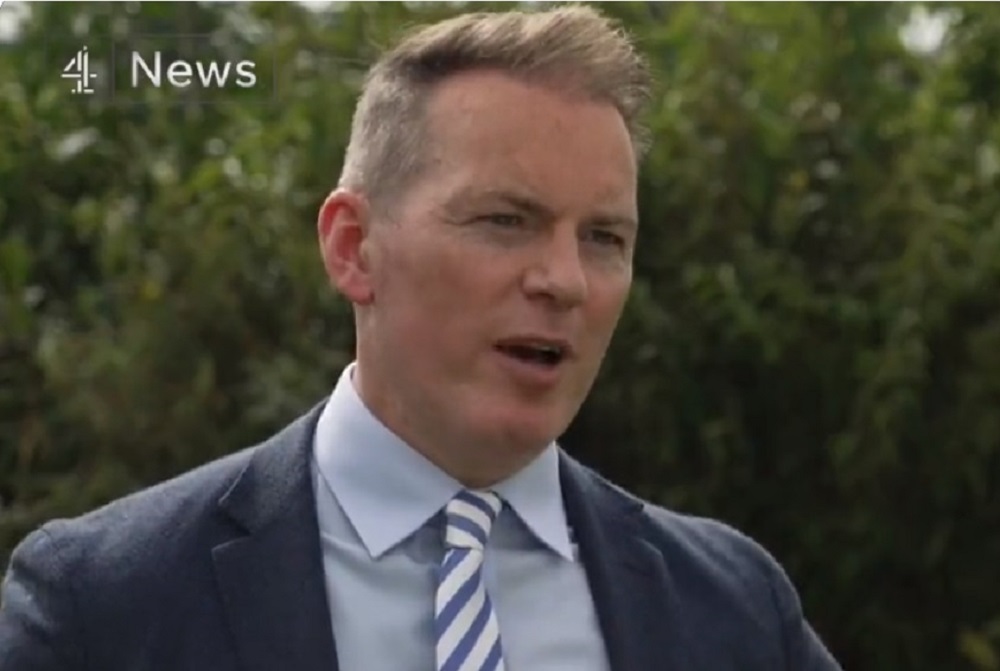 Crafwr is exercised this week. Our normal calm and caustic demeanour turned to righteous anger (and some dismay).
What has set us off I hear you ask?
Twas the mirth of the Channel 4 interviewer at the idea that the Welsh Prif Weinidog, our Prime Minister, could make a decision without checking with the leader of the English Opposition party (not even in government!). It is this that has kindled Crafwr's fury.
"I've not had that conversation with him, nor should I need to."

First Minister of Wales Mark Drakeford tells @PGMcNamara that he did not consult Labour Party Leader Sir Keir Starmer MP about lowering the speed limit on most Welsh residential roads to 20mph. pic.twitter.com/U3XCLBGRYJ

— Channel 4 News (@Channel4News) September 8, 2023
Had Crafwr not recently attained enlightenment, an understanding that only independence lets the people of Wales walk through the door to self respect, confidence and fulfilment, then we are sure that this would have pushed us over that line.
Know your place Taffy
But, we forget. We must know our place, us Taffies, old and new. It is not for us to have any power or authority, it is not for us to have control of our own lives. We are here, all of us who live in Wales, here to serve our Westminster overlords, in their structures and at their behest, according to their needs and their desires. Overlords always duly elected by England's majority. Our voices don't count. Our decisions are not ours to make. Our priorities don't matter. Our leaders are but shadowy patsies, there to comfort us with platitudes and the illusion of self government. There is no democracy in Wales.

Know your place Taffy.
Seek guidance, always, from your betters across the border. Taffy mustn't take decisions, Taffy can't be trusted with real power or any actual sovereignty or self rule. 'Too risky'. Taffy opinions don't matter at any point or in any way, whether it impacts Wales or not, from Tryweryn to HS2, no one gives a toss what Taffy thinks.
Know your place Taffy
Democracy be damned, that uncharismatic, wooden lawyer chap from Kentish Town is wise and knowledgeable, a safe pair of hands, and you are not. Bend your knee, bow your head, take direction and behave yourselves. In the words of the Sheenster ''accommodate, accommodate, accommodate'.
Know your place Taffy.
It is not for you, in Wales, First Minister or not, to believe you know best for the people of your nation. What a laughable idea. A Welsh leader setting priorities for the Welsh? Ludicrous. England knows best. We built the Empire you know. We're descended from a long line of conquerors and rulers by divine right. How dare you think you can make decisions independently! Who do you think you are?
Know your place Taffy.
Be quiet Wales. We don't want to hear from you, we don't want to recognise your needs or grievances. We will never accept you as equals whilst the Union persists. You will always defer to us in everything. So it is, so it was and so it shall be.
First Minister or Prif Weinidog?
And so to Mark Drakeford himself…kudos or despair at his own incredulous and disbelieving 'why would I?' when it comes to asking Sir Keir for his opinion and support on Welsh matters. His beloved Labour party is firmly wedded to the Union, Drakeford is wedded to the Labour party. He believes in the dream of an equal and equitable relationship. A belief apparently shared by fewer than half of Labour supporters in Wales according to recent polling. Something's got to give.
Crafwr feels for Drakeford, trapped in no man's land between his fantasy and reality. But the sympathy is limited.
Step up and push back, be the Prime Minister, be the leader Wales needs and deserves. Tell the overlords the Union is broken beyond redemption. Step up and force change. If you can't, then accept your dream is dead and find your enlightenment, as Crafwr has, step out and do what's best for the people of Wales, your people. All 3.14 million of us.
Arrogance
Perhaps Crafwr has overreacted to the arrogance of this one reporter, on this purportedly 'progressive' news programme which trades on its integrity and 'balance'.
Perhaps.
But this is how it is, the thin edge of the wedge, a reflection of the depth of 'we know best and you must know your place little Taffy'. To believe implicitly and without doubt that the Prime Minister of an actual nation remains subservient to the mere leader of the opposition at Westminster, that it is only this central seat of government that has any real meaning or relevance, this is fundamental and endemi, not only to the core of the smelly UK onion, but throughout the outer layers too.
Time to leave Prif Weinidog – the door is open.
---
Support our Nation today
For the price of a cup of coffee a month you can help us create an independent, not-for-profit, national news service for the people of Wales, by the people of Wales.